SEO Best Practices, Google SEO Guide, WordPress SEO Plugins, And SEO Tools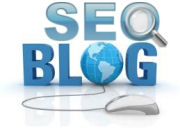 SEO or search engine optimization is the process where webmasters uses techniques to improve visibility and rankings on the Search Engine Results Pages (SERPs). You will find many resources and information about best SEO practices out there, and while many are informative and useful, many are sheer crap and serves only for the purpose of either driving organic traffic to their own websites or worst yet, to make a sale.
Don't get me wrong here, there are several people (me included) and companies that provides SEO Consulting, and just like anything else, there are those that are legitimate and actually delivers good results, and there are those who don't. However, before hiring someone to do it for you, you should really take the time to DIY (do it yourself) first, and apply the best SEO practices, to see how it goes. At the very least, this will give you some training and experience, things you should know to be in a position to negotiate and discuss with future providers if you decide to take that route.
Search Engine Optimization can be technically complicated or right out simple if you are ready to put in the effort it requires. The most important effort that you have to put in is nothing but ACTION. Learning the process is one thing and is absolutely useless if you do not take action.
That said, here at iBlogZone and on my other websites, I have provided many SEO tips and resources to guide users to the process of optimizing for search engines without having to pay for expensive consultants (for the time being). What I provide here are those that I consider best, based on users feedback and my own experience. When implemented, they help a lot! In addition, I have also compiled external sources that are equally great and some good videos that are worth watching.
NOTE: On 10/2012, I have decided to create a new page to avoid clutter on this one. You should start here, but don't forget to
check out page 2
. Good stuff there too!
SEO Guides
SEO for startups in under 10 minutes (June 2012)
Maile Ohye from Google advises your startup as if she had only 10 minutes as your SEO consultant.
5 common mistakes in SEO (and 6 good ideas!)
Maile Ohye from Google covers the five most common errors she finds in SEO, and then concludes with six quick tips to make sure you're on the right track.
How To Improve On Page SEO Using Bing Webmaster Tools
Bing webmaster tools has been recently revamped and many new features have been introduced. One of my favorite features is the SEO Reports and SEO analyzer. These tools help you identify and fix any on-page SEO problems your website may have. Its amazing!
SEO Articles
10 Myths That Scare SEOs But Shouldn't
Ran Fishkin of SEOmoz, tackles some SEO myths that might scare you but shouldn't. From keyword density to reciprocal linking, lets set the record straight about some of the myths out there. This is particularly important after the fuzz about Google's recent Penguin update.
SEO WordPress Plugins
SEO Tools
SEO Premium WordPress Plugins
SEOPressor Review: Optimize Content For Search Engines
Keyword Winner Review: Targeted Keywords For SEO
Scribe SEO Review: SEO Made Simple
SEO Articles From Around the Web
Best SEO Practices: Updates
This page will constantly be updated as much possible and If you have not yet subscribed to our RSS Feed, now is a good time to. You can also get updated news by signing up to our newsletter.
Now, I understand that all this may be intimidating to you and while you realize the importance of SEO, you still can not find the time or have the skills to optimize your website for search engines. Fortunately, we are here to serve you as well and we can do for you what you don't have time to or simply don't know how to. We offer
SEO Services
that starts from a simple website audit to content optimization, blog post promotion, and just about anything else related.
Contact us
for more information.
Remember, SEO is only the beginning and you should monitor your SEO for progress. This is also one of the best SEO practices, you can apply.