Not so long ago, Bing has introduced their updated webmaster tools. If you have not been using Bing's WT for a while and log in, you may notice that it does not look like an update, but rather a completely new and redesigned webmaster tools. If you have never used it before, then you may want to seriously consider doing so, specially after you finish reading this post :).
Why care about webmaster tools?
Webmaster tools are designed to help anyone to improve their online visibility and gather valuable search data for analysis. These includes, keywords that are driving traffic to your site, inbound links, crawl errors, traffic sources, most viewed pages (for better conversions), sitemap errors, indexed pages, among other things. These tools help you understand how users interact with your site and figure out ways to improve users experience, content marketing tactics, etc. You may be already using Google's webmaster tools, which is great, and may be wondering why use Bing's own tools too?
One reason I can think of right of the bat, is that having two sets of data to analyze is always better than just one. The reason being is that the basis of analysis that both webmaster tools may differ from each other, so the more information you get, the better. In addition, it is a good way to confirm what one is saying, in comparison to another.
But that's not just that. Bing has introduced many cool features, the link explorer (similar to Yahoo's site explorer, keyword research tool, a bunch of diagnostic tools, etc.). If you watch the video of Duane Forrester, you will know what I am talking about.
Watch Rand Fishkin and Duane Forrester talking about Bing's New Tools
Bing's SEO Reports and Analyzer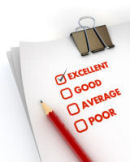 There has been some chatter on the web that SEO is nearing its end or that it is actually dead. I won't be elaborating too much about the issue, but IMO, it is far from that and Bing as it appears, agrees with that too. Otherwise, they won't be introducing new new tools, that are exactly tailored to improve your SEO.
Anyway, this bring me to talk about one of my favorite tools that Bing provides, specially to improve your On-Page search engine optimization. The SEO analyzer is a report that Bing runs automatically every week or so, provided you already have your website added and verified. The analyzer is like an audit report that assesses best SEO practices and identifies on-page optimization problems and gives you recommendations on how to fix it. Not only that, it tells you exactly where the problem is and the severity of the SEO violation. Absolutely cool!
Fixing On Page SEO problems
Great, is it not? The report is really a tool that I highly recommend, and see absolutely no reason why should not use it. Unless, you think that all your pages are already "error" free. In any event, it is always good to run a diagnostic, just in case. In addition, if you can't see any reports yet, or want to assess specific URLs, you can use the SEO Analyzer.
SEO Analyzer
This feature is an on-demand tool to crawl a URL, and assess it against a series of on-page search engine optimization best practices. The resulting report will provide you with guidance as to whether you are in or out of compliance with the best practices. You can use this tool for any "verified" domain in your account.
More Cool Tools from Bing (a short list of my favorites)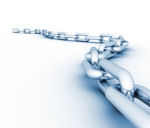 Link explorer – This feature allows you to research any type of links pointing to any URL. You can use this tool to understand which links point to a specific URL, and filter those links between internal and external. Note that this tool can be used for any URL you wish to enter.
Keyword Research – Bing's Keyword Research tool allows you to understand what volume of searches happen for any term you enter. You can research multiple keywords at the same time (up to 20), and filter the results by country, language and export all data. Data is held over a 6 month historical period, and is refreshed every other week. Note that results are returned based on data that comes from organic search at Bing and not from their AdCenter alone.

Search Keywords – This tool provides you with a list of search terms (keywords) that enabled users to find your site. For each keyword displayed, you will see the how many times your keyword appeared on their SERPs, how many clicks, etc.
There you have it! Bing's new webmaster tools are 100% free. Some of the features are actually available on other sites, difference being that they are most likely paid services or with limited results. Obviously, there is always the matter of data accuracy and some bugs that may occur once in a while. Bing does mention that some tools are in beta and are constantly being tweaked for maximum performance.
So, have you used Bing's new webmaster tools yet? What do you think about the SEO reports and SEO analyzer?