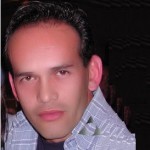 Hello and Welcome to iBlogZone.com.
iBlogZone's primary objective is to help internet users to establish a profitable online business by providing information and resources about:
Inbound Marketing | SEO – Search Engine Optimization
Blogging
Social Media Marketing
Internet Marketing
Making Money Online & Website Monetization
Domain Investing & Web Hosting
Technology
And anything else related.
Thanks to a great community of people that have been giving me support , over the course of time, my website has attained a certain level of popularity, of which I am very proud of (#70 of the Top 100 Marketing Blogs From Inbound.org and a member of the former AdAge Power150). This path was not easy and although attainable, requires a great degree of effort, determination, vision, perseverance and dedication. It is within this context that iBlogZone's objectives have been tailored to. If we can do it, so can you. At iBlogZone, we provide you with the resources to start and build your Home Based Business. Everything else depends on you. In a nutshell, you learn, you plan, you execute, you monitor your progress, you re-adapt or adjust, and basically, rinse and repeat. That's how you get things done.
In any event, iBlogzone and DiTesco Consulting provides services that can help you achieve online success.
About The Owner And Founder Of iBlogZone
Real name is Francisco Perez, although I am also known as DiTesco, my online persona. Presently, I am an online business entrepreneur and manage a small Business and Management Consulting company, of which I have been in the industry for almost 12 years. Prior to my online endeavors, I also occupied several management positions such as; Chief Operating Officer (AIG – American International Group), Managing Director (Sensormatic Anti-Theft Devices), Chief Executive Officer (Banesto Group – Insurance Division), Senior Audit Supervisor (PriceWaterHouseCoopers) and Chief Financial Officer (Aegon Group).

Read what companies have to say about my services. Testimonials from Link-Assistant.com, SEMrush.com and more here.
If there is anything that we can be of assistance with, please do not hesitate to contact me.
Good Luck and to your success!