With the news that Google is officially supporting a unique mobile SEO strategy, the time for ambivalence has ended – it is now a necessity that you make an effort to understand the different techniques and methods that are required for an adequate mobile web development, in order to succeed in this niche. But amid all of the hype and the countless articles frantically waving their hands around, a simple, yet important question needs to be asked: just how different is mobile SEO? In this article I want to hit the nail on the head and detail the idiosyncrasies that set it apart from traditional SEO.
The Details
Mobile device usage is growing every single day, and that reality poses a challenge both to website owners and search engines – how do we deal with the wide-range of screen-sizes now available, and how do we restructure and represent the same information in a variety of ways? The answer for website owners has been to optimize their online-content for smart-phones by developing mobile-specific sites or by using responsive web design – websites that dynamically resize themselves or serve unique content from a single URL to accommodate different screen resolutions.
Building Smartphone-Optimized Websites – What Does Google Say?

The search-engine juggernaut has outlined some recommendations for website owners that state their preferred configurations (and presumably hinted that these configurations will be favored by their search algorithms). These recommendations include:
Where possible, websites should use responsive web-design that serves the

same HTML

from a single URL

, with CSS media queries dictating the on-device layout of the website
Google can discover this content more efficiently as these sites are crawled by the same Googlebot that crawls 'regular' websites, and therefore only need to be crawled once to retrieve content
Sites that dynamically serve

different HTML

from a single URL

should let Google know that a mobile Googlebot crawls the site by configuring the 'Vary HTTP' header on your server
Sites that have a separate mobile site (i.e. sitename.com AND m.sitename.com) should add desktop and mobile-specific 'rel' tags (see Google recommendations for specifics). Mobile-specific DocTypes that help the Googlebot discover mobile content should be added to headers, and to be safe you should also submit a Sitemap with a mobile-device adjustment to Google Webmaster Tools
What Does That Mean for SEO?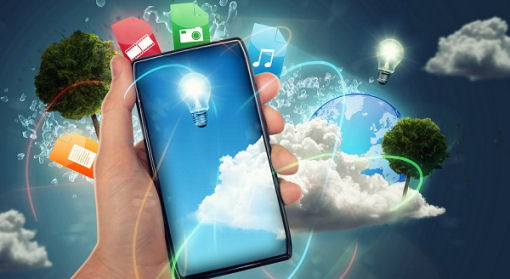 Essentially Google has laid out its preferences, but it doesn't mean that it will ignore sites that aren't purely responsive. What it does mean is that if the sites you work with aren't purely responsive, you'll have to do some behind the scenes work in order to ensure that Google is crawling the content properly. Beyond these technical and design issues, optimizing websites for mobile devices also carries some other considerations that need to be taken into account:
1) You need to start analyzing how your visitors are split up. How many of them are visiting your site via mobile devices? Keep in mind that different industries are going to see different splits of mobile vs. desktop searches. For example, a restaurant directory is likely to see quite a high number of mobile searches due to its location-specific context, whereas an accounting firm's site is likely to see a very low split of mobile searches.
2) In addition to the above information, most analytics programs will also allow you to see the most-used devices and resolutions, which can help form design choices and even keywords. You may see that mobile device users are coming to your site for a particular set of content or via very specific keywords, and this knowledge can help to inform your traffic.
3) When it comes to making search queries on a mobile device, it is apparent that there are 2 significant differences in the keywords used. The first is that misspellings are common! Due to the size of the keyboards and often atrocious auto-correct software, you will find that keywords coming from mobile users are consistently misspelled. It may sound odd, but you might consider optimizing for one or two of these common misspellings! The second is that searches on mobile devices are typically shorter (15 characters or less according to Google) than those carried out on desktops, so keywords and phrases will be shorter than normal, meaning that you may have to optimize for an extra set of keywords.
4) Predictive search / Google Instant becomes a consideration here. When users find entering searches frustrating, they're likely to jump to a suggested search term more quickly, meaning that optimizing as well as possible for popular suggested phrases can help you to win the mobile SEO game.
5) The traditional goal of landing a spot on the 1st page is no longer enough. While everyone obviously covets the number one spot, when you're dealing with mobile devices you really need to set a top 4 position as your minimum goal, as a lot of devices won't show any more than 4 search results on the mobile '1st page', meaning that position 5 is akin to page 2.
Hopefully this article has cleared up some of the confusion about mobile SEO for you, and also given you some ideas for your current projects. Having said that, this is still a contentious subject and with some thought leaders even arguing that mobile SEO doesn't exist (back then), I'm sure there will be some fireworks in the comments section!
Let's hear what you've got to say…