Google AdSense – Tips and Resources
Google AdSense is clearly a great alternative to make money online. The biggest question that many bloggers or small business owners ask is whether or not it is a viable source of income. Simply put, the answer to that question is yes. After all, Adsense derives from Google's Adwords program for advertisers and it is their largest source of income. In essence, Google shares their revenue to publishers (off site network), when someone clicks on an ad that is served on your blog, website, etc. Done properly, you can make a decent amount of income with Google's Advertising program for publishers, but don't think it will be an easy ride.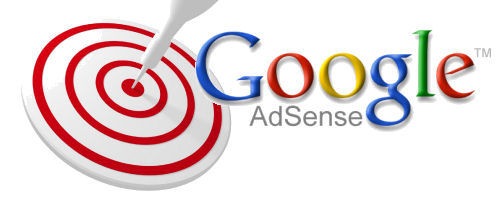 First things first. You may already know about this, but I would like to tell you anyway, that there are certain set of rules that you need to know to maintain your AdSense account in good standings. Breaking the "rules" are grounds for your account to get banned and your money forfeited. In case you don't know the rules yet, I recommend you to carefully read the following, and ensure you abide by them.
Latest Updates On Google AdSense
October 20, 2013
Intro to AdSense Academy
Google recently introduced their AdSense Academy. To make this short, here are the highlights of what you can learn from it.
Welcome to the AdSense Academy! This is a place where you can learn everything to set up and run a successful AdSense account. The Academy consists of six different learning modules, from implementing your ad units to trying extra features and products. Click through the tabs in each module to learn the necessary steps you need to take.
April 2013 –
Google AdSense Resources and Guides
And ultimately, the Ad Traffic Quality Resource Center will provide you with some tips to avoid getting banned from the program, and also includes important information about:
Google AdSense Official Blog
Latest and important post that I recommend reading:
What are the ways to make money with Google?
For the beginner or average blogger, it is most likely that they only know of the "traditional" content (contextual and image) display advertising. This is probably one reason many fail to reach the threshold to getting paid. Did you know that there are other ways to make money with Google, which earnings are integrated into your AdSense account? This means that there are other sources of income from Google that accumulate under the same "associated" account, your AdSense account.
These are the most popular ones:
NOTE: When you get the chance, learn about Google DoubleClick for Publishers (DFP) Small Business service. It is a free hosted ad serving solution that helps you manage your advertising business.
All these combined are consolidated into one account only, hence they all add up. Before, you needed to make $100 only on AdSense to get paid. This is not a recent change. It has been like this for a while now, and you just probably did not know about it.
There are however some things that you should know to successfully be profitable with the Google AdSense program and I would like to inform you that most likely, I will be pointing you towards posts that I have already written about AdSense in the past as I don't see any reason why I should repeat them here. When applicable, I will also point you towards external sources that I recommend.
Let's begin:
How To Create Custom Channels on Google AdSense?
How to block third party ad networks on AdSense?
There you have it. For now, these are tips that can help you improve your earning with Google AdSense and related monetization programs from Google. There are plenty of information here and do take your time to read the information provided herein. Perhaps, you may want to bookmark this page (recommended as I will be updating this page often), and subscribe to my RSS feed or newsletter to get regular updates.
PS: I may have missed some information here on this page, so be sure to also check out my category page about Google AdSense, just in case.
To your success!