There are so many things we have to worry about when managing our own home based business, that it makes us wonder where or when all these worries will ever stop. Truth to be told, as your online business grows, so are your requirements, ergo your worries. One of these requirements is most definitely, the speed in which your website loads and serve your users. While your visitors may not notice when your pages loads fast, they will notice when its slow. Slow sites drive people away and that is not good for business, period.
Before I go further, I warn you that this post will be slightly longer than usual, so please bear with me, as I think it might interest you, should something like this happen to you in the future and want to increase blog speed.
The Problem
Due to a number of reasons, I started to have some serious "load time" problems this past week, in addition to some "minor" security issues. All of my websites were suffering from too much downtime. Pages where loading really slow and someone (no names) even managed to publish a post here, without my permission, despite their role being limited.
Additionally, my admin area was affected and even had complaints from guest bloggers who said that it was virtually impossible to submit a post. All these combined was a real headache, but the one that I could not live with, was the slowness of my websites, specially this one. So after finding a solution to the security issues, I had to dig deeper and find what was causing the "speed" problem.
The Culprits
These people, along with the blogging contest, has been sending so much traffic to my website that it consumed all my servers CPU resources, hah! Please visit them and give my website a break. Just kidding, lol. They really all rock and I can't thank them enough for being so awesome!
OK, back to business. Seriously, the real culprit was my web hosting provider. They have this so called "CPU Throttling" thing that slows down your site once you use too much of their CPU resources. I won't be debating on this issue as depending on how you want to look at it, it can be good or it could be bad. Some web hosting companies will take down your site right out and then, you simply disappear. This "CPU Throttling" thing is designed to slow down access to your site with the guarantee that it will never go down. So, is it good or bad? You be the judge.
Anyway, I guess that I can't complain too much as this is one of the downsides of "shared hosting". Obviously, if you are in the beginning, this is not a problem you will be facing, and for this purpose my web hosting provider serves its purpose well. However, as your site grows, setbacks will eventually come. Sad, but true, and you have to deal with them.
Your Home Based Business Down The Drain
Needless to say what could happen when your website starts to slow down or even worst, if it disappears all together. Your home based business will loose traffic, revenue and at a certain point, even your loyal readers will start to fade away. In addition, search engines will start to hate your website too :). You do know that Google is now pushing for a faster web. All these is bad for business and for your community.
The Solution: CloudFlare –
High Speed Performance With Added Security
VPS, dedicated whatever, and other alternatives for increased speed and performance where not really very accessible solutions (financially speaking). If you know a little more about me, I like free things, and quite frankly, who does not? To cut this short, and after having spent many hours of research, and a lot of questions to CloudFlare's support team, I am proud to inform that iBlogZone, along with a few more websites, are now powered by CloudFlare. The support alone these people provided me, was reason enough to "bite the bullet". CloudFlare's support team is top notch, swift and they made my decision easy, and transition flawlessly. Can't beat that.
What Is CloudFlare?
Featured at TechCrunch and one of the finalist of the TechCrunch Disrupt on September 2010, this is how they said CloudFlare at that time:
CloudFlare Wants To Be A CDN For The Masses (And Takes Five Minutes To Set Up)
Did you read that? A CDN (Content Delivery Network) for the masses. In addition, and to avoid being repetitive, here's an excerpt of what CloudFlare says about them:
CloudFlare protects and accelerates any website online. Once your website is a part of the CloudFlare community, its web traffic is routed through our intelligent global network. We automatically optimize the delivery of your web pages so your visitors get the fastest page load times and best performance.
How Do You Setup CloudFlare?
It is really very simple to start using CloudFlare as it only takes less than 10 minutes to set it up. The only requirements that you need is access to your DNS settings and that's it. Anyone with a website and their own domain, regardless of your choice in platform, can benefit from CloudFlare's system. It can boost your site speed, performance and security to known threats to as much as 60%. I won't even bother writing up a tutorial, as it is really annoyingly easy. Just enter your domain, and, then "click next", "click next", set DNS Records (they pull this automatically), "click next" again, and you are done. Following below is a video tutorial on how I got CloudFlare up and running on one of my websites. Quality is not very good, but it gives you an idea on how easy it is to install CloudFlare. BTW, if you want, you can subscribe to DitescoNetwork video channel for future tutorials.
There is no hardware or software to install or maintain and you do not need to change any of your site's existing code, your files, database, etc. They all stay where they are, with your existing web hosting provider.

If for some reason you are not satisfied with the system, just click the "deactivate" button, and return to your previous DNS settings. CloudFlare's core service is free and they do offer enhanced services for websites who need extra features like real time reporting or SSL. If you ask me, I am of the opinion that the free service s all you need.
Disadvantages Of CloudFlare?
As far as I can tell, one of the disadvantages of CloudFlare is that it requires you to change your DNS settings, something that many people may not be comfortable with. Up to this moment, I do not have anything else to add, but if something does arise, rest assured that I will retract if need be.
The Obvious Questions About CloudFlare?
Does it work? Does it actually enhance your sites speed, performance and strengthen security? YES, at least for me, and I think that you too will feel it if you decide to use it. Just for you to have an idea…
Test Of Page Speed On Pingdom.com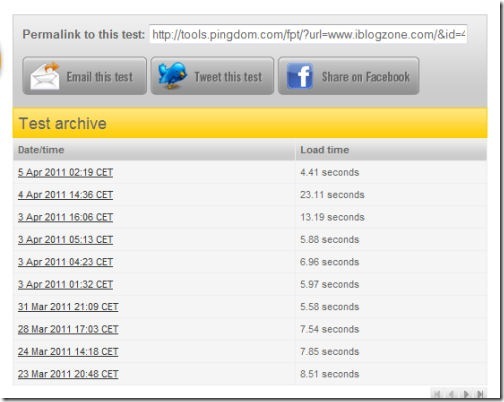 CPU Throttling Before CloudFlare: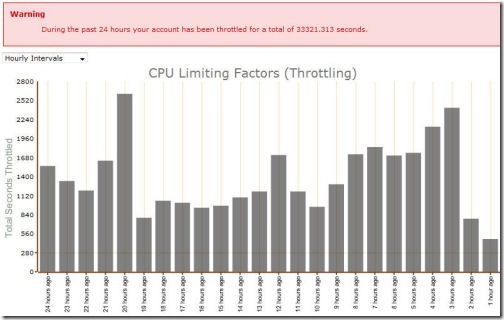 CPU Throttling After CloudFlare: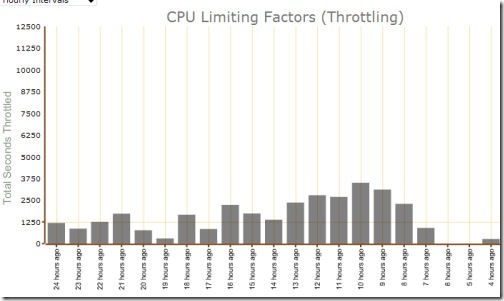 Not even a "red" warning" Sweet!
Even includes analytics!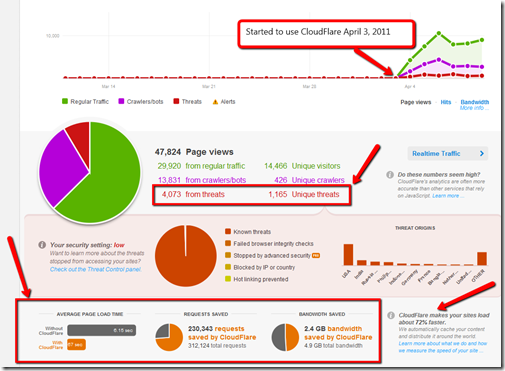 There you have it. This is not a paid post or an affiliate link. I simply like the service, their support team, and decided to give you a heads up, in case you are facing the same problem, or simply, if you want to turbocharge your website and boost your home based business. You've got nothing to loose and a lot to gain. Obviously, I do not know if you, my visitors, actually felt any improvements, but I certainly did 🙂
Top Tips For New CloudFlare Users (UPDATE: June 2011)
CloudFlare has been generating a lot and well deserved Buzz lately. Since the time of this posts, many additional improvements have been made and new features available. Aside from some answers I was able to provide in the comment section, Damon has suggested that first time users should read their top tips for new CloudFlare users. I also encourage you to do so as it is filled with information that might help you decide whether or not, CloudFlare is an option you might want to consider using.
[note]Want to receive future updates about CloudFlare or other related topics? Do subscribe to my newsletter, for free updates.[/note]
Before I forget, special thanks to Michele of PackageYourGenius.com for being very helpful and supportive. She gave me some few pointers on how to optimize my .htaccess file which also helped a great deal.
What say you? Have you ever heard about this service before? Do you think that CloudFlare can help you in any way?