About two years ago, Google has published the first SEO Starter Guide. This guide has been proven valuable for users who were just starting to understand how to optimize for search engines. Further along the way, Google has also released the Google report card, a more advanced guide and in my opinion one of the best SEO tips ever.
Yesterday, Google has released an updated version of the SEO Starter Guide which provides more content and examples to get you rolling. While this is for the beginner, I believe that it is also interesting for advanced users to give it a peak as there is always something new to learn. Although it is suppose to be for beginners, I have to admit that after reading it, it is not as "beginner" as it is may sound like. At the very least, you can always recycle what you already know. Often times, this is where we tend to neglect our actions, from the basics.
Anyway, here's a glimpse of what's new in this updated version:
Glossary to define terms throughout the guide
Examples are illustrated with images that makes it much easier to comprehend.
Ways to optimize your site for mobile devices. Mobile searches seems to have conquered some space and this guide will get you introduces to doing your Mobile SEO.
Clearer wording for better readability
Links to additional resources as recommended by Google
Although this guide won't provide you with secrets that'll automatically rank your site first for queries in Google (sorry!), following the best practices contained herein will make it easier for search engines to crawl, index and understand your content. You do know that this is one of the most important aspects of ranking well on the SERPs.
The contents:
SEO Basics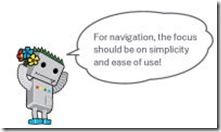 Create unique, accurate page titles
Make use of the "description" meta tag
Improving Site Structure
Improve the structure of your URLs
Make your site easier to navigate
Optimizing Content
Offer quality content and services
Write better anchor text
Optimize your use of images
Use heading tags appropriately
Dealing with Crawlers
Make effective use of robots.txt
Be aware of rel="nofollow" for links
SEO for Mobile Phones
Notify Google of mobile sites
Guide mobile users accurately
Promotions and Analysis
Promote your website in the right ways
Make use of free webmaster tools
You can download the new version here [PDF]. Let me know what you think.