With all the buzz about Google's recent changes in their ranking factors (dubbed Panda), and the impact it had caused on search engine results, Article Marketing is probably one subject that has been in the spotlight. While many people say it is good, some say the contrary. Some say that provided your article is of great quality, then it is a good SEO strategy to be implemented.
So, Does Article Marketing Benefit Your SEO?
In the past, I would not think for a moment to quickly answer this question and told you YES. As with everything SEO, things change, and what was good back then, is not necessarily the same today. SEO if you still have any doubts is always an ongoing process and being on top of things is what makes a difference.
Anyway, in order to provide you with a best possible answer regarding whether Article Marketing is "still" good or not for SEO, let's here what Matt Cutts himself has to say (short video). Please pay attention, this is important.
Now, if you paid attention to every single word Matt has said, here is what caught most of my attention:
Lean Away. Note that Matt starts with "I'm not a huge fan" and says, "lean away" but not exactly "stop". Words can be deceiving sometimes and makes as wonder how should we really be interpreting them. My take on this is that there are definitely "content farms" out there you should avoid. Matt mentions "often" the word "duplicate" and that is most likely why Google is now devaluing them.
Quality Articles vs. Quality Sites: Ahh, this is the problem right here isn't it? The fact that you may even have "top notch" article but decided to publish it on a "low quality" site is what will determine if the effort is even warranted. The way I understood Matt from this is that, don't waste your time and find "other" means of providing your quality content, such as writing great content and spreading them around "quality" Social Media sites, and through that get natural links. Which Brings up another question.
What are the other means of sharing "your quality articles" and how do you implement your article marketing?
For this question, I am counting on you to voice out your opinions. I believe that this is object for another post where, hopefully, and together with your input, can reveal some really good forms of article or content marketing. Which reminds me, is Article Marketing now really "content marketing", or is this just another one of those fancy words we use to create?
Anyway, here are some suggestions to ensure that you are "Panda Friendly", lol.
1) Guest posting should be still one of the greatest forms of marketing your content. Obviously, you should follow all the rules of writing guest posts and ensure that you are also writing them on "quality" websites.
2) Are you scraping sites and mashing content all together – Stop right now! This is really what the whole issue is about. If you are to "publish" an excerpt and put in a summary of your own "thoughts" about an article, linking back to its original source, that should be OK.
3) Publish only unique content on your site. If you are going to use this same content to spread them around other sites, without changing them at all – Don't! Suggest you to rewrite them first and the submit to other sites if you want. I also recommend that you do this only after a week or so has gone by. You want to make sure that your unique article gets its proper place on search engines first (indexed). This can indicate that the "original" source for that article is yours.
4) If you accept guest post on your site, be sure to double check them first for "duplicity" before publishing them. Obviously, this is not a necessary measure if the author is already a trusted source for you.
5) And, well… I will be waiting for input to include it here :).
Should You Completely Abandon Article Marketing On Submission Sites?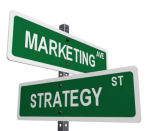 That's up to you to decide but I think that it still has its value, providing you are publishing it on "credible" and high quality sites. There is obviously the matter of getting referral traffic from article directories, which does not rely on search engines. Anyway, if your purpose is to just build links and hope for the best, my advice, stay out of it. You do not want sites considered "shady" by Google to be linking to your site anyway, right?
How about you? What's your take on this? Do you think that Article Marketing is dead, or is it just some sort of phase that is running to "clean" up the mess? Matt did hint that the trend of Article Marketing does not add value to the web.