Being a contributor is one of the strongest ways to help you build your reputation, earn trust, reach new audience, provided it is done the right way. To write for iBlogzone.com is actually easy, you just have to follow some set of simple rules to make sure that your first article is accepted.
Guidelines
Please do not send me an email asking if I accept contributors. It's right here and the obvious answer is YES.
iBlogzone.com does not accept submissions to link to products or services that the Editor has no knowledge or experience about.
With much effort and hard work, iblogzone.com has reached to a level that "beginner" type articles that has been said over and over again will also not be accepted.
We do not accept article submissions for SEO purposes.
Due to the Panda and Penguin updates (recent and future), our posting guidelines have been tailored to avoid problems for both iBlogzone and you, the potential contributor. Search engines, and Google in particular, are always taking steps to reward high-quality sites, so please do read the guidelines below, to ensure that we are all on the same radar. Thanks!
With that being said, here's what you need to do to be a contributor for iblogzone.com.
What Articles are we looking for?
Can you provide some real cool blogging tips and tutorials to help people build a better blog?
Do you know of any simple technique to improve earnings, find small business opportunities, increase traffic, improve conversions, SEO and you know, everything else related to online business or the social web?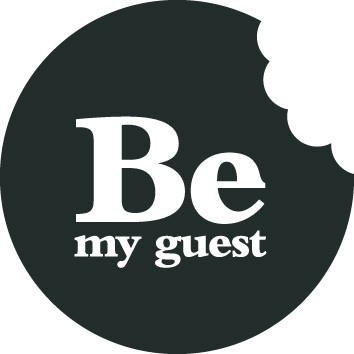 What iblogzone.com is looking for are great blogging tips, and 'how to…' type tutorials about, SEO tools and techniques, Inbound Marketing techniques and tactics, using social media to build brand awareness, building authority online, improving conversions, online marketing, and most importantly, the "actionable" type of posts. iblogzone.com wants to steer away from "broad" type post which does not provide value.
So best would be, what, when, where and how…
Some additional tips to get your article approved quickly and without problems:
Write a unique and original article. It should not be less than 700 – 800 words. Never submit an article that has already been published somewhere else (we do check).
Avoid sales pitches and any commercial tone (*).
A blog or website of your own is highly recommended (*).
Write as if you were writing on your own blog, only better. Submit images (with proper credits) when possible and videos are also welcome (from YT or Vimeo).
Provide a good bio, make it compelling.
Do not include affiliate links and links to sign up forms under any circumstances, unless we discuss about this upfront.
You must have an email address associated with a gravatar (human please). We will delete the account if you do not have a gravatar (sorry).
iBlogzone has now implemented Google+ Authorship. You are encouraged to have a Google+ profile to ensure proper credit is given to you.
(*) If you are a link builder, you should know that the chances of getting your article approved is slim. However, if your article is top notch and the links you will attribute credit to, are quality sites, then please tell us upfront where your links will be pointing to.
How Do You Submit Your Articles?
If you are already a registered contributor of iblogzone, then please go to the login page (you already know where, right?) and use your credentials that has been sent to you. From there, just use the WordPress editor and you are good to go. All post submitted will be moderated.
If this is your first time, and you have understood the posting guidelines above, then please send me an email and let me know what type of post you going to submit. Two to three title suggestions would be great. From there, I will contact you to move forward.
Please be patient, as it could take a while before I get back to you. You will get notified for sure.
Thank You!