The road to being a successful entrepreneur is no walk in the park. You deal with all pain, failures and uncertainty. You go through the rough roads and it's a never ending fight to survive in a world where only the tough ones can possibly make it.
So, what is so great about being an entrepreneur when at times it can feel like an endless struggle? To quote Winston Churchill…
"a pessimist sees the difficulty in every opportunity; an optimist sees the opportunity in every difficulty"
When you are focused on achieving your goal, you see and think no difficulties but only good things ahead of you.
The Struggles and Difficulties
A real entrepreneur never backs out. If you fall a hundred times, who cares? Get up 101 times. You can't measure your success with the number of times you fall but with how many times you stand up and pursue your goal.
Does it sound like a "been there done that" kind of statement? Struggling young entrepreneurs can relate to the dark side of the journey leading to the top. It may seem the obstacles are infinite…
People not taking you seriously because you are young.
You are faced with so many fears and you struggle with a "what if" mentality
You make the wrong decisions compromising your investment
You lack the skills – business wise and management wise which makes you start over and over again. This can be pretty frustrating.
Dealing with the uncertainties even with constant learning and training
Overcoming the Struggles
Yes, the road to being a successful entrepreneur seems like a nightmare that you don't want to be in. Are you afraid of failure? Or perhaps you are not good at handling difficulties.
Well, don't worry you are in the same boat as with other struggling entrepreneurs. But why not turn your fears into something more positive?

Don't be Afraid to Take the Risk
Starting a business is a gamble. Be ready for that and instill in your mind that there's no such thing as a "finish line" to being an entrepreneur. It's an ongoing process even when you reach the top, you still have to sustain that position and fight all the battles that may come your way. It's the risk that keeps you grounded and makes you do your best.
Don't be Afraid to Fail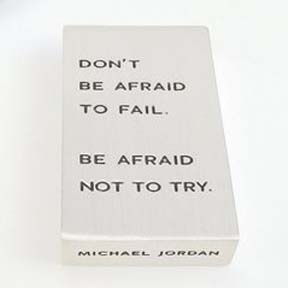 If you fall, does that mean you have to stop climbing the stairs? Certainly not! Because you want to get to the top, stand up and do it all over again, this time with a different technique. If for the first time you were not able to hold on to a secure grip, make sure you will have something to hold on to the second time. If still doesn't work, try a better technique. You have not failed at all until you decide to quit.
Don't Be Afraid to Learn New Things
Being an entrepreneur is a continuous learning process. With the ever evolving industry, you may be left behind and get stuck with where you are if you don't go with the flow. Why struggle with keeping up with the trend when you can be at par with what's going on through constant training and education.
Activities to Become a Successful Entrepreneur
Being a successful entrepreneur doesn't happen overnight. You can't just sit and wait as well. Keep moving and learning.
The opportunity for success is just right there waiting you just have to discover and work hard on it and create a viable formula to be able to get to the top.
Here is a very powerful inspirational message to hold on to and keep in mind on your journey to being a successful entrepreneur:
Twenty years from now, you will be more disappointed by the things that you didn't do than by the ones you did do. So throw off the bowlines. Sail away from the safe harbor. Catch the trade winds in your sails. Explore. Dream. Discover." – Mark Twain.