By now you may have noticed that the "buzz" early today is all about the "Penguin 2.0" that was rolled out late yesterday. This may actually be a bit of a surprise to you as Matt Cutts on a recent video mentioned that some SEO changes where going to be rolled out within the next few weeks. Although expected, the Penguin came in earlier.
So there you go, the Penguin 2.0 has struck and according to Matt, this roll out is a major and next generation update that targets websites engaging in "not so ethical" forms of SEO, e.g., spammy sites and spammy activities. On his personal blog, Matt mentioned that about 2.3% of English-US queries have been affected and they have completed rolling out the update for International queries as well.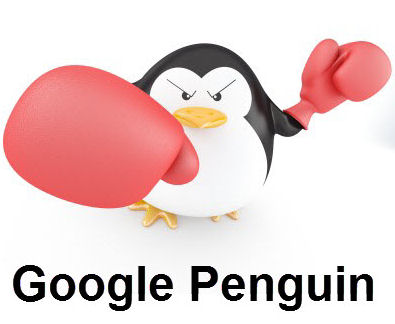 While it may be a bit early to see what changes this update had on search results, you may or may not see significant changes in rankings, specially the one that concerns you most, your rankings. If you do see some changes that you feel affected you, don't go crazy and start shouting out loud that you have been "punched in the face" by Penguin 2.0. Here's why.
Way back, when the other Penguin versions (and Panda too) rolled out, I've seen a lot the expression "I've been hit" by …
To be honest, I really never bothered about it that much, until I started to get some emails from people asking for help. Mainly, they will say the following:
I've got great content
I am not engaged with any "shady" link building activity
I engage a lot on Social Media
I use to rank for the term "xyz" and now I'm no longer on the first page
I lost a lot of traffic
I don't see any warning signs on my webmaster tools console
etc…
Why is my traffic down?
That's all understandable, but what is missing on that list?
Your competitors may simply have "OUTRANKED" you and seeing changes in your rankings may just have coincidentally happened during an update. Yeah, that happens too, and this is probably one thing that some of us may overlook.
Let's see.. Everyone says, do this, and do that to rank better. Look at what your competition is doing, do a keyword research, create remarkable content, etc..
Hmmm, it is but natural that if everyone has access to this type of information (which they do) and take action (best practices), the likelihood of your sites rankings getting affected is a big possibility, specially if you are NOT doing anything.
So, you may have been hit by this update or a change on search engines algorithms. But, it could also be that your competitors outranked you, simply because they are taking action on applying the best SEO practices, and you are not, or not doing enough. It could also be temporary until things settle down.
So first thing is don't panic. Look for messages on your webmaster tools and see if you received any warnings. Analyze your site for a couple of weeks or so and see if that is a downward trend that you are indeed noticing. If it is, then you may have been hit by this latest update. In this case, I am sure that soon enough we will all start to see within the community, "how to recover" from Penguin 2.0. In any event, the best way to really be "Penguin" safe, any other updates or changes in algorithms in the future, is simply to avoid trying to manipulate the SERPs.
See:
That's it! These changes that Google and other search engines often roll out are all suppose to provide users better experience. It also serves to "balance" and weed out the millions of crap out there that are benefiting from applying "manipulative" tactics on ranking. Do all this changes really result in better results? Well, I'll leave that question for you to answer.
image credit: bigvisionseo.com.au