Hi everyone! Hope you all had a great and productive week. This week, a lot has been going on in the social media landscape. From Google+ redesign and new features, to Pinterest doing some minor tweaks on their platform, every major social network in form or another are making changes to further captivate users. SocialMediaExaminer.com has a pretty good roundup of what happened this week on social media.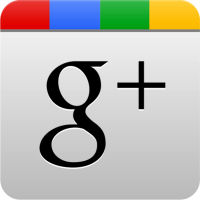 Despite all that, I am of the opinion that Google+ changes stands out among the others. The redesign has a complete and different new look, and while it resembles that of "Pinterest" (seems everybody is going that route), I think it looks nicer and more appealing. And that's not all, new hangout features, auto photo editing, auto generation of #hastags are just some of the other changes introduced. How about you, what do you think about the G+ new redesign and new features? Like it, hate it?
On a different front, Link-Assistant.com published a post this week, providing a nice list of Internet Marketing and SEO forums that are still worth checking out. These forums holds a relatively good amount of members and may be interesting for you to interact with like minded people. If you're into SEO and internet marketing, these forums can help promote your business and communicate with industry peers. In any event, check them out and see if there is something that may interest you.
As for the list of Google products, Adrienne published a post that links to a Wikipedia page of all of Google's products. I have to admit that it is mind boggling. If you are interested, go check it out. You may not even know about the massive quantity of products that are there.
Finally, and while I hesitated a bit to mention about this or not, I am so happy that after many hours of classes, I finally was able to get my "Inbound Marketing Certification" from Hubspot yesterday. Bragging rights aside (LOL), I really enjoyed the course and learned a lot more about the Inbound Marketing Methodology, how it works to improve visibility, optimizing sites beyond SEO, converting visitors into leads, etc. Totally recommended for anyone who wants to improve their knowledge about online marketing and more. And mind you it is free. You do have to sigh-up for the free trial and then access the certification program inside. Here's my shameless link, if you want to give it a go.
As usual, in no particular order:
Inbound Marketing/Analytics/Advertising
Social/Blogging/Small Business Bites
3 Games To Help You Generate Business Ideas
More Cool Stuff and Other Roundups
That's it! Enjoy and have a great weekend!