There's a lot of blogging advice out there, and we've all gone searching for it a time or two. Every blogger wants more traffic, more views, and more participation—and if there's a strategy that works, we're probably going to try it.
However, it's important to remember that advice is just that: advice. There are no rules you can follow that are guaranteed to make your blog popular and successful. Every blog and every blogger is different, and even the most often repeated advice might not be right for you.
You may be surprised to learn that some of the biggest guidelines for blogging, the "golden rules" that most bloggers follow without question, aren't necessarily a great idea—and might actually be counterproductive to your success.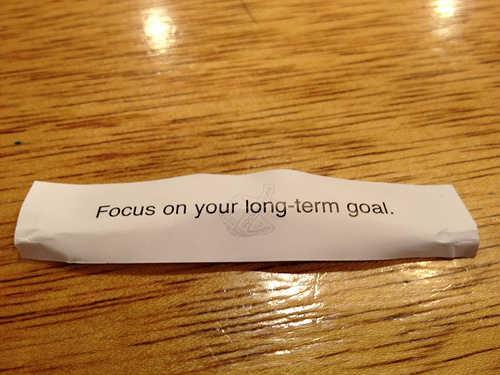 Post Every Day
The advice: A frequent posting schedule leads to a successful blog. Constant fresh content means that search engines will like you, and readers will become repeat visitors because you always have new stuff. When you blog every day, you're bound to grow your blog.
Right up until you crash and burn, and stop blogging completely.
Why it doesn't work: Unless blogging is your job, there's no reason you have to come up with a fresh post every day—and you probably shouldn't try. Burnout is a very real problem for bloggers, and if you force yourself to stick to a daily schedule, your creativity is going to suffer. So will your editing and proofreading when you rush to get the new post up. Your readers won't appreciate these blogging bloopers.
There's another problem here, too: traction. With a daily schedule, the life span of your posts is only one day. It won't be on top long enough to gain comments or spread through social media before the next shiny new post appears.
What you can do: Instead of blogging daily, decide to blog regularly. Consistency is much more important than volume. A schedule of two or three posts per week is enough to keep things fresh, allow time for posts to gain traction, and keep you from burning out.
Write Awesome Content
The advice: You only get one chance to wow first-time visitors and make them regular readers. Make sure everything you post on your blog is detailed, high-quality content of viral proportions that readers will want to share over and over again.
Why it doesn't work. Great content is not something you can bang out on your lunch break. Coming up with a magnetic headline, writing in a catchy or entertaining style, including relevant links, and crafting a compelling call to action takes time—probably more time than you have on a regular basis.
What you can do: The good news is that you don't always need great content. There's only one true thing your content needs to accomplish: don't bore your readers. If you don't have the time or the inspiration for an awe-inspiring post, there are plenty of quick ideas for blog posts to choose from.
Comment Frequently on Other Blogs
The advice: One of the best ways to get traffic to your blog is to grab it from other blogs. Visit, read, and comment on as many blogs as you can, so you're spreading links to your blog profile all over the Internet, and the traffic will come.
Why it doesn't work: Who's got time to keep up with a few hundred other blogs? If you're trying to use this traffic strategy, you're probably headed for burnout. Beyond that, it's not really effective—because the other commenters are just as busy, and aren't likely to click through your insightful comment to your blog (they're probably keeping up with the hundred other blogs they follow).
What you can do: This isn't to say that you shouldn't leave comments. Interacting with other bloggers should be an important part of your strategy. But limit your comments only to the most relevant blogs and posts—and keep an eye on your analytics to see which of your comments result in the most traffic. This lets you focus your comment strategy for maximum effectiveness.
Is there any popular blogging advice you've been ignoring lately?
Image courtesy of Brent Payne
Megan Totka is the Chief Editor for ChamberofCommerce.com. She specializes on the topic of small business tips and resources. ChamberofCommerce.com helps small businesses grow their business on the web and facilitates connectivity between local businesses and more than 7,000 Chambers of Commerce worldwide.