Are you having trouble cracking into the local map pack – those coveted three prominent positions in local search? With competition growing increasingly difficult, your Google My Business (GMB) profile can make or break the success of your local SEO campaign. And with even Google themselves reporting that 76% of local searches result in a same-day visit to a store, it's easy to see how a strong search presence in your area is more critical than ever before.
Using these exact tactics to optimize our GMB profile, we have seen a large increase in new local leads to our own business and higher visibility, so these strategies are tested and proven to yield results.
If you haven't yet claimed your Google My Business listing, be sure you do so here. They will send a postcard to your physical address with a PIN number used for verification.
Ensure As Much NAP Consistency as Possible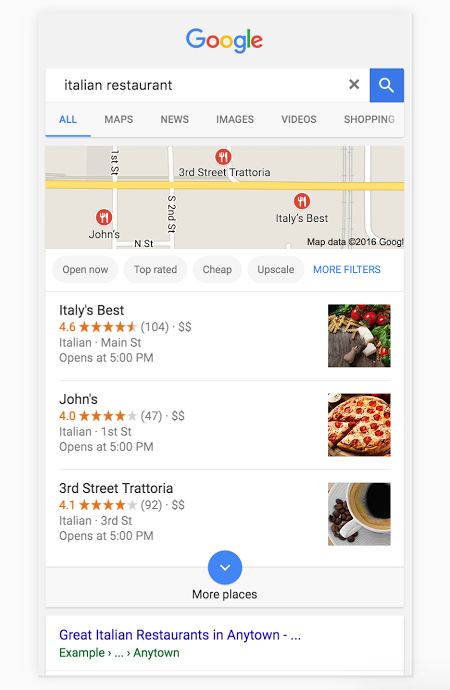 How your business's name, address and phone (NAP) information appears across the internet plays a major role in how likely Google is to put your company in the local map pack for a related search query.
Even minor inconsistencies can confuse crawlers, leading them to question the legitimacy of your company – ultimately harming your search performance. If your business has moved, rebranded or changed phone numbers at any point in time, chances are you may need to consider a local NAP audit to bring everything up to date.
Beginning with your own website, make sure all of your information is up to date, as Google will compare this with your GMB page. Optimizing your website itself for local organic search rank has its own unique intricacies, but your contact information and hours must correspond to those on your GMB page as a local ranking signal. Google also turns to data aggregating directories such as Acxiom, InfoGroup and Localeze to verify your business information, and gives you an boost when these are all in agreement.
Upload Quality Images from Your Business to Your Profile
Branded images of your team, your building's interior or exterior and even your previous work not only offers search benefits, but helps users get to know you better while they are visiting your page. This actually leads to a 35% increase in clicks to your website than a Google My Business page that lacks images. Customers can also upload their own images as well.
The more images you can provide the better. Geotagging these images is another great way to send local signals to Google. You can even hire a Google photographer to create a virtual tour using a 360 degree view of the inside of your office.
Solicit Positive Reviews from Past Clients
More than ever before, prospective clients rely on reviews to influence their buying decisions. Make sure to ask your past customers to share their experience on your GMB page to not only reach interested viewers, but increase the performance of your local page. While reviews alone are not enough to help you crack into the map pack, they do have a role in the local search algorithm. To determine how many you will need, analyze the competition to identify an industry average.
Reputation management activity of your GMB page can help keep the 5 star reviews rolling in and minimize any negative ones, should they appear. Google allows business owners to respond to customer reviews, so be sure to take advantage of that interaction potential.
Leverage the Power of Local Citation Building
Directory citations have been referred to as the "backlinks" of local search. By carefully submitting your business information and rich media to niche relevant and high authority directories, you are boosting the power of your listing. Claiming a directory listing may require phone verification or account creation. Many times these directories will require some kind of sign up via email, so It is a good idea to keep a spreadsheet to record your usernames and passwords in case you ever need to come back and change your information.
Identifying the best, most trustworthy directories for your industry and area should be done by investing in some intensive competition analysis rather than a generic list of directories, as this will give your business the competitive advantage.
Including Niche Relevant Local Signals
While not mandatory, it is beneficial to use a local phone number for your page rather than a toll-free one. This will tell Google that you really are in the area you claim to service.
It's also important to choose the correct category and location when setting up your Google My Business page. Be as specific as possible about the area of your expertise in order to match what customers are looking for as closely as possible, drilling down to your target market. If your business delivers goods or services to customers within a radius of your location, specify the zip code and radius.
Wrapping it All Up
Since the SEO landscape is always changing as Google rolls out new updates on both the national and local front, it's critical to monitor the progress of your Google My Business listing as you would any other asset to your business. With the right optimization strategies under your belt, you will position yourself online to get ahead of the competition and get more leads from Google local searchers.
About the author
Meredith Clawson is a digital marketing strategist, blogger and designer currently associated with Cymax Media, a creative Denver design agency.

Twitter: https://twitter.com/MeredithC53

Google +: https://plus.google.com/u/0/+MeredithC5