Hi everyone! 2013 is almost over and I am glad to have made it all the way with my "Speedlink" roundups. This was one of my goals this year and by not missing any single week is a good achievement for me and I am happy. Hopefully all readers of my blog also enjoyed skimming through my roundups, and for 2014, I intend to continue on. I would like to take this opportunity to wish you all a peaceful, healthy and successful 2014. And thank you, once again, for your support. As always, none of this happens without you…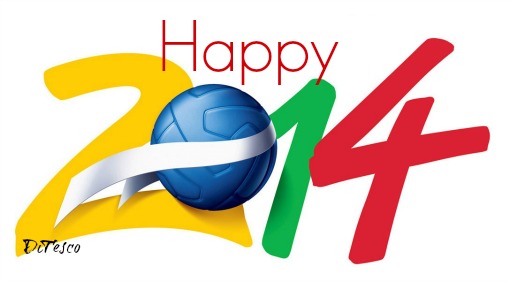 How about you? What were your goals in 2013 that you have achieved? What do you think will happen in 2014, online marketing wise?
Top Pins for 2013
Last week, Google revealed its popular Google Zeitgeist 2013, the top global trending searches for the year 2013. In case you missed it, you can view the full and detailed Google Zeitgeist of 2013 here.
Anyway, this week Pinterest joined the band wagon of releasing the top of the top. "Check out the popular Pins that took the world by storm this year! These were Pinner favorites, from the top tattoos and tech trends to the cutest critters, says Pinterest."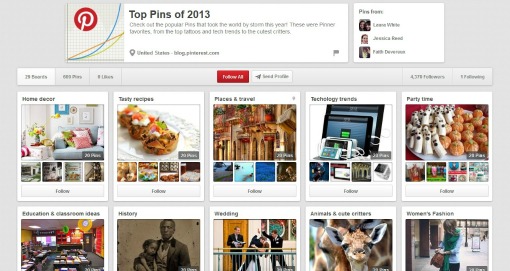 Predictions 2014 – Some interesting ones
Following below are some of the articles that I stumbled upon this week, that "predicts" what will happen in 2014. Some are quite interesting. After reading some or all of them, what do you think? Agree, disagree?
Retrospective 2013
Here are some post that were quite popular on iblogzone.com all around during 2013, according to WordPress.com, in case you´ve missed them.
| | | |
| --- | --- | --- |
| What Are The Best SEO Plugins For WordPress? | | 37,186 |
| Best WordPress SEO Plugins For 2012 | | 19,754 |
| How To Create A WordPress Review and Rating Site With One Plugin | | 18,519 |
| Is Google's AdSense Really Worth It? | | 13,371 |
| What Are The Best Affiliate Networks To Work With? | | 12,573 |
| Best Security Plugins For WordPress – Improve WordPress Security | | 12,567 |
| How To Make Money With Google AdSense? | | 11,446 |
| Best SEO Practices 2013 | | 6,869 |
| What is Domain Authority, And Why Should You Care? | | 6,609 |
| How To Make Your WordPress Site Load Faster in 2013 | | 5,239 |
And as usual, in no particular order:
Content Creation & Marketing/SEO
Social/Small Business Bites
The Beginner's Guide To Google+
More cool stuff!
It Looks Like A Crazy Guy Just Walking Around In The Snow. Then You Zoom Out And.. Whoa. (this you have got to see)
That's it! Enjoy and have a great weekend!