Really, what's the first thing that you should know about implementing the best SEO practices? In my own experience, the best way would be to get yourself educated, and evidently taking action on what you've learned. Many will try to go via the "fast lane" but you should know by now that, those golden days are gone and with search algorithms (and don't forget manual interventions), getting smarter and smarter by the day, that really leaves you with only one choice of doing search engine optimization, the right way.
So, first things first. Where do you get yourself educated?
SEO or Search Engine Optimization is the process of improving a website to make it more relevant to searchers and search engines. At its core, SEO is about improving usability on a website. bing.com
The following are free and available resources that are primarily geared towards those who are just starting. Nonetheless, I believe that they apply for just about any level, unless you already consider yourself a "guru". The learning curve is endless, and there is always something we can learn, even if it is only to refresh our memories.
Bing Webmaster's Webinars
Follow, top SEO sites, such as, SEW, SEJ, SEOMoz and Google's Webmaster Help channel on YT.
and yeah, you can also browse through my own SEO Resources page.
What SEO is not about?
Duane Forrester of Bing wrote a blog post about SEO, and the following, I believe is the best and succinct way of summarizing what search engine optimization is not about.
Fast – the work and results take time to complete and see in action
Guaranteed – remember, you're not in control of the algorithm
Once & done – things change over time; algos evolve and so must your site
Free – SEO takes time, and time is money, as the saying goes…
In addition, for those of you who are still thinking of finding the "secret sauce" that will skyrocket your rankings fast, you may want to rethink that strategy and implement one, that will stick and at all possible, Panda and Penguin proof, or any other manipulation techniques on search engine rankings.
Remember that there is no such thing as a Panda-Penguin (or related) Insurance Policy. There might be ways to minimize your risk, and that can only be achieved by abiding to search engines webmaster guidelines and applying ethical white hat techniques.
For more info, go to Google's Webmaster Academy and attend Bing's Webinars, as suggested above.
Moving forward, here's a video of Matt reminding people about "snake oil" marketers that promises you the fast track. Don't fall for these stuff on 2013.
With all that said, the idea of this post is not to provide you with the "ultimate" guide to SEO (there's no such thing either), but rather to point you to the right direction. There are simply way too many great resources out there, for me to repeat it over and over again. This post is a result of research I did all over the place and, while it includes my own views, it essentially includes what the industry says in common.
2012 was a rough ride for the SEO industry, and while content quality and inbound links continue to play as important SEO factors in organic rankings, there are other factors that will govern SEO in 2013. SEJ
So what's new in SEO for 2013?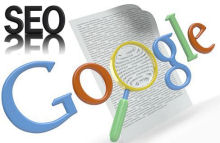 UX or user experience. From site structure, user navigability friendliness, content above the fold, page speed loading time, mobile compatibility, and so on, its all about improving user experience. Let's not forget about providing true value to your visitors (most important). As far as those technical issues, like title tags, good descriptions, image optimization, keyword research, link building, blah, blah, yes, done properly they all help a great deal and will continue to do so.
Last year, one of my posts about SEO practices in 2012, really got some good attention, and I suggest you reading that article as it has a bit more info about On-Page and Off-Page SEO, something, I am not going to delve deep in here, as they pretty much apply today and going forward.
See also: SEO – 2013 Onwards and You Are Still Doing it Wrong? (update)
SEO Ranking Factors 2013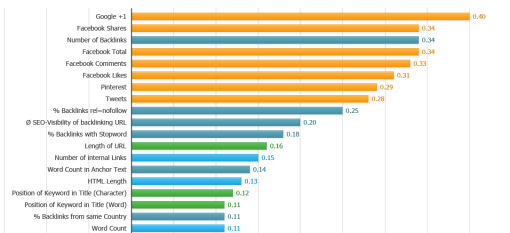 Anyway, one of the things that I mentioned over there is that SEO constantly changes, but, and there is always a but, there are some things that simply don't. They have been there and I don't see it going anywhere (at least for the time being). On the other hand, and due to the search engines wanting to constantly improve results they serve on their results, there are always some new stuff that comes into play.
These are:
Content Creation and Marketing
Quality content is really what you should aim for always, as this is what it takes to enhance or improve users experience (UX). Improve UX = better search engine rankings, period. Ultimately, this is probably the only factor that I can almost guarantee that will remain constant for many years to come.
What is quality content? Essentially:
informative, useful, actionable = value
unique (your own voice) and original
quality website – user friendly, mobile friendly, great navigation structure, fast loading, content above the fold, etc..
Once you've created your content, next step would be to promote it. For blog posts, here's a handy checklist on what to do immediately after publishing a new post.
Mobile and Multi Compatible Devices
Ignore this at your own peril. Mobility is a trend that is not stopping and IMO, it will be a "deal breaker" between those that have their sites mobile compatible or not. Google wrote its own recommendations about giving tablet users a full-size web and Bing's Duane Forrester talks about the year of the excellent user experience.
Everyone is talking about this and for a good reason. The sheer amount of technology being invested on devices that are portable and mobile, are astounding. From tablets, to smartphones, etc., even cars now have access to the internet. The traditional desktop computers as we know it, are probably going to be replaced with the so called "hybrid" devices.
There are many ways you can make your site compatible to multiple devices. Some are good and some are not so good. just do a bit of research and make a well informed decision. I do have some recommend solutions, but I will be providing more details on an upcoming post. If you are in a hurry, and just starting, ensure at the very least that your theme is responsive.
Google+ and Google Authorship (AuthorRank?)
Let's face it, Google is the leader in the search engine market, and as such, has the ability "to force" just about anything they feel will be good for users, in the hands of marketers. Through Google+ and the Google Authorship program (where authors identify a page or post as their own work), it is likely that making proper use of G+ and getting your authorship verified, are going to become (if not already), more important in the search engine's rankings.
See also: Google Authorship: Does It Really Matter and Will Google Use It To Improve Search Quality?
Structured Data (Schema.org, micro format, etc.)
Structured data is a way for search engines to understand better what your content is about. Google and other search engines created a structured data standard called schema.org. While this may sound all complex to you, the fact is, it is. Fortunately, there is always someone out there to make all this complicated things easier for us. Brought to you by the creators of Google analytics configuration tool and Raven IM tools, this Schema creator tool is totally free to use and it comes with a WordPress plugin as a bonus. Cool!
What? Google does not provide a tool for this? Actually they do, and provide more info right here. It appears quite easy to use (see video below), and for novice users, this seem to be a good place to start. SearchEngineRoundtable recently wrote up a post about this tool, and it appears that the data highlighter tool may not work properly if you have duplicate content issues. I prefer the Raven plugin, but that's me.
Introduction to Data Highlighter
Even More Social
As social becomes more integrated within our everyday lives, so is it true for search results. While being present on social alone doesn't really impact rankings, it is the users behavior that can count. How often users click on your shared stuff, the amount of +1s, likes, retweets, repins, comments and interactions, etc., is what may influence on how you as an author or a brand, rank on the SERPs. While social prominence in search engine factors may be rising, it is always important to keep in mind that search engines, takes into account numerous factors to make the decision process of ranking.
At the end of all this, one thing is very clear to me. They all serve to provide value and improve users experience. Focus on that, and your are one step closer to success.
Here are some more articles I recommend reading:
How About SEO Tools, SEO plugins for WordPress and that good stuff to help us make our lives easier?
Yeah, I'm going to talk about those too, but that will be on two different posts entirely. They are coming soon, so stay tuned. In the meantime, check out these SEO plugins for 2013 and SEO Tools. They are all good and will most likely reemerge on my set of recommended plugins for WordPress and tools to help you research for keywords, analyze your competition and the most obvious of them all, to monitor your rankings. Until then!
That's it! I will be updating this post on a need to basis, so make sure to keep that in mind. How about you? You think I've missed something? I'm pretty sure I did, so I'm counting on you to fill in the gap.
Good read: SEO – 2013 Onwards and You Are Still Doing it Wrong? (infographic included)
What factors do you think will be really important for SEO on 2013?