WordPress plugins are great and using the right ones can enhance your WP powered websites in so many ways that you can think of. If you are looking for Ad management tools to help you manage your ad spaces, there are plugins for that, if you want to provide an easier way for your audience to share your content on the social web, there are plugins for that, and if you are looking to improve your on-page SEO, there are tons of WordPress SEO plugins for that too.
Yep, there are WP plugins for virtually everything and this is the reason why many have chosen this platform to help them build their online businesses, either via blogging, eCommerce, whatever. The features and functions of these so called plugins is to help us in every possible way to make our lives a bit easier. Indeed it does, as most of them eliminate the need for technical knowledge, can save as time and without a shadow of doubt a lot of money. So many advantages that we can easily go crazy and install plugins for just about anything, even those that we don't need.. Just be sure to never compromise your WordPress Site Security.
Disadvantages Of WordPress Plugins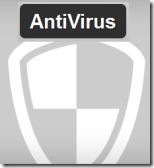 OK, there is not much to tell really as the benefits do outweigh the negatives. However, there are some plugins that can hurt your site, as some of them can be purposely developed to attack or some may contain vulnerabilities that opens some doorways for hackers to get in. This is why I totally recommend you installing this fabulous and free WordPress anti-virus plugin, that will help protect your site/blog installs, against exploits, malware and spam injections. Try it, you never know. Pays off to be safe.
Moving on, one of the greatest disadvantage of WordPress plugins is, among other things, that it may seriously slow down your site, cause all kinds of blog problems and take up too many server resources. While there many ways to make your site load faster, the downside is that using the wrong plugins may result in a slow loading site, and hamper its performance. In addition, your site faces the risk of being taken down by your web hosting provider, which may cost your online business. This is all good and great, but the problem is that it is difficult to pinpoint what plugin may actually be affecting your sites performance. If you don't know the root of the the problem, how can you fix it, right?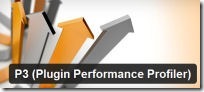 Simple answer! Let's find the problem, if any. This is where P3 – Plugin Performance Profiler (co-authored by GoDaddy and StarfieldTech), come into play. I stumbled upon this plugin via WPMU's site and to keep this short, here's as excerpt of the plugin that you can find in the WordPress repository.
This plugin creates a profile of your WordPress site's plugins' performance by measuring their impact on your site's load time. Often times, WordPress sites load slowly because of poorly configured plugins or because there are so many of them. By using the P3 plugin, you can narrow down anything causing slowness on your site and improve your on page SEO.
Straight forward and really a good tool for your arsenal. Install the plugin just like you would any other plugin and once activated, click on the scan and wait for the results, which are presented to you in a variety of different type of reports. Scanned my site and already I found two plugins that I will have to seriously consider deactivating and/or replacing it with another that performs better. Love it!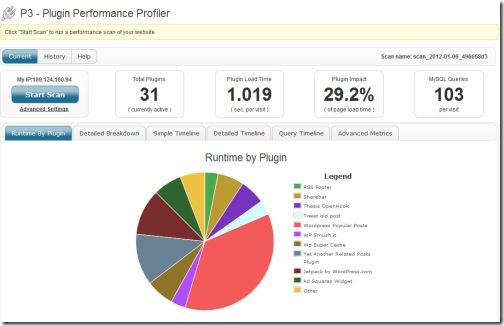 That's it! The anti-virus plugin and P3 are simply great tools that you may want to seriously consider having in your arsenal. And yes, they are 100% free and can both be found on the WordPress repository. I was actually, following my post of best SEO practices, to share with you my recommended SEO plugins, but I figured that these tools will be of great use before giving you a list of more plugins :). Anyway, stay tuned for the SEO plugins which will be coming very soon!