Well, that's something we don't hear everyday and specially with the word "free" right in the beginning, attached to it :). You obviously already know that there are several free services/platforms out there that allows you to build your own website or blog. However, a service that provides a powerful free website builder with several customizable modules (blog, forum, file and photo catalogs, Online games, webpolls, etc.), and free web hosting, is quite interesting and definitely worth digging in a bit deeper.
Introducing uCoz Free Website Builder
uCoz is a project that was developed to help anyone who requires building a free website. While this is so, uCoz goes way beyond building simple websites as the possibilities are endless, as it almost suits everyone's needs. You can enrich any existing website by adding more capabilities without having the technical knowledge, and all of uCoz services are free.
Having stumbled upon this service recently, I decided to take it for a spin and discover what this project had to offer. After spending a little bit of time setting my first website, I was able to create a nice home page to aggregate all of my feeds.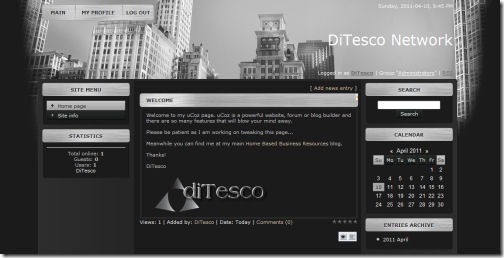 Sleek design and out of the box. A point and click interface where you can choose as much as 250 free default templates. Immediately after registration, you can create a website, forum, blog or a combination of anything amongst its 20+ pre-defined modules.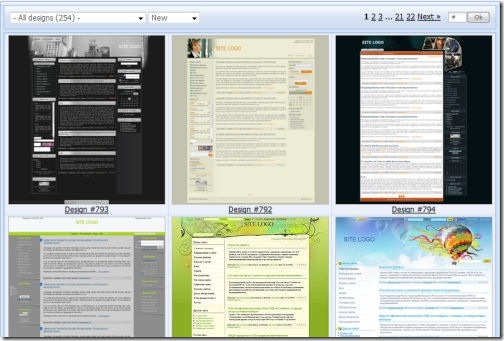 uCoz free website builder is composed of modules, or web based applications which can be used individually or in a combination that you see fit for your needs. You create a simple homepage with an RSS agregator to a complex and large web gateway. This free website builder is ideal for those seeking to create an online presence at zero cost. All you are going to spend is the time you will be investing to build websites. Some of the available modules are:
E-commerce
News website
Blogs
Catalog of articles and files
Advertisement Board
Picture Albums
Online games
E-mail Subscription Forms
and more…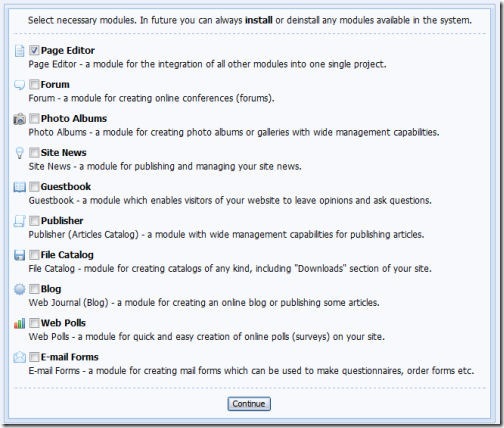 As you can see, this is the reason why I called uCoz an all-in-one website builder as it really provides you with a multitude of options where you won't find easily (if any) somewhere else.
The Advantages Of uCoz Website Builder
The first and most obvious is that this website builder is complete free. That's that :). In addition, the following features, are once again "things" that are not common to find, hence constitutes also as advantages:
disk space (free and unlimited)
files are uploadable via FTP or through their interface
upon registration you get one free domain. Others can be added provided you own the domain names.
backup
create different users groups with varying access levels
total control of your websites design via editing of HTML templates.
RSS feed aggregator to import and export any desired feeds.
The Disadvantages of uCoz Website Builder
Not everything is paradise and whilst this is almost far fetched, do not expect to have a full blown website up and running in no time. Due to the several complex and possibilities uCoz provides, it takes time to get a grasp of the user interface and at a certain point will require a bit of research in their already vast support forum. While a more advanced user can easily cope up with some hurdles, a novice will most likely need more time to get familiar with uCoz interface. However, I believe that once you find your way, this free website builder is a very interesting service to check out.
That's it, making a free website with all these potential capabilities is at the very least something worth checking out. Ultimately, it is your decision, whether or not it is a service that you could put to good use.
Anyone heard of uCoz before? What benefits do you think this type of service can bring you? Have you used any other website builder, that offers the same functionality?