Hi everyone! Hope you had a great and productive week. Contrary to last week, this week had as little more buzz on the search forefront, most important being that of Google announcing it's major "algorithm" update dubbed "Hummingbird". Actually from what I have read so far, Hummingbird is not an update but rather a "complete" new algorithm, something Google has not done since Caffeine" or maybe longer than that.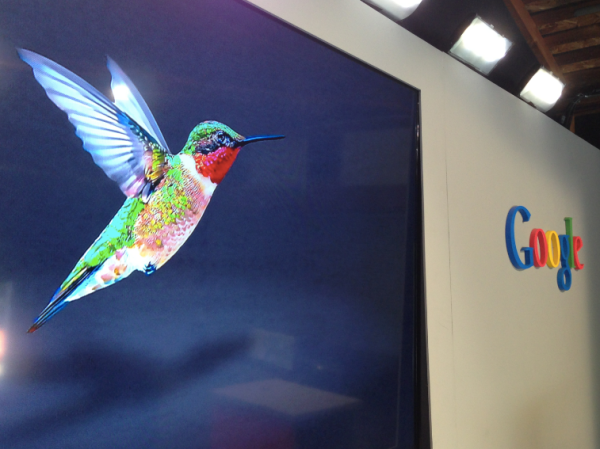 Apparently, this new algorithm is intended to understand the meaning of queries made by users, perhaps favoring "longer term natural keywords" and also to boost up the "conversational search" feature. While the official announcement was done last Thursday, the new algorithm according to Google has been "humming" already for the past month or so. If interested, Danny Sullivan of SearchEngineLand explains a bit more about Google's New Hummingbird algorithm here.
What do you think about the Hummingbird? Have you noticed any changes in search results? In any event, judging from the tweets below, you will see what people are saying about it. Here's the Twittersphere's reaction to Hummingbird (real time). BTW, did you know that you can embed a Twitter search like this one, directly in your blog? Cool!
Tweets about "google hummingbird"

And speaking about rankings and stuff, Google has reportedly penalized link network Ghost Rank 2.0, and sites with links from it. If you were using it or if an agency you work with was using it, you probably should have expected this to happen sooner or later. Bottom line is "avoid this type of SEO strategy" and everything else that is bad for SEO.
More on Duplicate Content
Are you an affiliate marketer that uses "data feeds" or one of those ready made automatic "Amazon Store Builder", among other things? If you are, this video from Matt may help a bit so you can understand why your "niche" site may never rank and make a sale. Still buying those "systems" that will make you tons of money?
And finally, thanks to Sherryl Perry's roundup on KeepUpWithTheWeb, you can now understand and learn a bit more about CRO (Conversation Rate Otimization). Qualaroo's beginner's guide to CRO is an in-depth tutorial designed to help you convert more passive website visitors into active users that engage with your content or purchase your products. Must read!
As usual, in no particular order:
SEO & Internet Marketing
Google Launches New Ad Creation Solution 'Ready Creatives'
Social/Blogging/Small Business Bites
You Can Finally Edit Your Facebook Posts
More cool stuff!
Quick Note on Pós-Hummingbird
Due to the launch of Hummingbird, I have noticed that there are "many" offers out there already promising loads of success with this new algorithm. Please be warned and get yourself familiar first with any offer that you may received. There is no such thing as getting ranked #1 quickly on Google's results.
That's it! Enjoy and have a great weekend!