SEO or search engine optimization has changed so much in the past years that unless you are keeping track of every single change, most likely you are still caught somewhere between Panda´s and Penguin refresh or updates. What used to work before, no longer works today and in some cases, even wors. Tactics that used to be OK, may now even hurt you. Link building for example, was probably the most important off-site SEO tactic that everyone was madly going for. Today, links from bad sites, or even good ones, with rich anchor texts may hurt you.
SEO, or learning about it, always required a bit of effort to, among other things, conduct keyword research, analyze your competitors rankings and keywords they rank for, analyze backlink data, and ultimately, monitor your results. With so many changes, it is now more than ever more complicated to do what needs to be done to rank well on search engines.
Just think about it, you have a site that has been running for some time now. Suddenly you see your rankings going down the drain. You see a notification on your GWT (Google webmaster tools) console that you are in violation of Google´s quality guidelines. You have unnatural links pointing to your site and you have been flagged by a manual action. All you traffic starts to fade away. What do you do?
Enter the All-in-one SEO Tool set by Link-Assistant, the SEO Powersuite. From having to conduct a website audit, to analyzing your backlinks, SEO Powersuite has all the tools you need to create or review all the aspects on your SEO campaign. Take a look at the workflow that is usually associated with creating a campaign.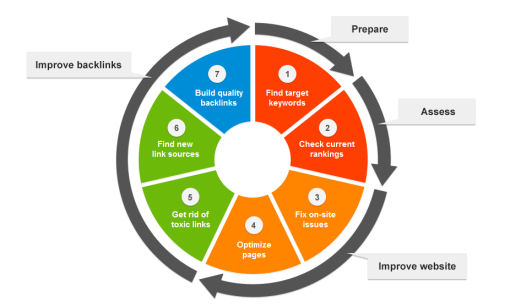 Obviously, all of the above can be done manually or by using several SEO tools that are dispersed out there over the web. I don´t know about you, but I rather work with a set of tools that can tackle everything that I need in one package. This is why I put SEO Powersuite as one of my favorite tools in my arsenal. SEO PowerSuite is made up of four SEO software tools and together they form part of an all-in-one SEO tool solution.
Here´s a small introduction of SEO Powersuite. I would also like to take this opportunity to let you know that there is a surprise waiting for you at the end of this post. Don´t miss it 🙂
What Changed
If you are already a happy user of Link-Assistants SEO Powersuite tool, you probably noticed that one of the major changes is that of their user interface. SEO Powersuite now has a much better look and IMO, works faster than the previous versions. Obviously, that´s nothing close to what´s really under the hood. SEO Powersuite has improved a lot since the first time I talked about it. Go ahead and take a quick peek and come back here so that you can see the new features of SEO Powersuite.
A quick glance of each tool… (more and complete details can be found on Link-Assistant's website)

Rank Tracker – allows you to enter your own keywords to see where your site ranks for those keywords. Among other things, Rank Tracker creates a graph to easily track your progress, and if you are providing services can even send email of the results directly to your clients.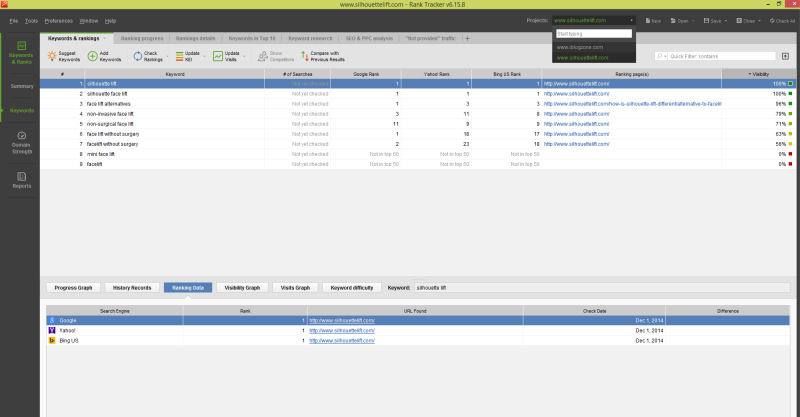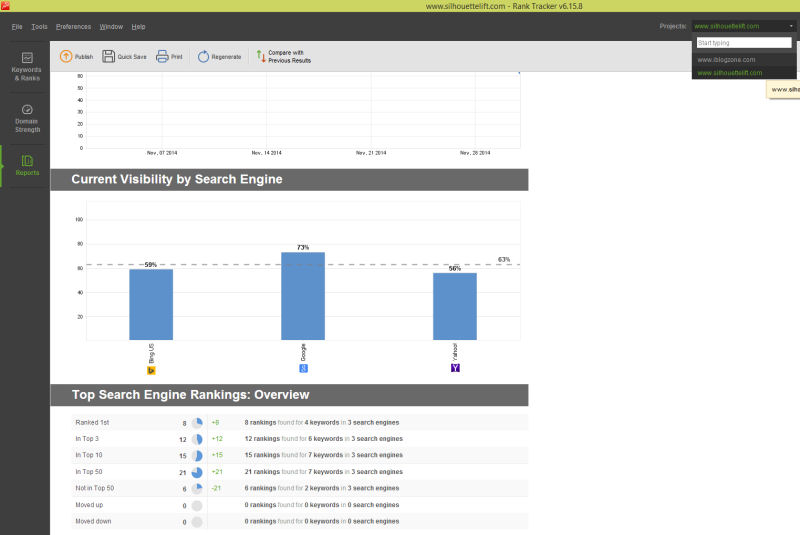 WebSite Auditor – Deals with website structure and content SEO optimization. It provides a great snapshot of everything you need to improve to help your site rank higher. Like Rank Tracker, is it simple to use and the UI (user interface is awesome). Running it can´t be easier, just enter a website URL and the program does the all the hard work for you. Once done, you'll be able to see the improvements that need to be done.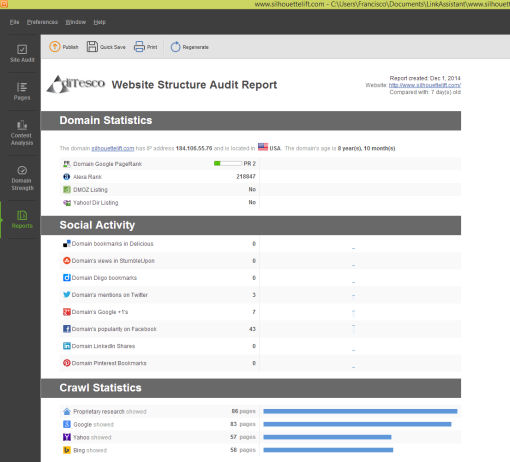 SEO SpyGlass – Finds over 100,000 competitor backlinks and shapes your link-building strategy. Allows quick export of data and client reporting (if needed). One of my favorite tools in the package. Remember when I mentioned above about link building? Well, this is one of the newest features of SEO SpyGlass. It provides you with the penalty risk column. From here you can quickly see what inbound links can be hurting you. Asking for link removals or preparing a disavow got a lot easier. And don´t forget that you can see all the backlinks from any given URL, lol.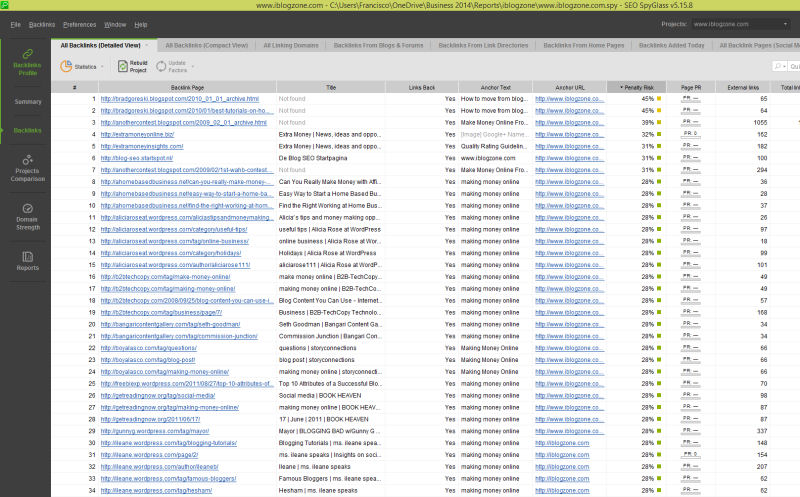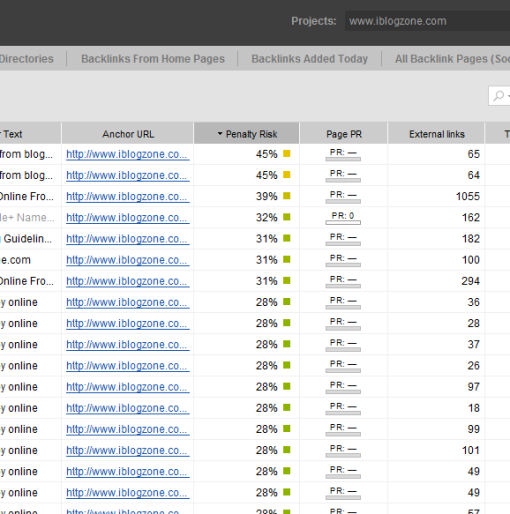 And, the Backlink profile overview, SEO Spyglass´s newest feature. It provides a backlink summary and includes essential link data, organized in one dashboard for quick access. You can quickly have your backlinks analyzed against key backlink factors, such as, dofollow/nofollow attributes, Google PR, country, top anchor text and URLs — and more!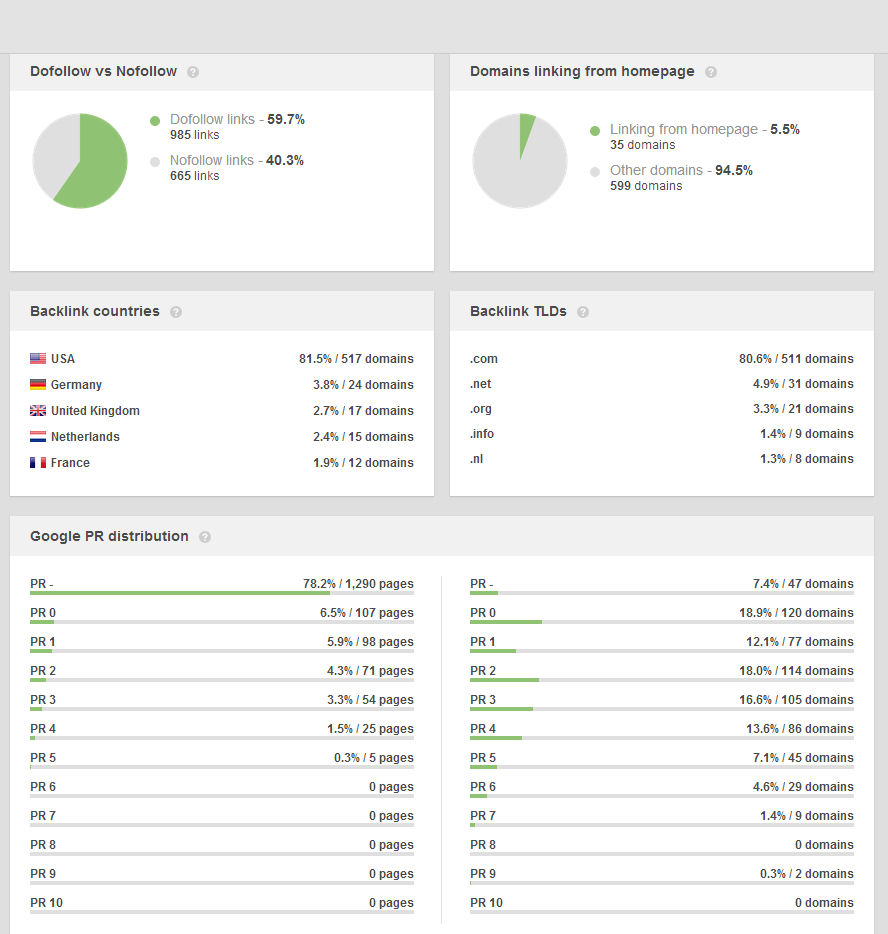 LinkAssistant – Works for all link management tasks. Great to help you identify sites that you can build your links. Once you have found the keywords you are targeting, cleaned up your site after an audit, identified links that hurt you, it's time to manage your link building campaign. LinkAssistant does just that.
So why do I like SEO Powersuite?
Aside from my favorite tool mentioned above, another reason I like SEO Powersuite is because it is constantly updated and has all the tools I need in one suite. Perhaps one of the things I like most is their tutorials and SEO guides. There are SEO video tutorials and guides that help you every step of the way. Download SEO Powersuite for free and give it a go. Nothing to lose!
The Surprise Giveaway
And here is the surprise for you today. Link-Assistant has been kind enough to offer iblogzone´s readers with 2 SEO Powersuite PRO accounts. Wow! You really don´t want to miss this one. Just follow the simple set of rules below and keep coming back to increase your chances of winning. Good Luck!
a Rafflecopter giveaway