There is a rush on Facebook. Most users have the intention of heading up for establishing a large network and becoming popular among their circle. And, it's not untrue also, as Facebook, being one of the most adorable social networking services, provides a free board to people for sharing information and making quick acquaintances with each other. So, what's the damage?
There are a few things that do not work well on Facebook but are in a trend which at times costs users severely in the rush of being too quick to be there first. Any such wreckage can be avoided by looking carefully into the below things.
Thing 1: Let's share 'everything'
Facebook has triggered an open battle field, where its account holders are not hesitating any longer to share their privacy even with the not-so-known or not-known people. Perhaps, you didn't know your private data could be getting shared with others by none other than the Facebook authorities. So, what's the hurry when Facebook users are updating their photos and making wall posts in a great hurry, and turning away from the results?
This has only made the users more vulnerable and has surrendered their accounts to deplorable means. Ideally, this should not be. For a while, try and adjourn your "How I ate my vegan burger for hours" status and you might know it yourself.
Thing 2: Sending friend requests, accepting friend requests
The sappy side of the Facebook users is out when they are hurriedly sending out friend requests and accepting them. Do not accept such requests from the people you do not know. It only shows how idle you are.
Thing 3: Opting to like your own status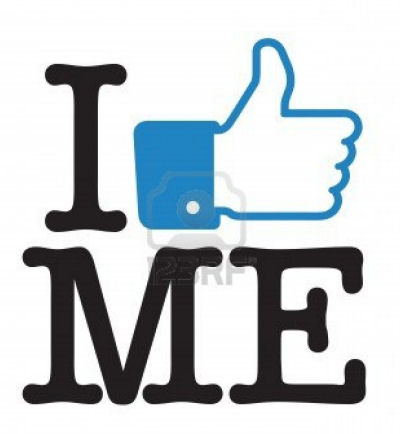 Nothing can be more hilarious than liking your own status even if the Facebook does give you that option. It's like self-pleasing, and should not be indulged into.
Thing 4: Slaughtering the time
Someone rightly compared the Facebook posts with the spam mails. You could be spilling your precious time over tagging mysterious people, stamping on walls, tagging photos of those you meagerly know, suggesting this friend to that friend, quizzing and gaming, or something which is not worthy of your time and attention.
Thing 5: Decline and fall
A few things are definitely not fair on Facebook, and must be completely avoided. Singing the blues or badmouthing about anyone to keep your account alive is a bad thing. It is absolutely futile and is capable of bringing a 'good' damage to your profile.
In case you didn't like any post, you could still kill with kindness. Learn that skill. Also, Use your private mail to converse and avoid Facebook mail for sharing any private talks, while it may be convenient for you, but not for the other person.
Thing 6: Do not complicate things
Facebook isn't complicated, unless you restrain yourself for doing so. For example, do not keep a weaker password that can give hackers their easy prey for their favorite pastime. Keep it strong and change it regularly.
Do not ever mention in your status about your moving out or going on a holiday. Details about your vacations can be shared once you return home. By avoiding above things you can escape a big mess.
Thing 7: Letting your privacy slip
On August 29th, 2013, Facebook has brought changes to its data-usage rules. Under the new Data-Use Policy, Facebook gets the right for using your public information, your uploaded information including photo, content, profile, etc.
You should be strictly adhering to the rules that do not give away your details to just anyone on the Facebook. Someone can betray you and use such details for locating your bank accounts. It's not advisable to reveal your complete date of birth on your profile. You can edit your personal information which shows your date of birth, address, contact numbers, family information, etc.
Thing 8: Everyone is seeing you
Do not let everyone see your status, photos, and other information which are easier for someone to trace you at your current location such as a mall or a restaurant, tuition's, guitar class, etc. Completely restrict strangers from accessing your account. You can also save your account from the search results of Facebook.
Thing 9: Fanning unsolicited comments
It's perfect to share your ideology or start a campaign but linking on the junk is not good. Do not foul up the conversation with indecent commenting or posting offensive and hatred views.
Summing up
If you carefully observe your activities on the Facebook, you will be certainly able to check yourself from pointless and superficial revelation of information. Facebook indeed has something to offer to each one of its users. Engage with the like-minded contacts and go ahead with useful conversations.
image credit: 123rf.com