Its been a while since I last wrote a post about Bing's webmaster tools. Aside from my recommendation to get your website verified on Bing, nothing really exciting has been going on with their tools, until recently. Microsoft officially unveiled its new webmaster tools two days ago, and I have to tell you, that I am amazed on how better it has gone to be. Tons of new features have been added and if you are into SEO, you will specially like the Link Explorer, Keyword Research, the SEO reports and SEO analyzer tools.
Microsoft has been launching some of its own new stuff recently. So.cl, a sponsored web based online reputation tool, Brandify, and now the whole set of new webmaster tools.
Anyway, let's see what's under the hood…
Bing Webmaster Tools New Features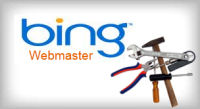 Link Explorer – This is probably the best new addition to BWMT. Link explorer is very similar to that of Yahoo-site explorer, which has been decommissioned some time ago. Very useful to check your inbound links and analyze them accordingly. Hint: You can put any URL in there ;-).
SEO Reports and Analyzer – This is a very interesting new tool that has been introduced on BWMT. Although new, many of you probably don't know that Microsoft has had for a very long time a free SEO tool to help you conduct an audit of your site (desktop version), bundled in their IIS. This new tool on BMWT will generate automated reports for you on a regular basis and let you know your sites heath accordingly. The SEO analyzer is just what the name suggest, it see your pages and points specific SEO violations so that you can fix them when necessary. Great tool.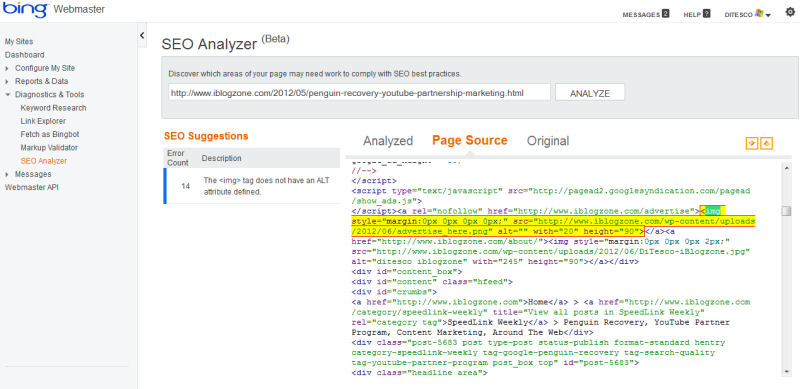 Keyword Research tool – Very interesting tool and not until I saw the video (below) did I figure out that the data it returns are actually from organic searches, and not from Microsoft's AdCenter. Very useful when doing your keyword research.
and really a bunch of other useful stuff…
To avoid making this a real long post, here's a video form Rand Fishkin of SEOMoz with Bing's Duane Forrester to personally walk you through the brand new Bing Webmaster Tools. Its really worth watching. The new Bing Webmaster Tools has nothing to do with the previous one.
That's it for now. I am sure that as Bing introduces more features and improves the data further, there will be tons of blog post talking about the tools and how to use specific features to work for you.