The higher your blog appears in search engine rankings, the easier it will be for readers to find you when they're searching for your topics. Search engine optimization (SEO) is a proven method for making blogs and websites more findable and increasing traffic to your site in the increasingly crowded blogosphere.
Improving your rankings with search engines is a long-term process, and many SEO strategies are complex and take time to implement. However, there are a few things you can do to immediately improve SEO on your blog.
These three quick tips will help you rise through the ranks.
Headlines: Sacrifice Some Flash in Favor of Search Terms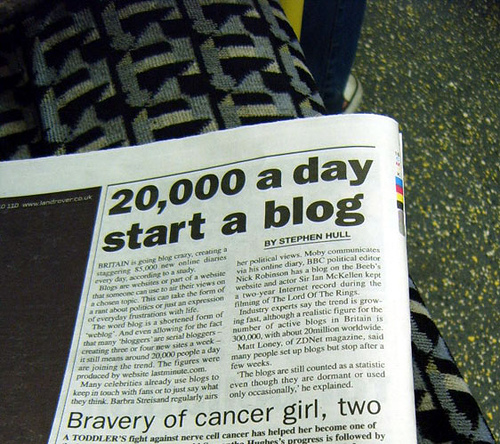 This post could have been titled "Fast & Dirty Tips for Boosting Your Blog to the Top." And while that headline might be cool and could make good click bait, the words themselves are missing something: popular search terms.
Headlines, subheadings, and page titles are weighted heavier than regular text by search engines. With the above headline, people searching for "easy blog tips" or "improving blog seo" will be more likely to come across this post, than they would if the flashy headline had been used.
That's not to say you shouldn't have click bait-worthy headlines for some of your posts. It's good to mix things up, with some attention-grabbing post titles and others that make use of your target keywords in natural ways.
Link to Your Own Content
Everyone knows that links strengthen search engine rankings. However, it's important to link to quality content and avoid link farms, questionable sites, and irrelevant connections. So when you need to expand on something you've mentioned in a post, why not direct readers to more of your content?
Tying your blog posts together not only gives your pages more search engine juice, it also helps your readers find more information on what interests them quickly, without leaving your site or having to search through your archives.
You can also add a "related posts" section at the end of each post to encourage further reading. If you have a WordPress blog, it's easy to do with some good related post plugins.
Enlist Your Readers to Improve Your SEO
This doesn't mean you should start asking your blog visitors to work on your site. Instead, it's a simple yet often overlooked way to spread inbound links—which are more weighted by search engines than outbound links—through social sharing buttons.
You don't even have to put in any additional marketing efforts for this one (though you can, if you're so inclined). Just add a few popular social sharing buttons at the end of each of your posts. Facebook, Twitter, and Google+ are good to include, and you might add a few more if your readers spend a lot of time on Pinterest or LinkedIn.
Some of your readers will choose to share your content, which will get you linked from their social media pages. You can usually get more shares simply by asking people to click on a share button if they enjoyed the post.
Take a few minutes to improve your blog's SEO with these easy-to-implement tips.
And here's a bonus checklist of the most important ranking factors, courtesy of SearchEngineLand.com.
Image courtesy of Annie Mole