SPAM, a word that I'm almost sure that everyone has already heard about. For the online web and "SEOers", it is most commonly associated with "actions" that are frowned upon by users and search engines. With the advent of Google's constant quest to improve search results, many websites have seen negative effects on their rankings, and consequently traffic to their websites. One of the first questions that webmasters or site owners ask themselves when such "effect" impacts a sites traffic is, why?
Obvious and straightforward question. Now, the answer to that question may not be as obvious or straightforward. A site that has been ranking well may be affected due to an algorithm update or due to manual actions taken by Google's web spam team.
Last week, Google launched a new feature on its webmaster tools called "manual actions viewer". This feature allows a webmaster to see if a particular site currently has a "manual spam action".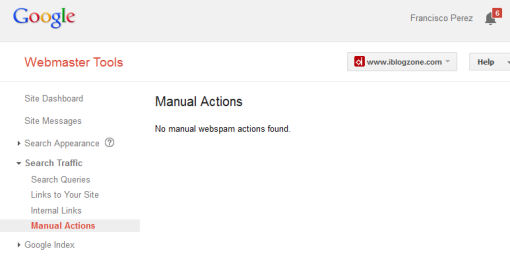 Along with the new feature, and to help those that received manual actions, Google created a seven video series explaining the reasons of the most common manual action notifications. Essentially, Matt Cutts and some of his colleagues runs through the following:
Pure spam
User-generated spam
Unnatural Links to site
Unnatural links from your site
Unnatural Links to site – that impacts links.
Hidden text and/or keyword stuffing
Thin content (content with little or no value)
So, if you have been affected by recent updates from Google, received a manual action message, unnatural links messages or simply just curious as to what actions "they" consider to be harmful to your site (so you can avoid doing it), then these videos will be of great interest to you. Matt and company provides some very helpful insights and examples, and addresses the all important issue of how to recover from penalties.
Pure Spam
Deadliest one (traditional back hat tactics – autogenerated gibberish, cloaking, scraping, throw away domains, etc..), specially if you are thinking of buying an expired domain, or a website with bad track record. Matt goes to the extent of saying "I wish you luck" on recovering..
User-Generated SPAM
Are you running a forum? Are you giving attention to it? How about your blogs? Look at your comments…
Unnatural Links To Site
Paid links and other bad stuff. What to do when requesting a link removal from offending sites? Also talks about the disavow tool…
Unnatural links from your site
Sites you are linking to. The easiest to deal with as you have total control. Matt mentions that "outbound links" are usually "link selling" (or any other form of compensation one may receive). Again, its all good to sell links or get compensated, but, and here's the big BUT.. Make sure it DOES NOT pass PageRank. Use the rel=nofollow attribute or…
Unnatural Links to site – that impacts links.
Matt mentions their primary purpose (guess what?). Talks about taking "targeted actions against your site" due to bad links coming from – SPAM guest books, excessive link exchanges, forum links, and more. Hmmm, I don't know about you, but there is a slight possibility that "Negative SEO" is somewhat included in here, and it could work. What do you think? Also, if you are using or thinking of using a "reputation management" firm, listen to what Matt says first.
Hidden text and/or keyword stuffing
Pretty much straightforward, but you may have some "hidden texts" and don't know about it. One way to avoid "hidden texts" for example (unless you are deliberately doing it) is to ensure your site is secured to protect yourself from hacks.
Thin content (content with little or no value)
Examples include, using doorways, thin affiliate links (using an affiliate feed – beware Amazon auto whatever users), syndication, scraping, mashups, article banks, etc.
And an added bonus. This is yet another of Matt's most recent video. Answers a question (or not) about making use of rel=nofollow on widgets, infographics, etc. After watching it, do let me know what you conclusions you arrived.
That's it! I hope this helps.
image credit: potenture.com