Whether you are a blogger for a company or just for yourself, you want as many people as possible to enjoy your content and benefit from your words of wisdom. However, with so many other bloggers out there in every niche, it can be difficult to stand out from the crowd. You may have some great content already on your site, but if you don't take the time to promote it correctly through social media channels, you could be missing out on capturing valuable traffic.
Social media can be very useful when it comes to increasing your blog traffic (and increase sales), but simply posting a link to your blog article each day is not enough to drive your blog traffic higher. As a result, there are a few tips to get you started when it comes to increasing your blog traffic through social media platforms.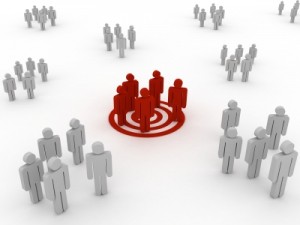 Target the Right Audience – Depending on your blog and niche, you may need to target different social media platforms to drive traffic to your blog. Most big brands will aim to have a presence on all of the major social networking sites, however, this is not always cost effective and it can be time consuming for a one-man-band. As a result, successful bloggers aim to target the right audience on the right platform. By hunting down where people within their niche like to congregate, they can focus on building a strong community on a single social network. Think about the age, gender and possible professions of your potential readers. This will help you to figure out what and when to post on social networking sites, helping you reach the maximum amount of people with minimal effort.
Create Linkable Content – Linkable content, or linkbait, is a great startegy when it comes to driving traffic to your blog. High quality content can get you noticed on social media platforms and when people like something, they tend to share it with their friends who have similar interests. This helps extend your reach as a blogger. Post your blogs with a link back to your site to encourage followers and social media users to share it themselves or link to it from their own blog.
See also: 12 Things You Should Do After Writing A Blog Post [infographic]
When someone links to your blog from a high quality and relevant site within your niche, you are sure to receive some quality traffic from their site direct to your blog. Consequently, linkable content needs to be interesting and worth sharing within your niche. This can take many forms from slide presentations, infographics, images, articles to videos and interactive content on your site. Whatever it is, make your content engaging, useful, entertaining, actionable and educational when you can in order to increase the possibility your followers will repost, share and link to it. Don't forget to use make use of "social sharing" plugins, widgets, etc., to make it easy for your audience to share your content.
Influence the Influencers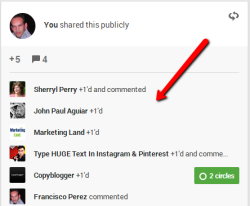 When it comes to making the most of your social media accounts, it is important to spend the time finding and connecting with influencers within your industry or niche. They are likely to be highly influential when it comes to recommending something. If they like what they see on your blog, one tweet, +1 or post could be all it takes for thousands of their followers to check out what you have. The trouble is that it is notoriously difficult to influence the influencers who you do not already know. Getting them to even retweet a post of yours or give it a +1 can be a challenge when thousands of other bloggers just like you are attempting the same thing and big brands are probably paying them to give their opinion on a latest product.
As a result, you need to have something significant to bring to the conversation. Make it personal and make it count. Find out what their passions are and what really gets them talking. It may take months before you have them reply directly to you but once they do, you have already laid the groundwork for when you want to ask them what they think of your latest post. You could even make it about them. Stroke their egos and who knows, your blog could offer something back to them in the future.
Author Bio: Kira works for The WebMarketing Group, an internet marketing company specialising in social media optimisation and cutting edge SEO practices. To find out more about how your blog can benefit from SMO and specialist search strategies, you can find her on Twitter @webmktinggroup.