When I started thinking about writing an article for this contest in regards to traffic generation, I thought, "man…what else can we say about it already?!"
We have read article after article about how to drive traffic to our blogs and websites. The standards are always blog commenting, linking to others, forums, social media involvement, guest posting…and lions and tigers and bears!
I wanted to bring something a little different to the table and outside the box so to speak. And here's the thing…what I did was outside the box for me, but maybe you have done this already. If so, kudos to you. But I found 3 things in the last two weeks that have driven fresh, new, targeted traffic to my own blog.
Softball
But first, a story. Yes, I know you all love stories.

When I was in high school, I played softball. I actually played in grade school up through college. But back to high school… sophomore year, my team went through some growing pains. A new coach and new philosophies.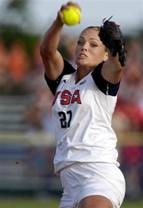 What we as a team did was basically resist the changes. Look, every coach has the same mission…to win games. It's how to get there that each coach is different. So, after some humiliating losses, we realized collectively as a team, this guy might just know what he's talking about. And what he is talking about is getting back to basics.
No matter what level you are at, the basics are never far behind. You can't turn pro if you don't know how to break up a simple double play at second. The same goes for your blog or online business. There are times when going back to basics will propel you further than you ever thought possible. We try so hard to re invent the wheel, that we forget the wheel works just fine the way it is. We just need to grease it every now and again to get it moving.
Traffic generation tactics are the basics. We can always expand the basics to make it work for us and give a new twist. So while I was racking my brain to come up with some ingenious strategy to bring to you, I realized going back to the tried and true methods would help me….if I could give it my own twist.
Google Real-time Search
So, first things first…run for the Google love. As I began playing around with Google search, I found Google Real-time search. I wrote a guest post about it for ComLuv which will give you more in depth information, but here is what I can tell you. If you are looking for the most up to the second results, real-time search is it.
If you type in real-time, "help with blog traffic," you will be served up people right then and there looking for help with getting blog traffic. What do you do with that? Go to them!! Go help them…give them your words of wisdom and get yourself a new reader, hence drive this targeted traffic to your site. Read how it helped me more here:
● Find Blog Traffic In Real-time: Google Style
Bing Search
Then, I decided to try and expand on the basic search engine traffic strategy. I then went to Bing. WOW is all I can say about this. Let me try and explain this as easily as possible. Say you are in the dog lover niche and are looking for blogs to comment on. So, you go to Google (as close to 90% of people do) and type in "dog lovers."
Google will return you their most relevant results. Well guess what, so will Bing. AND ALL SEARCH RESULTS ARE NOT EQUAL. Sure, there are a few sites that are the same…but in general, Bing will return results to you that are buried deep on Google SERPS….like pages 10 and 11 or more. It's a known fact that most people don't search much beyond page 2 of results.
Are you seeing the potential here? You are going to find blogs that are fresh blood visitors to your own blog. These are sites that are not being bombarded by people using Google for all their search results. And when we search the same keywords, we tend to come upon the same sites over and over. I did this for the term "traffic generation" and I found blogs that were amazing, but were virtually untapped sources of traffic for me.
I only tested this for a week, but out of using this strategy, I gained 4 new opt ins and 15 RSS subscribers. All from leaving comments on these blogs I had never heard of or seen before. Now, will it drive 1000′s of visitors a day? Maybe eventually, but more importantly, it drove laser focused, targeted traffic to me. Boo Yah! That is and should be, your ultimate traffic goal….conversion.
Try it for yourself, type your keywords in Bing and Google and analyze the results. You will see some similarities, but you are going to find new places to go, I guarantee it. Go and make readers out of these people!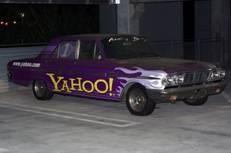 Y! Traffic
And finally…I know you are thinking, thank God, she is about to shut up. This one is simple as well and one I just tried a few days ago. However, in 3 days, I picked up 3 opt ins from this, so I'm okay with that, because I know it works and I can grow that by continuing to implement this strategy.
If you go to Y! Contributor Network, formerly Associated Content, you can search keywords as well. Search "blog traffic" and a ton of articles are returned to you. Then, you can filter the results by publication date. Filter them so that you are returned the most recent articles from 2010 and 2011.
Now, you can comment on these articles AND leave your blog link as well. Most articles will have the author's own blog linked and you can then go off and visit and comment there. I am sure this works with Ezine as well, but for me, I wanted to go to places not so saturated (my opinion is all.)
The Bottom Line
I think I have rambled on long enough. My hope with this article is that while you try to think outside the box, keep the basics in mind. Try to expand on what others have already succeeded with and you will find new traffic generation methods. There is no need to make this process so difficult on yourself.
Your turn…..did you search Google and Bing? What did you find?
Appreciate so much if you share this with your readers!
This article is part of the Traffic Generation Blogging Contest, please add a comment and share it to support the author.