Hi everyone, hope you all had a great and productive week! As we fast approach 2015, the year end wrap ups, top of the year stuff has already begun. Bing lead last week with their Top Searches of 2014. This week many "others" did the same, some of the most noteworthy being the Top downloaded Apps on Google Play for 2014 and Twitter´s Moments of 2014.
Top Android Downloaded Apps 2014
On Google Play, you will see the top downloaded content for a number of categories. On social, Facebook was the most downloaded social app in 2014, with Candy Crush Saga leading the Game category and interestingly, Flipagram on Photography.
Here´s a partial capture of the infographic published on the official android blog (click on the link above for the full infographic).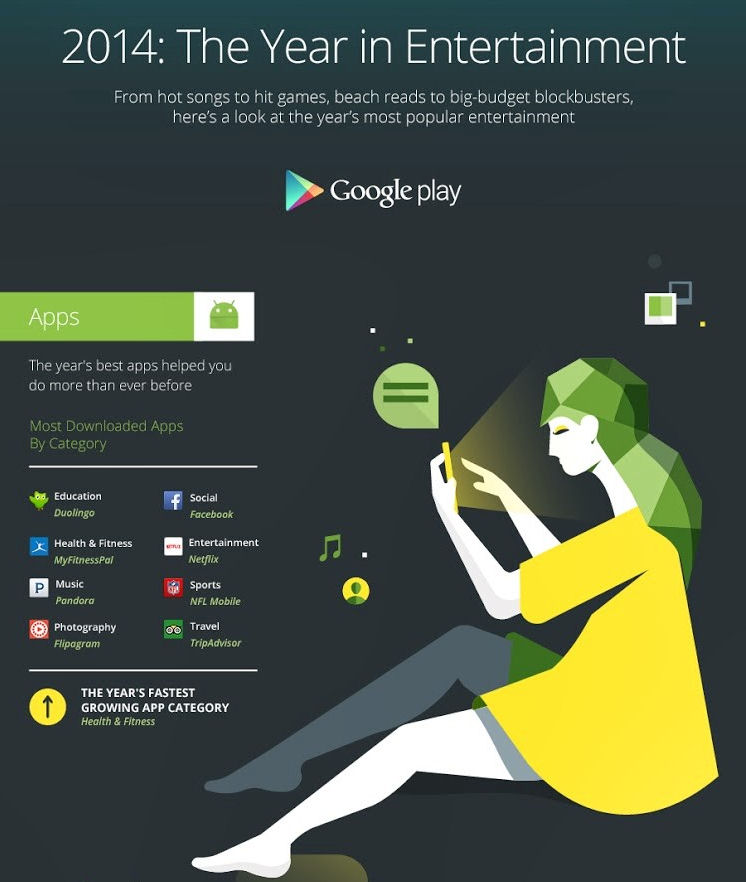 Twitter Moments 2014
Says Twitter in the official launch of their All Moments 2014…
Explore the moments that made this year memorable. From single Tweets that captured our imagination to hashtags that sparked global conversations, if it happened in 2014, it happened on Twitter.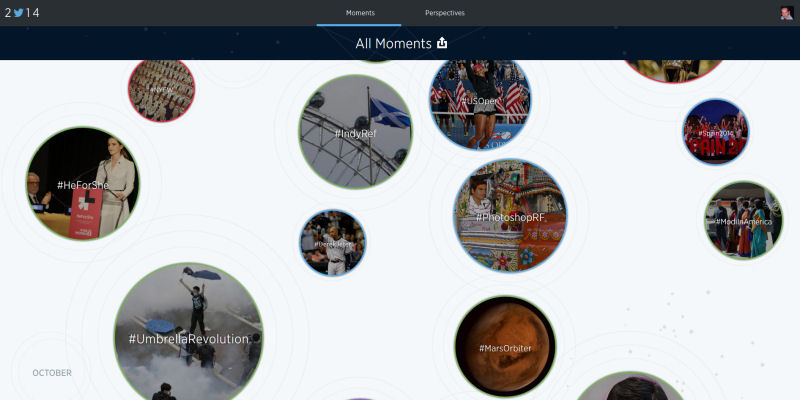 From there you can also see the previous years of Twitter Moments.
Micro Data & Schema.org: Rich Snippets: Everything You Need to Know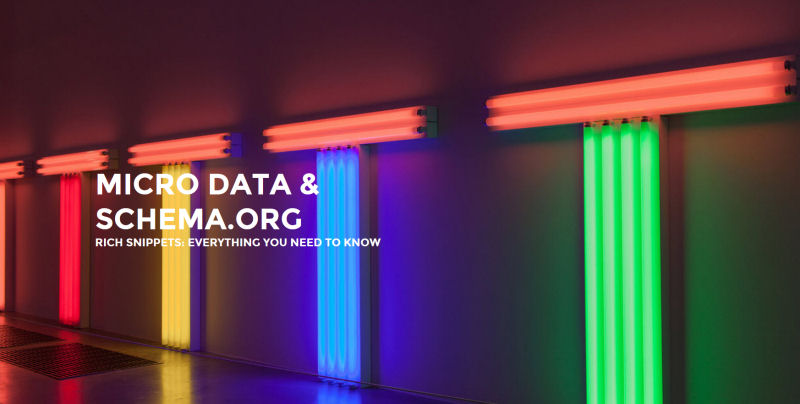 If you are looking to understand and implement markups on your site and don´t know where to start, this guide will (hopefully) provide you with a quick and easy way of understanding and generating different types of rich snippets for your website, using a combination of Micro Data and Schema.org. Good place to begin. Kudos for the guys at builtvisible.com.
How to Avoid the Unrealistic Expectations SEOs Often Create
If you provide SEO services, one of the things that you should know by now is that you never make any promise to your clients about ranking results that may or may not happen. With all the changes that SEO has gone through the past years, it is even worst to create unrealistic expectations. With that said, you need to think differently about how to pitch your work to others. In this whiteboard Friday video, Rand explains how to set expectations that will lead to excitement without the subsequent let-down.
And as usual, in no particular order:
Content Creation & Marketing/SEO and Search
Five SEO tactics to revive your web pages
Social/Small Business Bites
The Top 14 Social Media Metrics Tracked by Marketers
More from around the web …
That's it! Enjoy and have a great weekend!