How to make extra money with Google
Earlier this month, I got engaged with a conversation on Twitter from a friend that asked me if I can write some "stuff" regarding my best performers, as far as making money online is concerned. If you noticed, only on very rare occasions that I will show you "numbers" as it is really not my thing. While I do realize that it might provide more confidence when making suggestions to users, on the other hand, certain business models sometimes works for one and not for the other. In lieu of that, my main objective about this matter is to provide you with information and actionable steps you can take to make things happen. I do hope that by sharing my experiences with you, you can pick up a few things to work on.
Anyway, that suggestion did spark a good idea for letting people know what works for me and with that said, I will probably be writing more specific posts about it. Today, I will start with Google AdSense.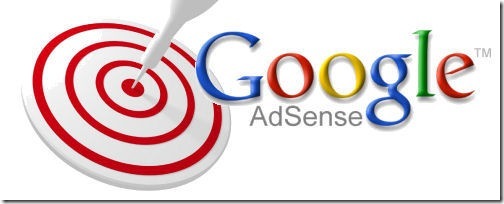 How To Make Money With Google AdSense
AdSense, which requires no major introduction, in my opinion is just like blogging, you need patience and take action on several things for it to work for you. I have seen countless people saying that they don't make money with it, they only get cents per click, no such thing as high paying keywords, and after a whole year running it, they still are waiting for that first check to come in.
Well, let me tell you a bit about my experience. I started running AdSense exactly like that, nothing, and probably took me some 6 months to get that first check from Google. Got impatient and started to slap "AdSense" ads all over the place and still nothing. Created MFA sites (Made For AdSense) and although it helped, still not good enough. At a certain point I started to think that it was a waste of time, and virtual real estate spaces, you know, occupying spaces where I probably can put something else. And it goes on. Until…
I started to apply some things, here and there, to try and improve my AdSense earnings. After taking a series of actions (things that go way beyond just copying and pasting codes), I finally arrived in the position where not only do I get paid monthly, but also became one of my top performers. Following below are some steps you can take to get that desired monthly check from this program. Note that I am saying "monthly" checks and not cents that will take you forever to get paid.
Actions You Can Take To Improve Your Google AdSense Earnings
Before I begin, I would like to inform you that most likely, I will be pointing you towards posts that I have already written about AdSense in the past. I don't see any reason why I should repeat them here. I will however guide you through them, as they are there, waiting to be read, lol.
Start here:
AdSense Checklist – Make sure that you are covering every aspect about the "basics" of AdSense". If you think you are over that, just skip this step. Otherwise, running through the AdSense Checklist is a good start.
AdSense Webinars – A series of free live online webinars are available for you, compliments of the Google AdSense team. These webinars focuses on several topics, such as, AdSense for Search, important technical tips, best practices for optimizing ad placements, formats and colors on your site, placement targeting, using custom channels, etc. If this is new to you, here, I provide more info about Google's AdSense Webinars. It is free!
Specifics:
Traffic – This is not to discourage you at all, but, I want to be realistic and tell you right now that traffic is one of the major factors you need to work on to improve your AdSense earnings. Unless you find those keywords that pay $3 per click or higher, having some few clicks would probably be OK. Nonetheless, trust me, if you don't have enough traffic, specially organic, you will go nowhere with AdSense. Want to know how to improve traffic on your site? Here are tons of traffic generation strategies you can apply, provided by several bloggers, with proven experience about the subject matter. You may also want to work on your SEO practices.
Ad Placements – Ohh, the never ending, put here, and put there. Blend the colors and all that stuff. Yeah, this is all important, but you should know that all websites have different structures and layouts. Your users behavior while on your site can, and is, different from that of mine, for example. The best way to see how your visitors move around your site is to look at your own "heat map".
Google has recently given us yet another tool called in-page analytics. This tool gives you a pretty good idea how and where you can display your ads (also good for other type of ads). Ultimately, there is no magic formula for ad placements, although I am still in favor or them not being intrusive for your readers. Test them in various places and see which ones works best for you. One "trick" that works well for me is to display ads on all of my high traffic pages.
In addition, this is the reason why it is important to understand, why you should not neglect the next topic, custom channels.
Custom Channels – Simply put, custom channels are "labels" that you give each of your AdSense units, so that you can easily track how each of them are performing. When someone clicks on your AdSense ad, you would want to know which of them have been clicked. This gives you a good indication as to which "units" perform better and where. Using custom channels are a must, and you can find everything you need to know about them on, How To Use AdSense Channels. Good stuff here, which includes video tutorials, and a very important step which you might or might not be doing. This leads us to the next step, Placement Targeting..
Placement Targeting – Placement targeting is an AdWords feature used by an advertiser to choose a specific ad placement for their ads to appear. They can target your website or blog specifically for certain placements, should this match their criteria for topics, themes, etc. What you probably don't know is that placement targeting also makes your content available to Google's internal sales teams. This sales team work very closely with many advertisers and generally help them to look and target a certain audience or type of content. When setting up your custom channels, you are provided with the option to make that channel targetable. If you choose that option, you can provide a lot of "compelling" reasons why advertisers should give preference to your site.
Category Filtering – Category filtering allows you to block ads that fall into specific categories. These categories can be dating, religion, politics, etc. Regardless of how ads are targeted, they will be filtered if they are within one of the categories you have selected. This is an option you should be using to avoid "certain" type of ads to be displayed within your site. The more you filter categories, the more relevant your ads will be. I am sure you have seen ads displayed in your site that has nothing to do with your chosen topic or niche.
[alert]Be careful when using this option if you run AdSense on multiple sites with multiple topics. A created filter works as a global setting and you don't want to filter categories that are relevant to you. Bummer, but this is how it works (for now at least).[/alert]
Units/Other Options – As you know, there are many type of AdSense formats. What is the best format that you should use? Can't tell you exactly, but 120X600 (for sidebar) and 728X90 (for header and footer) are the ones I recommend most. In-post, 300X250 and 468X60, work better. Anyway, as I said, keep on testing and monitor your channels.
Other options include, CSE (Custom Search Engine), RSS feeds, etc. While I do have AdSense for feeds, I must admit that it does not convert at all. CSE on the other hand has been good, specially on other niche sites that I have. In my opinion, I don't see why you should not be using it. It is better than the "standard" search box you may have, and you can customize your AdSense search box in so many ways you probably do not even know about.
Google Keyword Tool – High paying keywords – Do they exists? Yes they do, and it is not "meso…." whatever, that has been there for like a decade. Recently, a list of the Top 20 Most Expensive Keywords in Google AdWords advertising has been released. Head over there and try to guess which ones they are. Just remember that it is equally important that you are choosing the right topic or keyword to target for.
In addition, this article, although written for domain investment purposes, should give you an idea on how to find those high CPC keywords.
Also, for the sake of giving you an example, some days ago, here on my blog, I got clicks that ranged between $1,3 to $13,01. Yes, that is one click only… and as you can see, they exist… Sadly, I don't know what exact "ads" generated those clicks, something that will remain a mystery to us all.

NOTE: Before I forget, I want you to know that my best AdSense performer is not here on iBlogzone. It is on a niche site where although the clicks I get are less in value, are compensated with higher CTR. The key is to find a topic that people are searching for to buy, and not to get informed or learn about something. I will cover this on a next blog post.
Integrate with Google Affiliate Network – While this is not directly related to Google AdSense, you might want to read about Google's Affiliate Network (GAF) and give it a go. Why? Because all earnings that you make on GAF gets integrated to your Google AdSense Account. This way, you are able to reach that payment threshold much quicker. Nothing to loose.
Should You Start Or Continue Using Google AdSense?
This is really up to you, although I don't see any reason why not, should you wish to give Google AdSense a go or another try. I continue to recommend the program and if you take action on what you were informed about here today, you should see some improvements in your earnings. There are many other valuable resources out there for sure (Lisa's 2createawebiste is one them), and it is most likely that I have covered enough here to get you going. I would speculate that you have here a ratio of 40/10/50 to make things happen. That is 40% of information here, 10% that I might have missed out and 50% which is all about you, taking action.
That's it! How about you? What experience do you have making money with Google AdSense?