By now, you may have already heard about Google+ for sure. Since its official launch, the project has a reported 20 million plus users and counting. One of the things that has been circling around the sphere is about their much awaited Google+ profiles for businesses. There has been many reports saying that this feature will "soon" be available. But until then…
Meanwhile, FaceBook, the reigning "king" of the social web recently launched "FaceBook For Business". Although it appears to be a "new" thing, it is really nothing but a full blown "guide" to help you grow your business using FaceBook's marketing tools. I found out about this via SMedio and being a topic that is highly interesting, I figured that it would be nice if you knew about it too, that is, if you don't know about it already. With all the buzz about Google killing Facebook, Twitter vs Google Plus, etc.., one should not rule out the power of FaceBook and its reported 750 million users.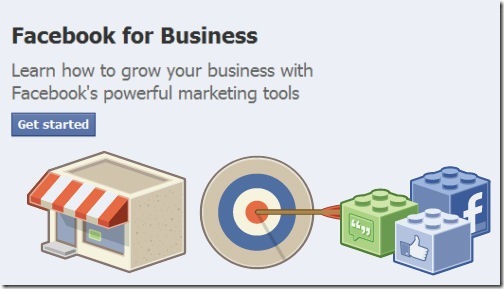 What Is FaceBook For Business?
As I mentioned above, Facebook for Business is essentially a full blown guide for business users to learn how to use FaceBook's marketing tools to their advantage. Despite all of the features and tools being presented already exists, the fact of the matter is that many users still don't know how to use them properly. I particularly am guilty of not knowing how FaceBook works that well, as I always found their tools to be quite complicated to use for business purposes. Then again, it could be me, just being lazy to find out more.
Anyway, the interesting part about the uses of FaceBook for business, is that it is neatly packed in such a way that you are given step-by-step instructions on how to set up pages, create ads, using custom plugins and apps, etc.. I know that you may find all this information around the web, but looking it from their angle certainly helps a bit more.
What Is In FaceBook For Business?
After hitting the "get started" button, you will immediately be sent to a page where it shows you how FaceBook works. You will learn how to create a page, engage your community and ultimately get the word out. Digging in deeper, here is what you can expect to find.

Building Your Presence With Pages:
Setting up your page
Creating a page strategy
Building Your Community
etc..
You will find pdf guides about, pages optimization, insights, and more.

Promoting your Business With FaceBook Ads
Identify your goal
Targeting the right audience
Designing an engaging ad
Managing your budget
etc..
Available pdf guides include – Ads optimization guide, Ads manager upgrade guide, and more

Enhancing Your Business With FaceBook Platform
Facebook Platform provides many simple ways for creating and integrating your appswith features such as News Feed, Notifications, etc. Integrating your apps with Facebook allows you to, among other things:
Publish directly to people's News Feeds
Make it easy for people to share your content with friends
Be used on a Facebook Page as a custom tab
There you have it. Whether you want to create or improve your existing business pages, ads, etc., Facebook For Business tutorials will help you get there. Its all about building and establishing your brand.
What do you think about this move from Facebook? If you were not a Facebook fan before, will you use it more actively now, after going through this guide, or will you just sit and wait for Google+ business profiles to be available? I think I'll use them both :).