Creating a brand identity requires a lot of things. Asked about where to start when creating a brand, I would definitely start with a brand logo. Now, you may agree or disagree with me, but in my opinion it is definitely an important item on the menu of designing your brand identity.
Obviosly before anything else, you should already have a pretty good understanding of "who you are". While designing your brand identity is extremely important, your mission, vision and values are all part of the big picture when marketing and connecting your brand to your customers.
With that said, designing your brand identity or logo for short, is first and foremost something you have to worry about as it the visual aspect of your identity. While logos solely can not make a brand, it helps very much in buidling a visual recognition of you.
How To Create Your Logo?
There are many ways you can create your logo. You can go through the expensive route of hiring a logo designer or use your creativity and build it yourself. Creating a logo can be easy and fun, or complicated and boring. I rather it be easy and fun than the latter.
So, if you are looking to create your own logo, consider using Wix's logo maker. It is Wix's first leap into the Logo Design market, a new product aimed exactly to help business owners who don't want to spend a fortune on a designer, but rather create a brand new and unique logo for their business with a minimal cost. What's cool about Wix's logo maker is that creating it is totally free and you only pay for the logo if you have decided to keep the design and download the high-resolution files for you to keep.
Wix's Logo Maker features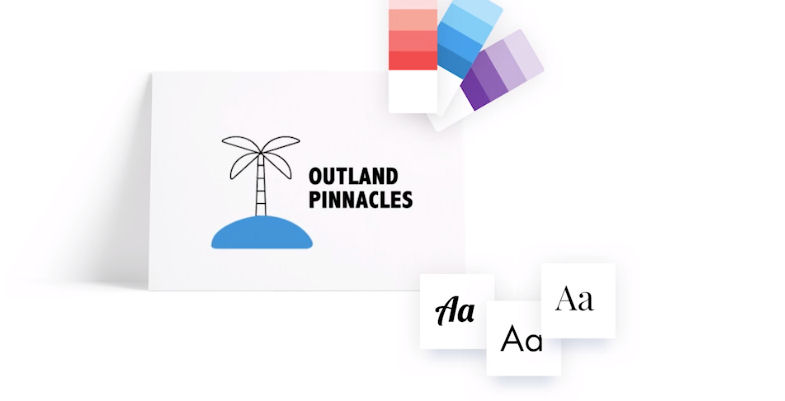 Easy to use user interface – intuitive. Wix's logo maker runs you through a step-by-step process*
Make a professional looking logo for free
100% Customizable – Change the fonts, colors, etc..
(*)
Enter the name of your business or organization.
Describe what you do so we can create a logo design that's right for you.
Submit your answers to create a free logo online with our logo maker.
Customize your logo design so it looks exactly the way you want.
and your done…
How Does The Logo Maker Work?
First, head over to Wix's logo maker and hit the button "Start Now". Enter your login info or register, in case you are new to Wix.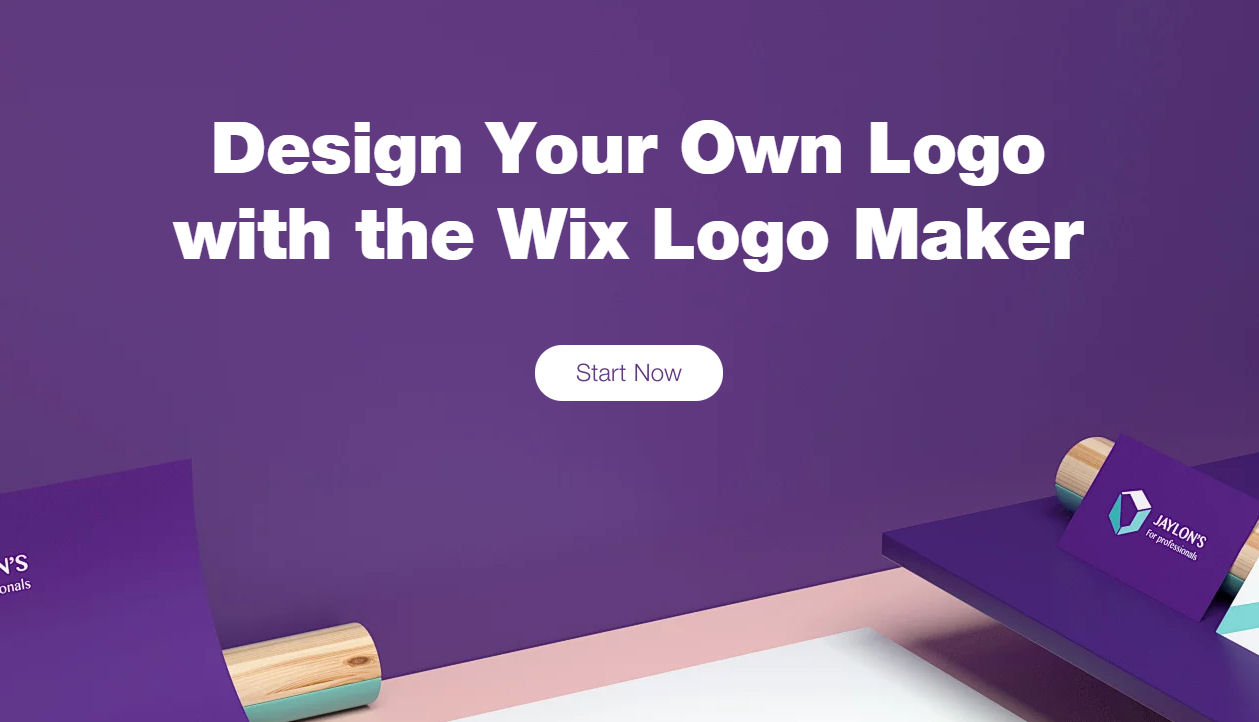 Start Designing Your Logo
1) Add the name of your business (or brand) and also a tagline if you want. Hit "Let's Go" for the next step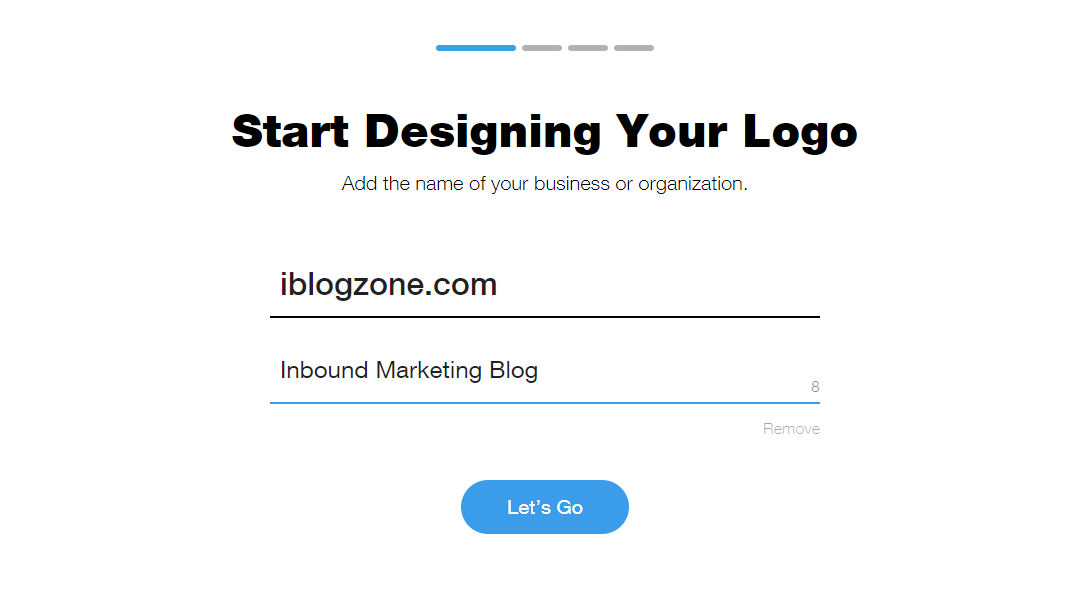 2) Answer the question about "what's your logo for". Here you can choose the best options for you. In my example I am choosing "Marketing Blog". Then hit "Next"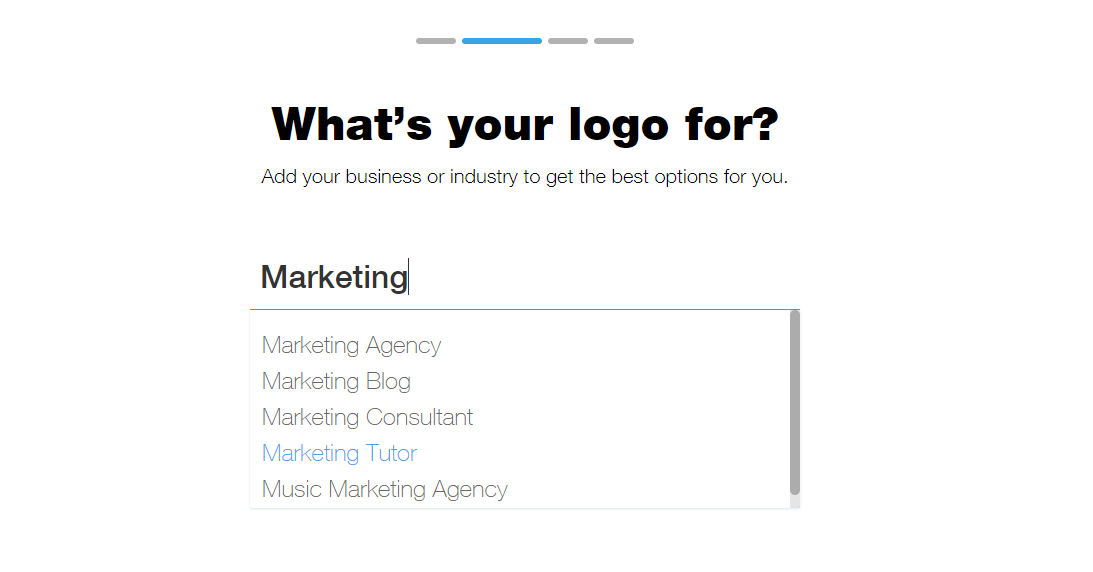 3) Next, pick the ones that best describes you or your brand. Choose as many as you see fit. Then hit "Next"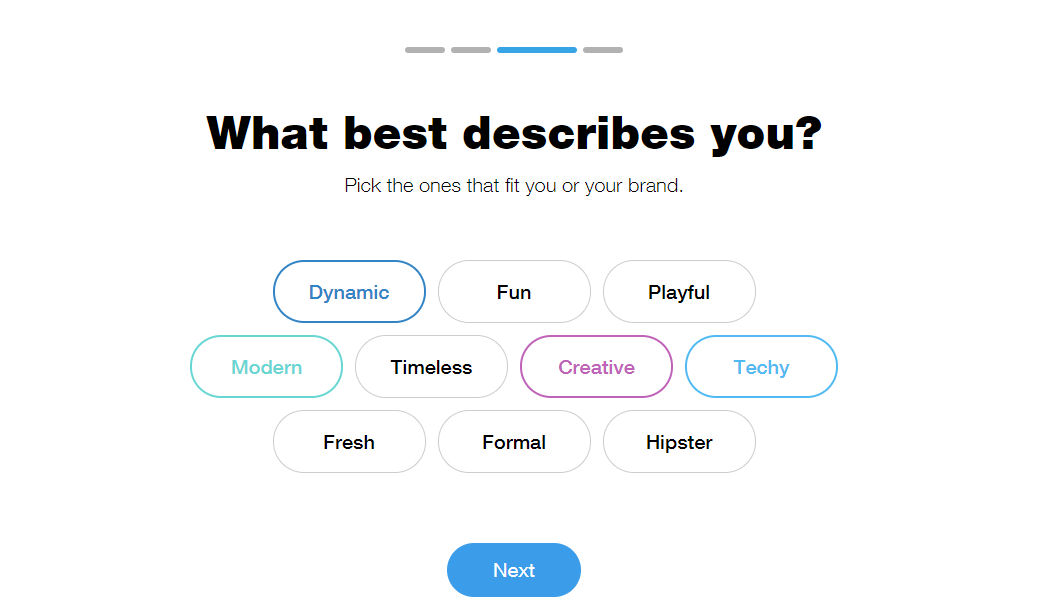 4) At this stage, answer some question to help the logo maker understand and get to know your style better. Simply hit "dislike" or "like" and move on to the next. You will be given five choices to like or dislike. Once you are finished the logo maker start "thinking" and …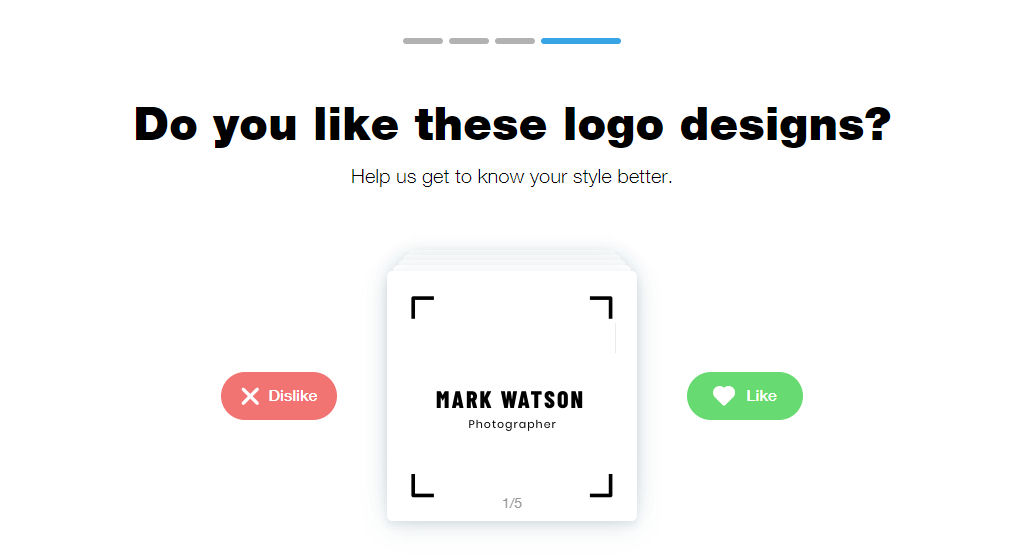 5) You are presented with some options to start with. Don't worry, from here you can customize the logo.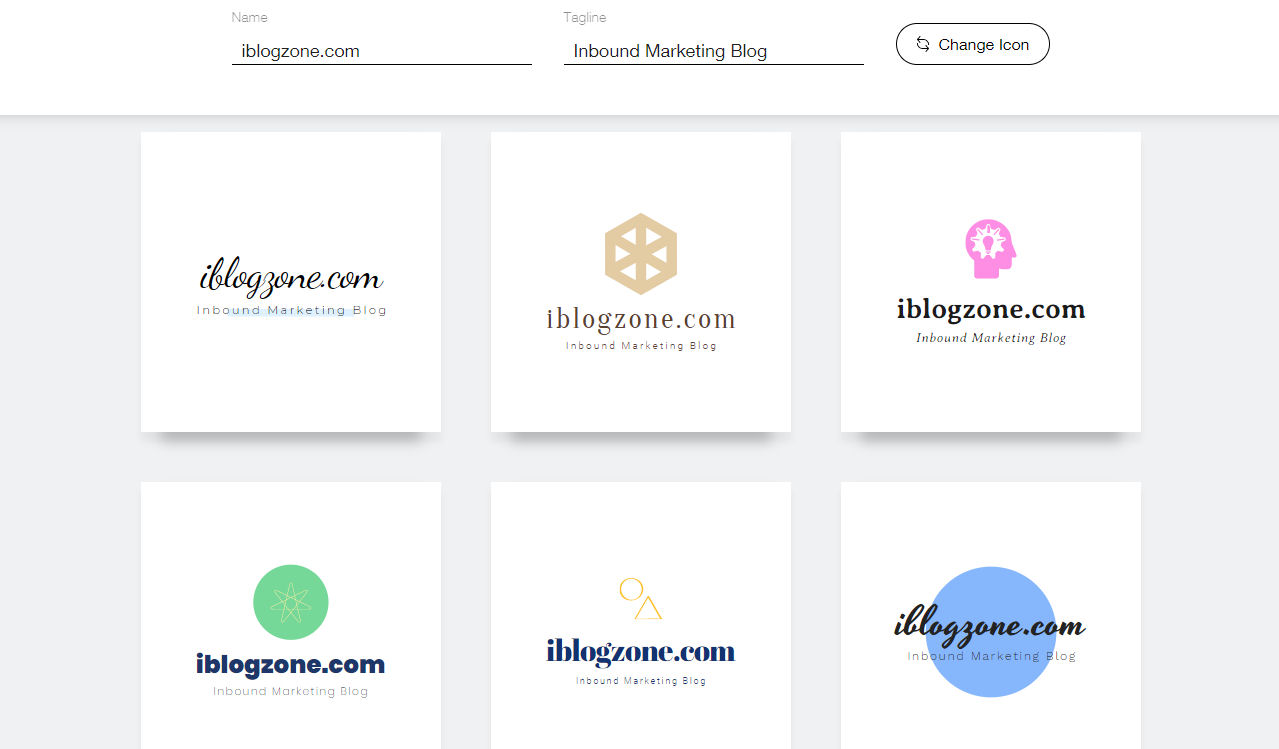 6) If you don't like the icon, click on the "change icon" above and search for whatever you like. Type in a keyword. As an example I am looking for a Scorpion Image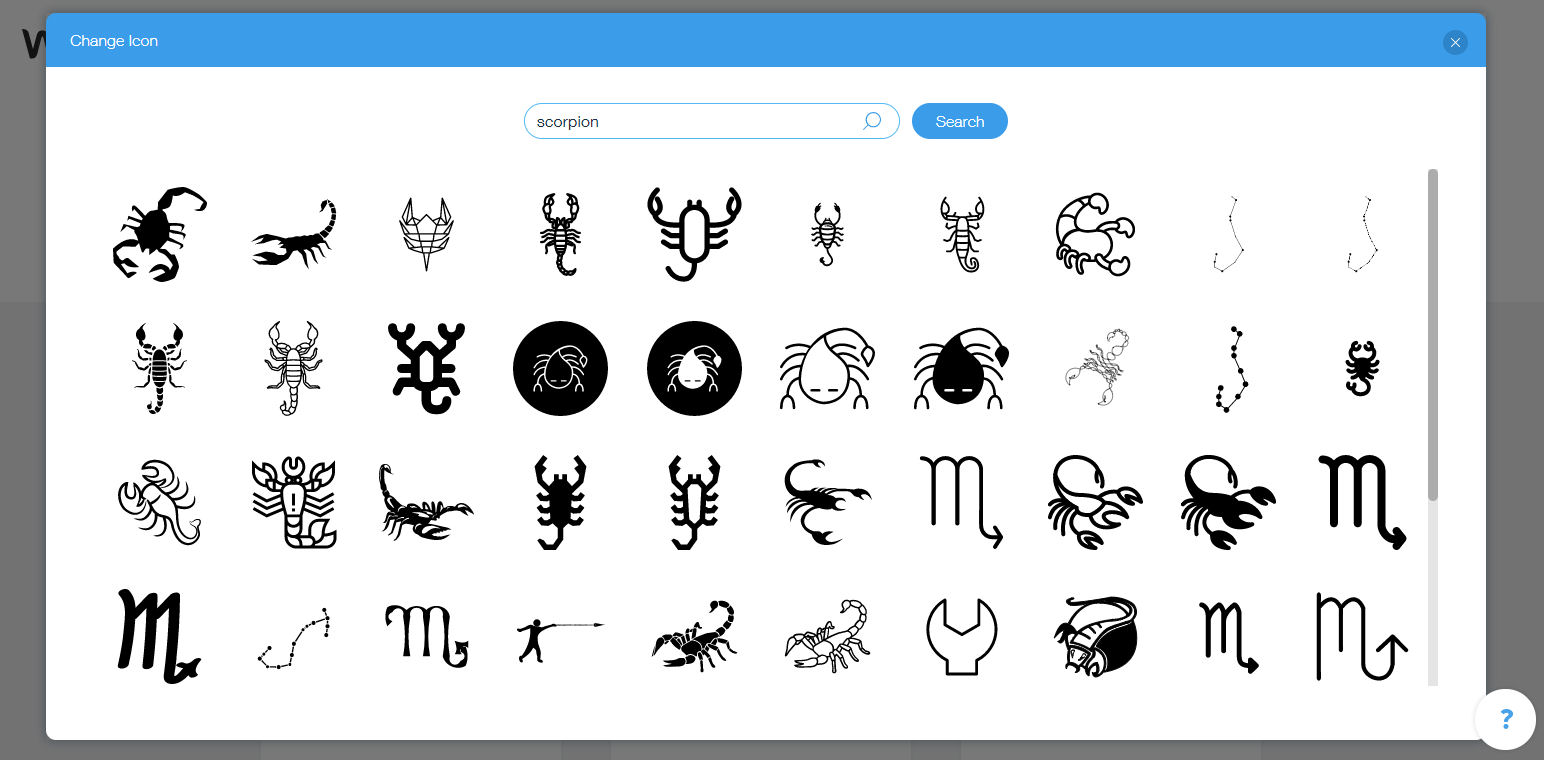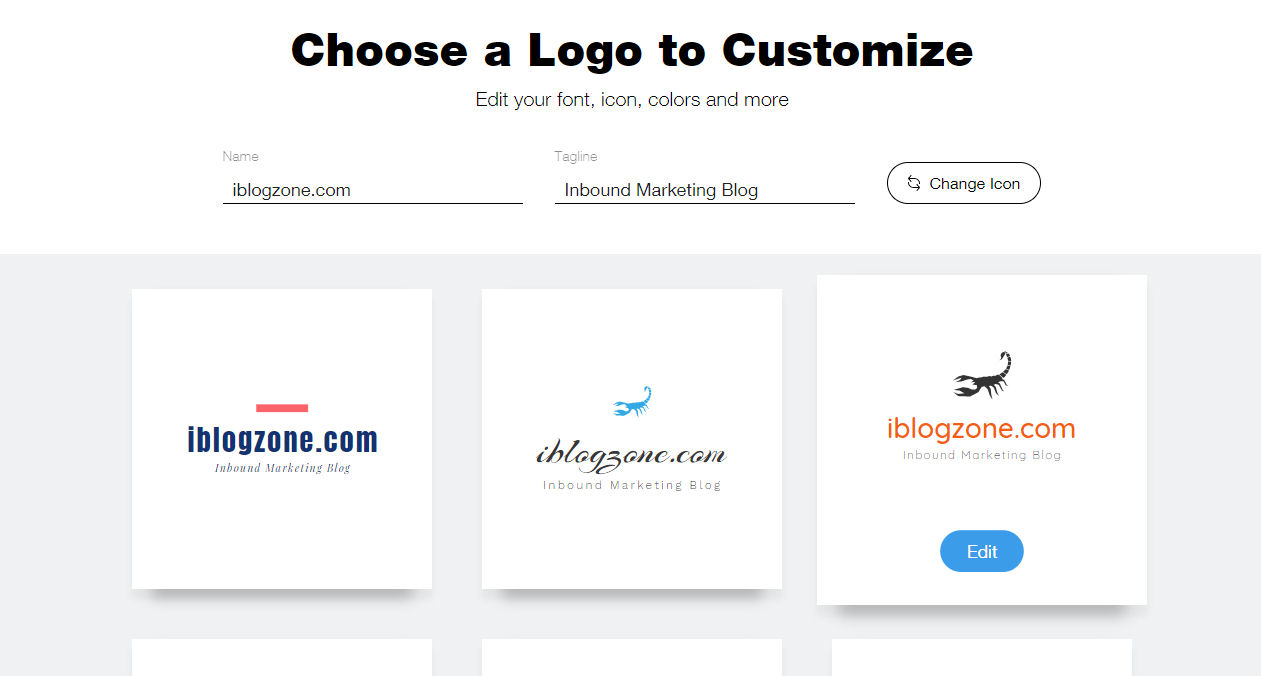 7) Click on the edit button and change the appearance, alingment, shape, font type, size of your icon, color and opacity, etc. The possibilities are really a lot.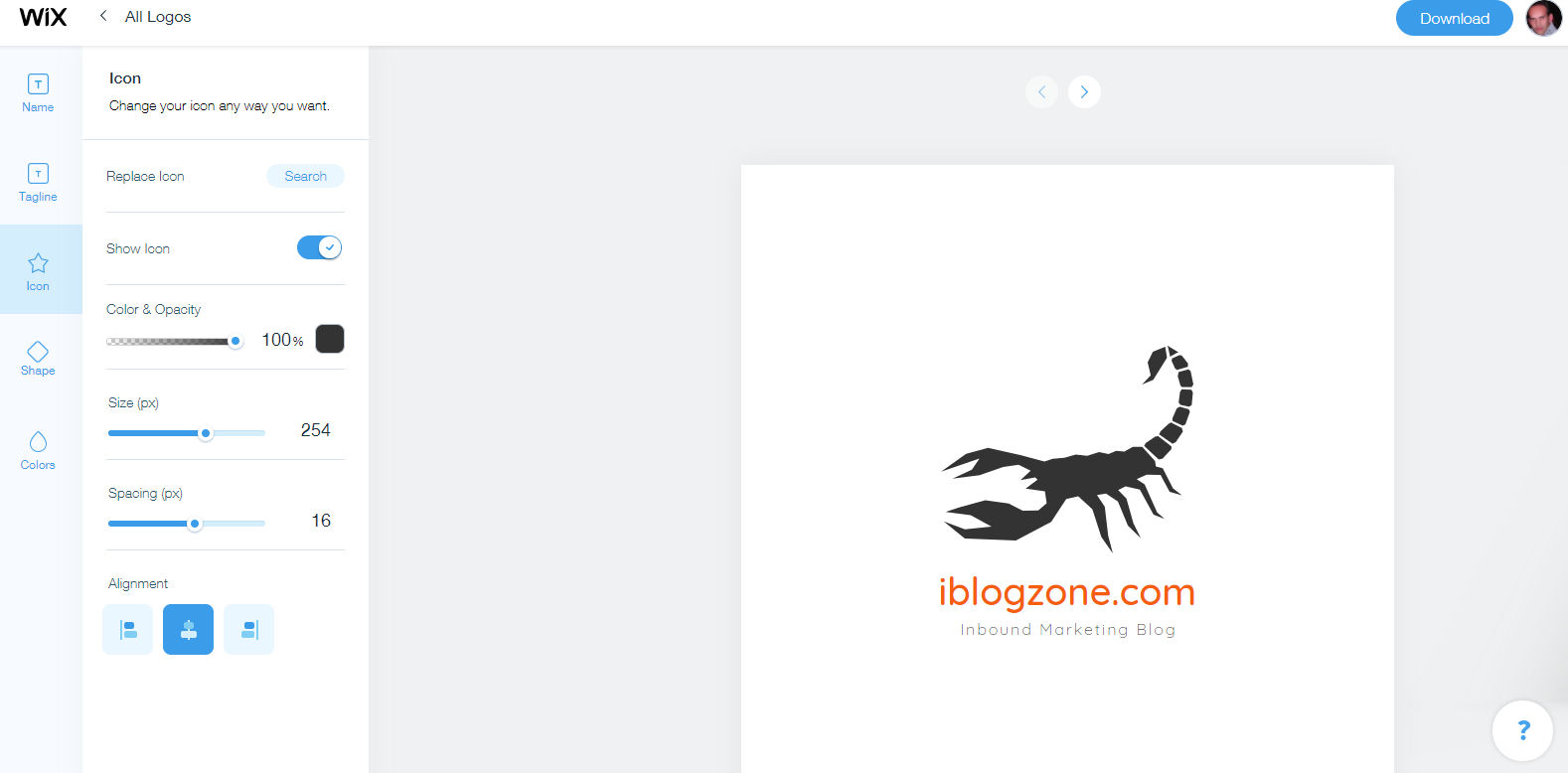 8) Once you are done with your editing, you can click on the "right" and "left" arrows (located above the logo) to see how it will look like on a business card, a paper bag, etc…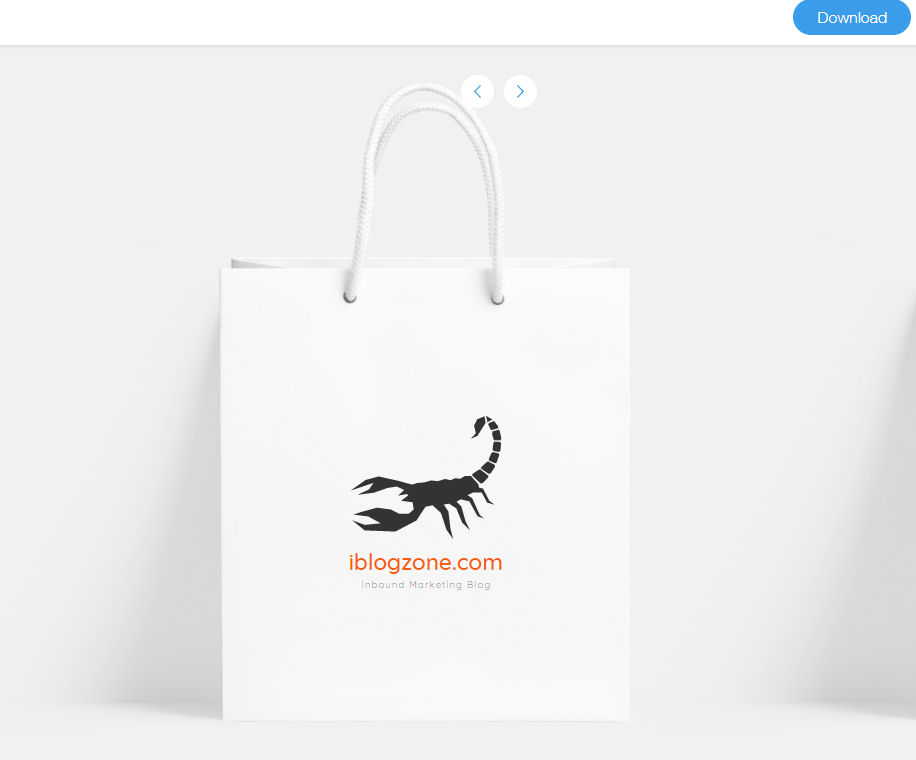 And if you like what you see and you feel that you have found your visual identity, hit the download button to see all the options you have to get your high resolution files. Depending on the option you choose, you can also get a Social Media kit, a Brand guide, Vector files, and more.
Convinced? Still have some questions? There's a quick FAQ on the download area that answers most common questions.
So what's next? If you already have your own website, go ahead and show off your new logo. In case you are just starting to create you own website and don't know where to start, here's a treat for you. Use WIX's website builder for free. Don't know how it works? Here's all you need to know about WIX's free website builder.
That's it! Enjoy and have fun creating your logo. If you do create one, let me know so I can see it.