OK. I get it. Many of you may probably already have a website. Nonetheless there maybe some reasons why you may still entertain the idea of continuing on reading this article, despite having one already 🙂
Do you fit in any of the category below?
Your website may not look exactly like you want it to be.
Your website probably needs upgrading.
You want one but think it is very expensive to create one
You don't have one because you think it is too technical
or simply put, and this is beyond my comprehension, you just think you don't need one.
If any of the above fits you, then read on.
Does Your Business Need A Website?
There is only one answer to this question and IMHO, it's an astounding YES. No discussion here. I really can't think of any reason why any business, would not have its own online presence. Having an online presence is crucial for any business. Having your own website is not just about eCommerce or having to sell something in particular. There are business people who think they don't need one because their business model is, say, door to door sales or having a physical store. Wow, are they dead wrong. A website is a virtual billboard, business card, etc. You can do many things with it.
Here are some few examples:
1) Talk about your products or services
2) Provide convincing important information about your company, your mission, etc.
3) Use it as a means of communication with your clients
4) Use it to attract potential clients
and many more..
Anyway, If you can think of any reason why your business does not require a website, let's discuss that in the comment section below. And for those that still don't know if your business needs one, here's an article that could convince you a bit more.
How To Start A Blog And Does Your Business Need One?
Now that we got that issue about whether or not you or your business needs a website, lets jump into the topic at hand.
Free Website Builder
Creating a website, depending on some certain circumstances is not as easy as it seems. While this is true some time ago, today it is possible to create a website from scratch and quite easily. Obviously, you need the right tool for the task. Free website builders, like that of WIX is one of those site creators that I am talking about. There are plenty out there that you may try to use, but having tried several of them already, let me narrow your choice down, in case you are not one of those that like to search and research.
What Is WIX?
WIX is a free website builder that helps you build your website using advanced technologies so that you don't have to worry about the technical aspects of the actual creation itself. In simple steps, you can start from a plain blank page and go all the way to choosing from their pre-designed templates. Further tweak your website by using the drag-and-drop feature among others.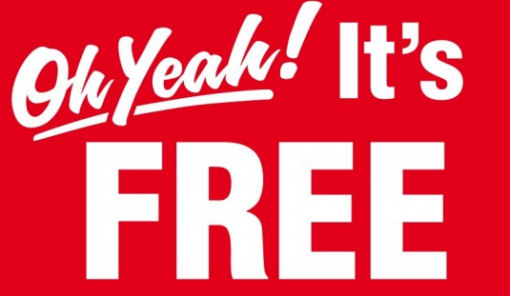 One of the reasons I like their model is because you can start creating your site for free. It is a sort of a pay-as-you-go model were you only pay if you need more features, storage, etc. If what WIX provides for free as a default serves you fine, then you may just be in for a surprise. Just remember that Wix gives 100s of free website templates, unlimited pages & top grade hosting FREE of charge.
And in any event, even if you want to enhance your website with more features, their premium plans are quite reasonable.
So, convinced yet? Why not start building your site? As I said, its nothing complicated.
Need a push? Here's a quick step-by-step:
Step 1: Head over to WIX's website and hit "GET STARTED"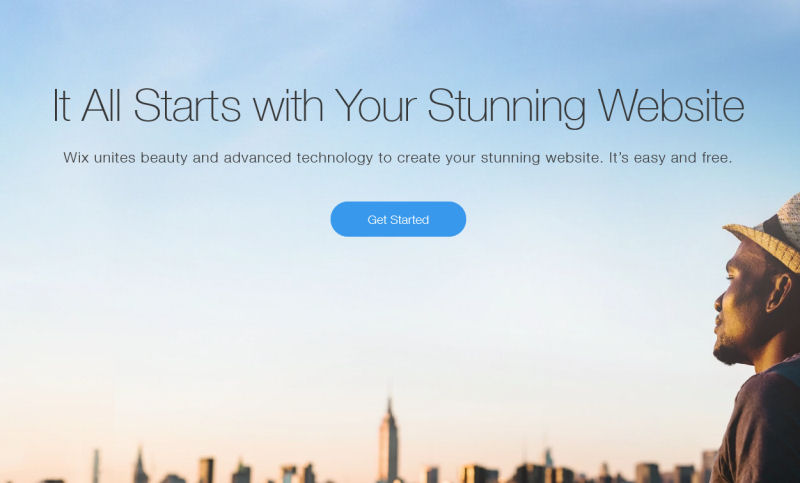 Step 2: Sign Up – Fill the required information and hit sign-up. After that you will see the self explanatory – what kind of website do you want to create. For this example I choose a "blog"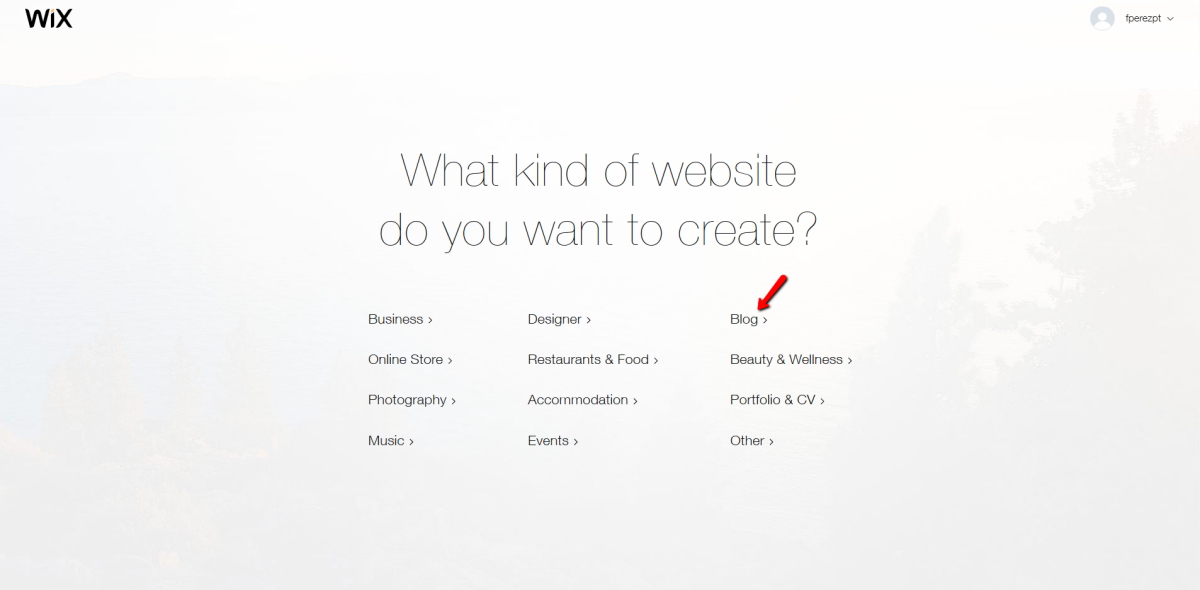 Step 3: On this step you are asked to choose how to create your website. I preferred the manual process so I choose the option "Create Your Website.."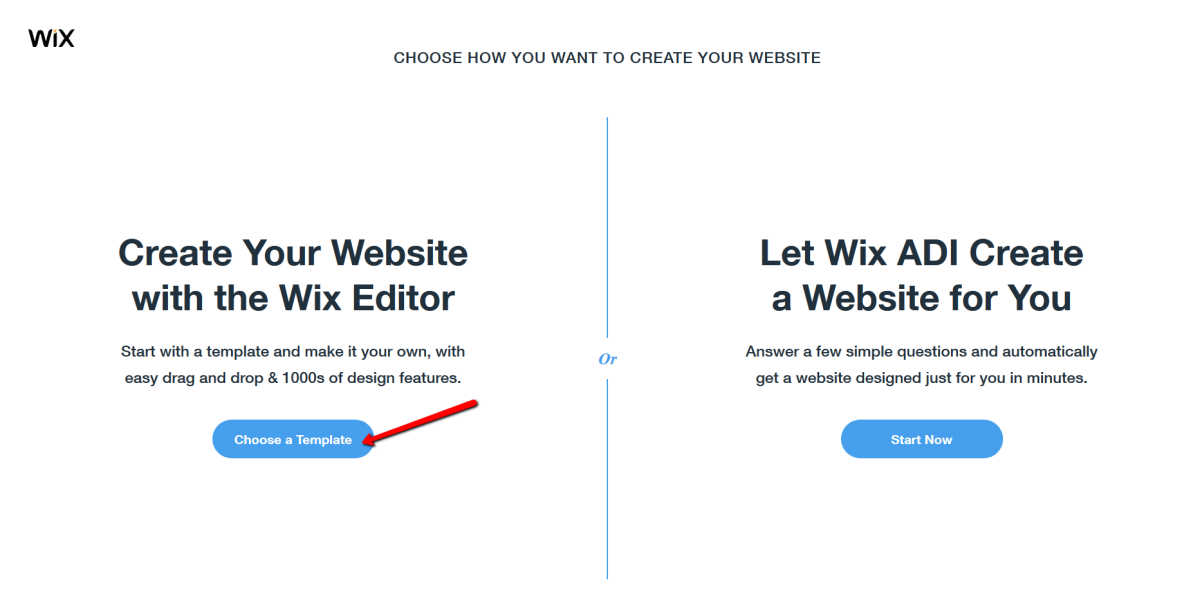 Step 4: Choose your template from WIX vast arsenal of free website templates. I am pretty sure that a theme will be to your liking.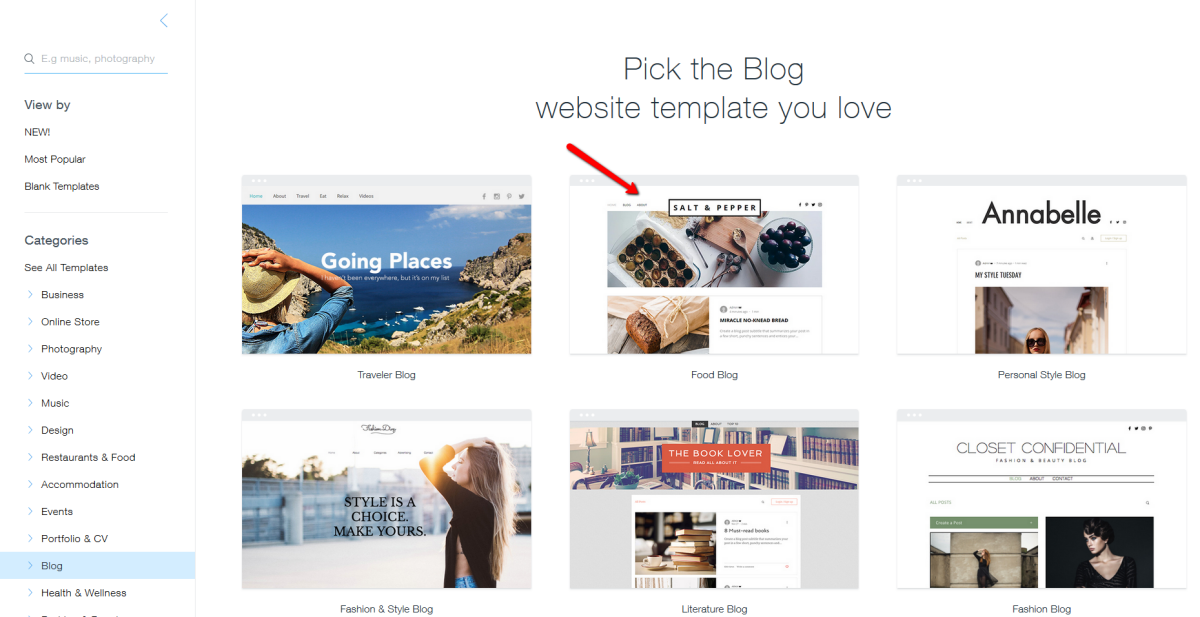 Step 5: Once you hover over a desired template, click on edit and it will bring you to the next step. This step allows you to tweak and design your website. Watch the video below for more info. Note that the video will appear within the process on creating your website.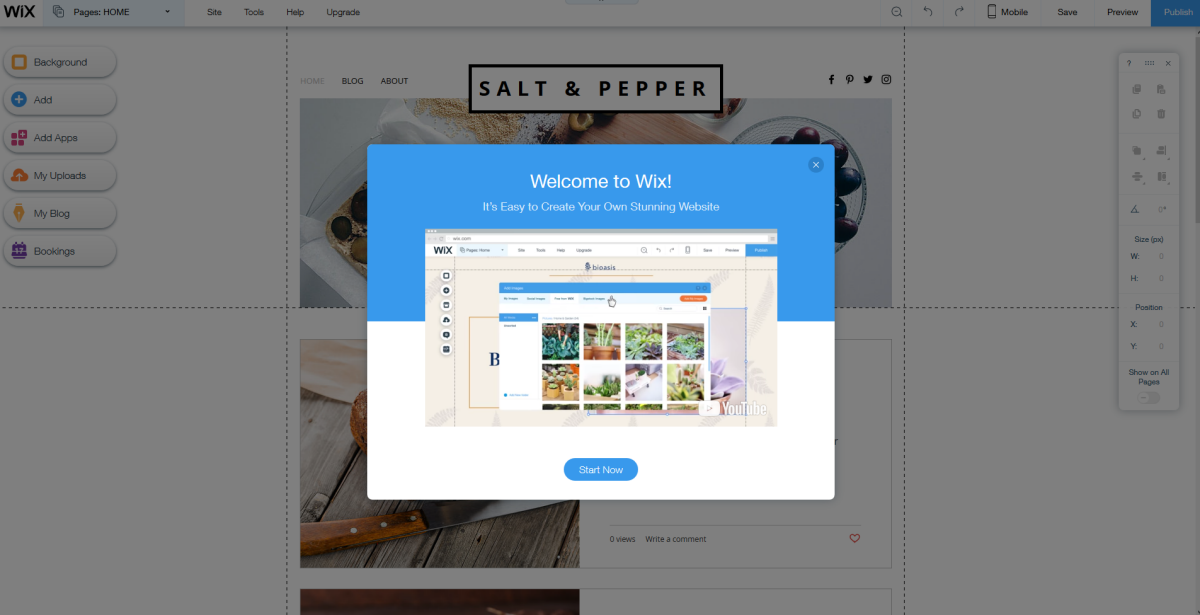 Here's that quick video providing some tips about the WIX editor.
Step 6: Once you have done your editing and satisfied with the way it looks (click on preview), you can proceed to saving your work and proceed to the next step.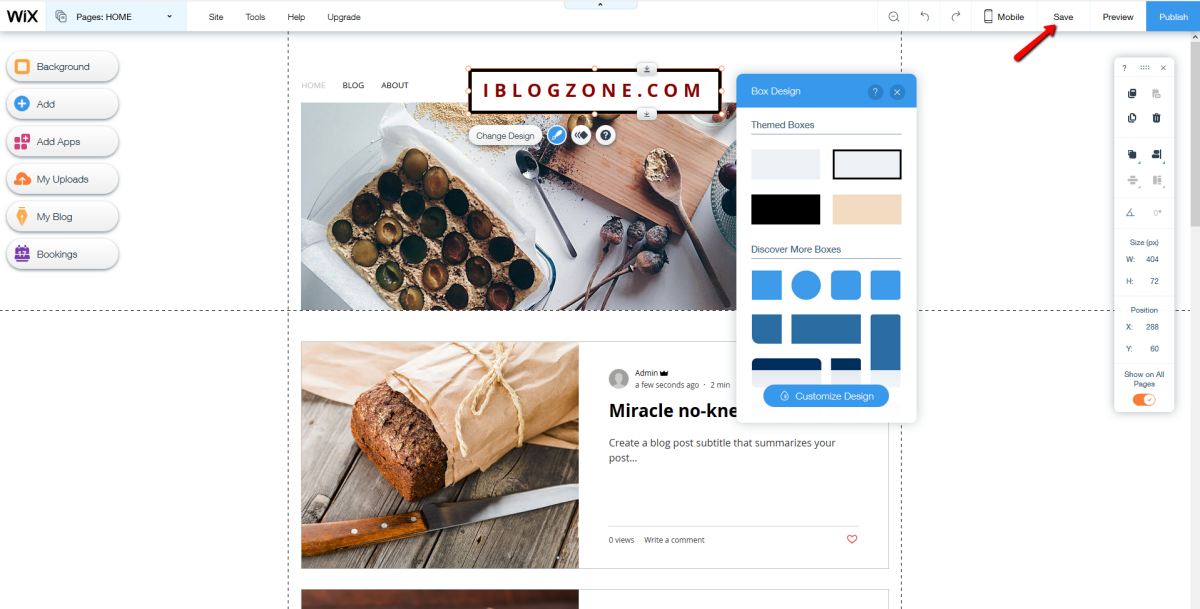 Step 7: Once you hit the "save" option, you will be asked to choose the address you wish to save it. In the free version, you will be able to you a sub-domain provided by WIX for free. Customize the name and hit save and continue. Notice that there is also an option for choosing your own domain name. In this case you will most likely incur in a small investment if you decide to choose this option.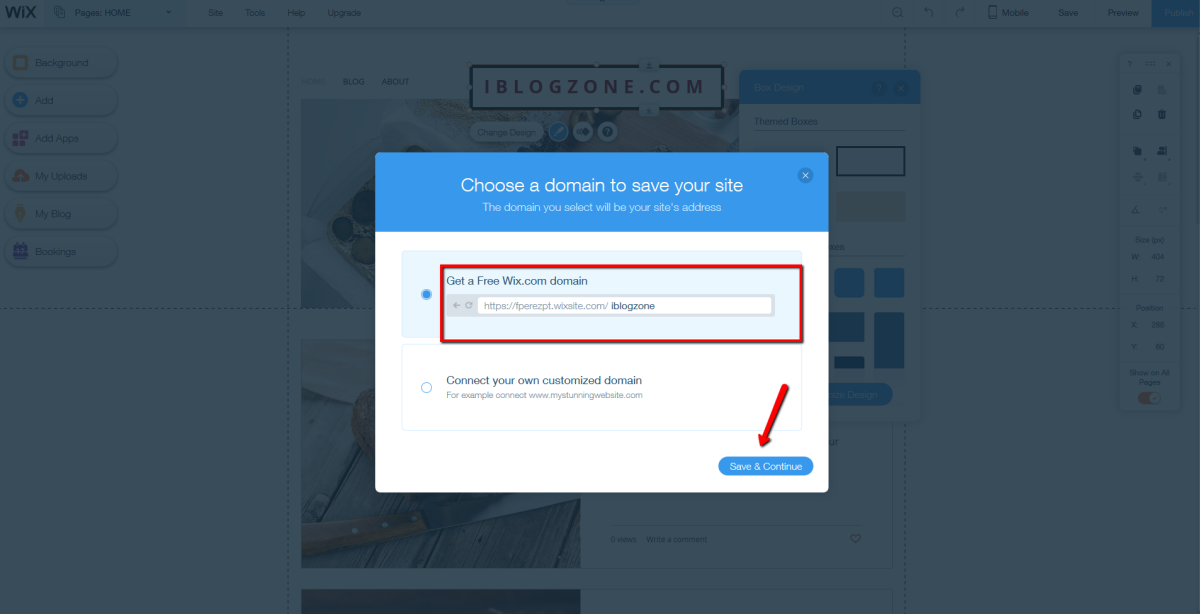 Click on Save and Continue and you are good to go. You can always come back for more edits, tweaks and whatever else you feel like changing.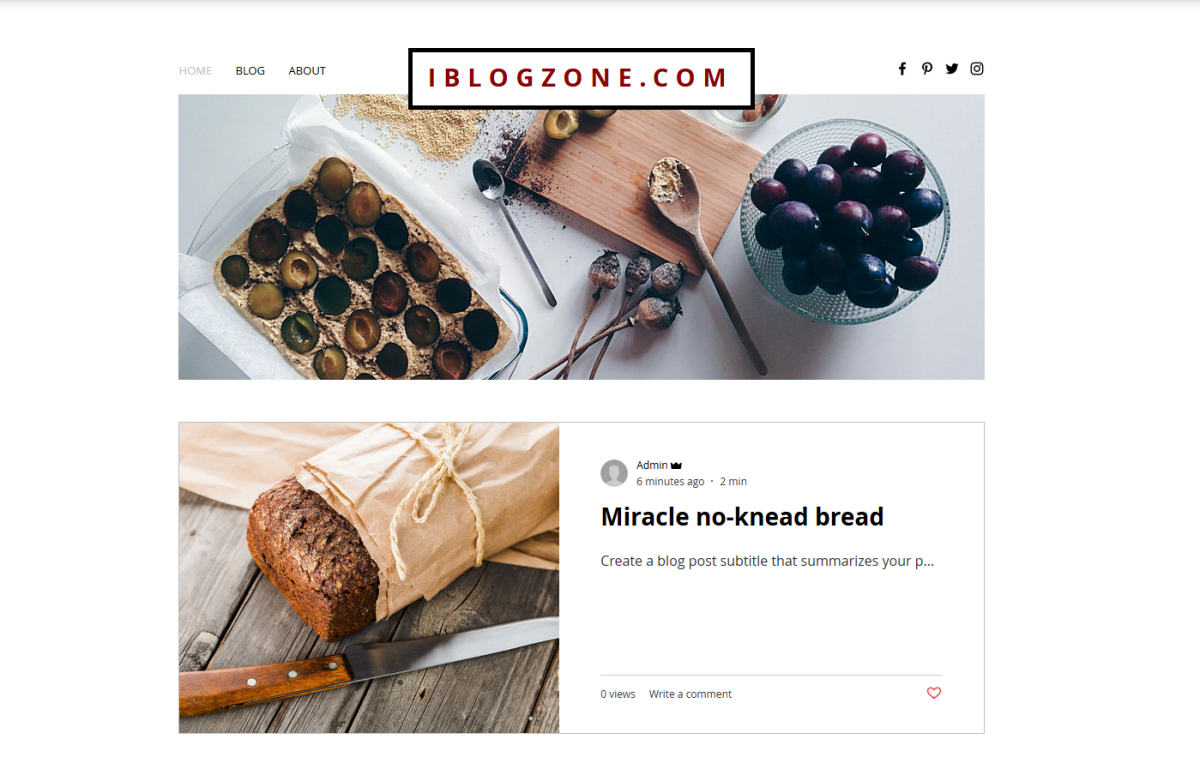 That's it! See how easy that was? Have you tried creating a free website before using WIX? How was your experience? Let us know in the comment section below. If not, what's holding you? Remember there is no catch in using WIX to create your site. It's free and no strings attached. You don't like it, well, nobody will hold anything against you with it.