Hashtags are all over the Internet !!
Have you ever given a thought about how the hashtag has become an inevitable part of Social Media?
Earlier hashtag was just a part of keyboard and now from our personal tweets and posts to official company tweets – everywhere we see hashtags- #Life #Love #Smile #WordPress #Plugins etc.
Facebook, Twitter, Google+, hashtags are everywhere! I personally use hashtag very heavily in my daily social interaction.
What is this hashtag? How does it help?
No need to stress so much, the answer is right here – # is a symbol used just before any relevant word of the message (you can call these terms your social media keywords) like #WorldCup.
You can increase your social message outreach if you use the relevant hashtags. All this is possible because hashtags help us to classify groups of social messages based on the keywords across various social media platforms.
When you use the right hashtags, you don't just share it with your friends and followers – but also with lots of people who are interested in or following that hashtag. You're basically reaching out to all the people who are interested in that #keyword. It's worth using it to increase audience engagement.
Unleash the Power of Hashtags..
Yes! You can say that hashtags have enough potential to influence the visibility of your posts on any social media platform.
With the help of these hashtag keywords, brands are able to reach a well-segmented audience who has some level of engagement with that particular #keyword.
Hashtag Your Way to a Super Social Outreach with these 7 Amazing Hashtag Tools
To lead the race of hashtag marketing you need some amazing tools which will empower your online presence. There are some amazing hastag tools out there that help you with finding the right hashtag, tracking its performance, getting complete analytics, comparing it across various platforms and lots of other things.
Here are 7 amazing hashtag tools: (The order is not important – they're all just equally cool)
Hashtags.org
Hashtags.org is the directory of all the trending hashtags. It's the one stop destination where you will not only find the hashtags but also get many related terms, tweets, complete analytics for that hashtag. In addition to all this you will also find tutorials for effective and efficient usage of hashtags.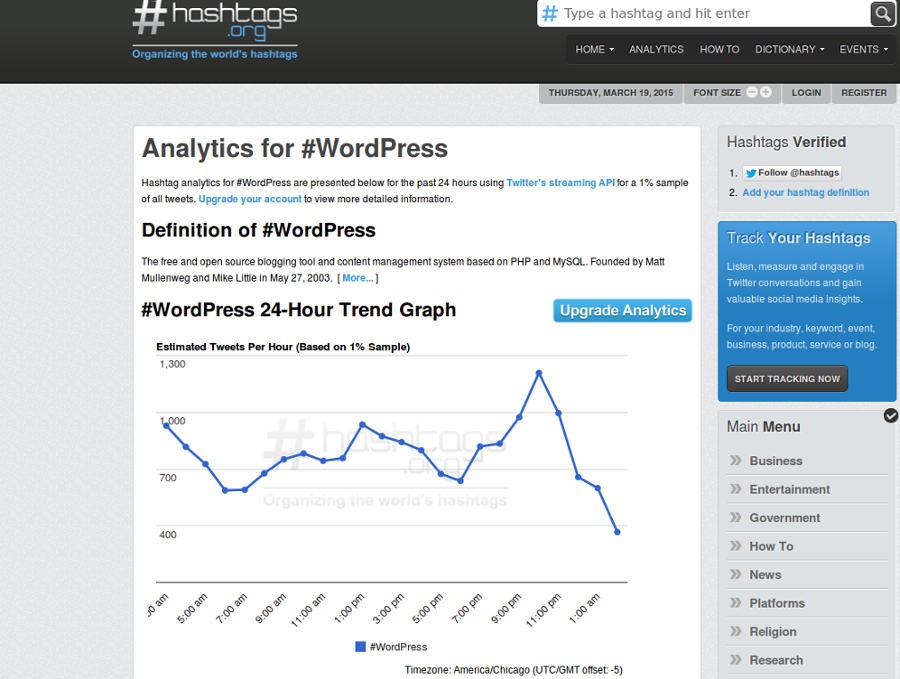 RiteTag
As the name suggests, it's one of the best tools to identify the aptest hashtag for your tweets or posts. It is highly recommended for start-ups and also provides very valuable insights for big companies too. If you want to avoid the confusion and dilemma of picking up the right hashtag, head straight to RiteTag. It even helps to optimize the tags of your past, present and future tweets.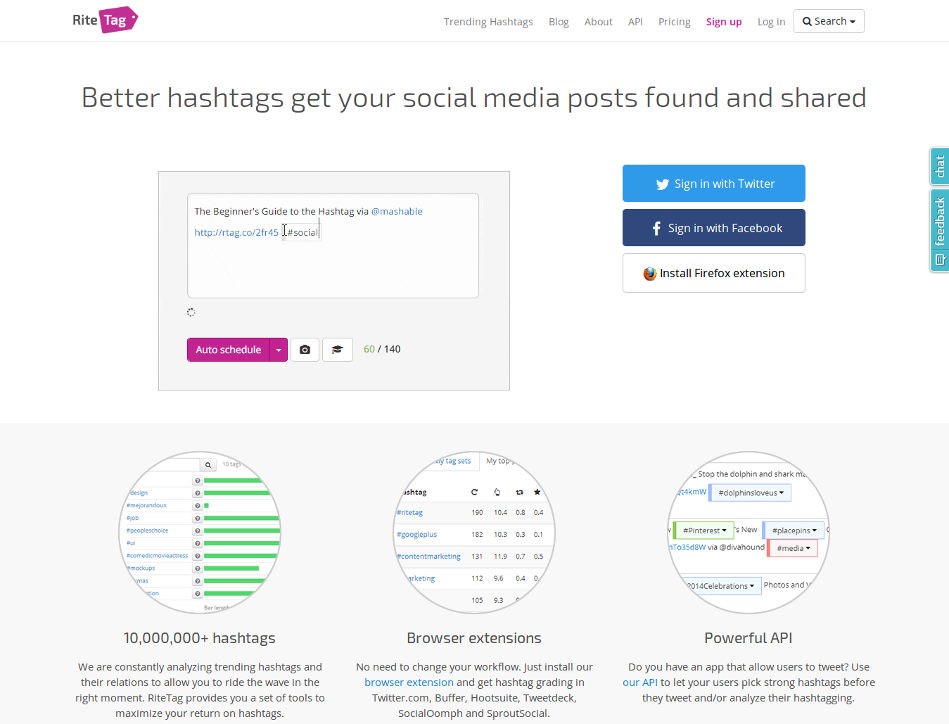 TagBoard
If you are looking for something that makes tracking of hashtags on multi social platforms easy, then here it is. Tagboard has a beautiful board to monitor your hashtags. It's a great way to know that what is going around for that popular hashtag of yours on social media like Facebook, Twitter, Pinterest etc.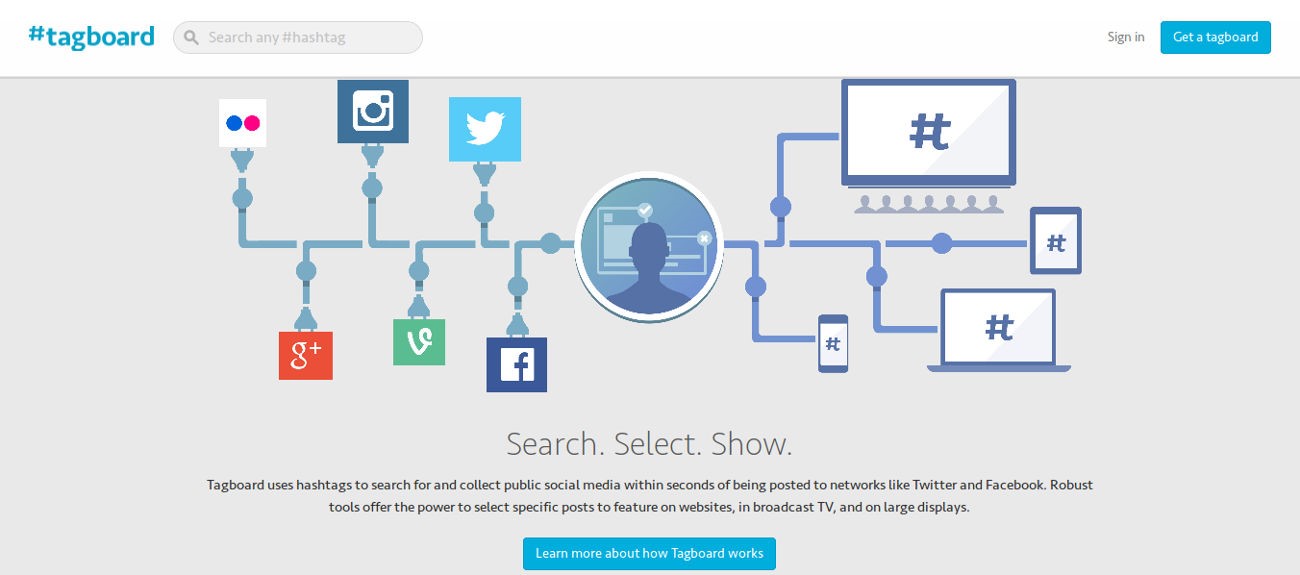 Hashtagify.me
Hashtagify.me is one of the finest tools to kickstart your hashtag reach. So if you really want to influence more audience, then its Influencer tool can be a great source of help. It identifies the leaders, promoters, etc for that category.
They have a huge collection of 42,478,642 Twitter hashtags – so just dive in to get the best match for you.

Trendsmap
Hit the audience with relevance to the geography they are located in. Trendsmap makes it possible to get the detailed insights of trending hashtags in your location. It comes as a boon for local businesses. It's a multi-lingual tool so language is not a barrier here for your tweets.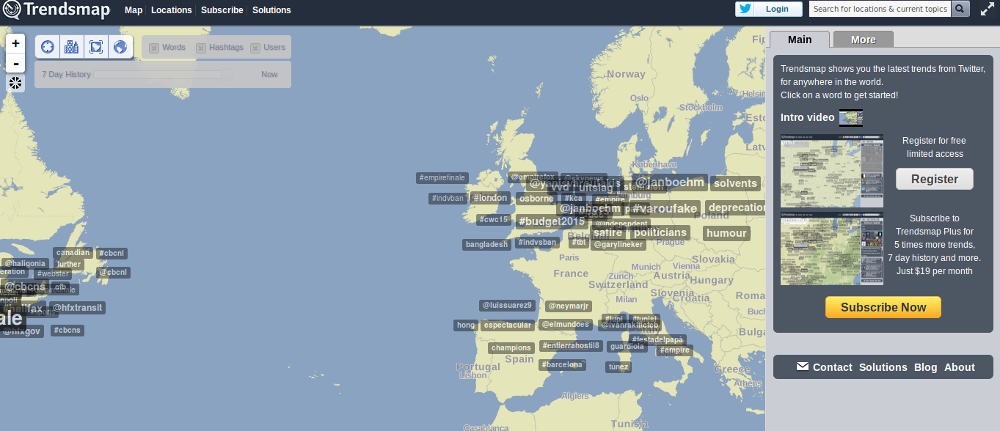 Topsy
Curious to know all the information related to your hashtag? Stop by Topsy. It gives information about all the images, videos, influencers, users, links available about a hashtag on the Internet. You can use this tool for researching about your keywords. It provides great analytics and social trending on the search conducted.

TweetChat
It's a twitter tool which allows you to build your audience by engaging with them in real-time conversations using hashtags. It also helps to filter out the chats as per the hashtags that you're interested or disinterested in.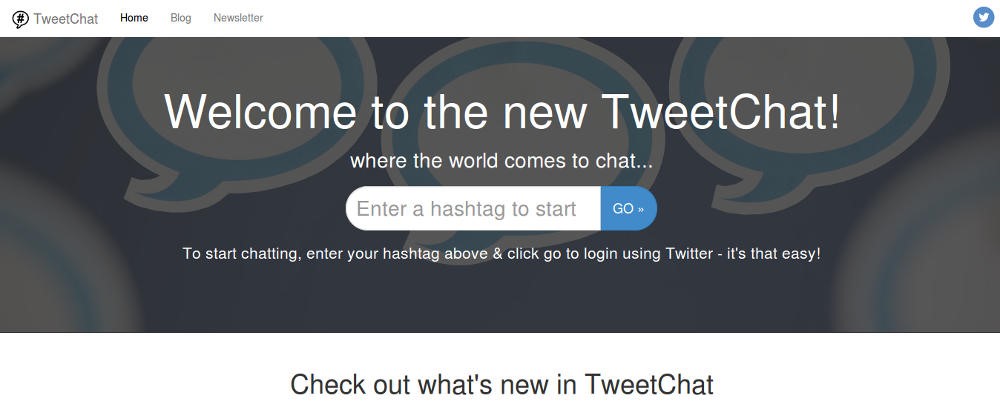 Wrapping It Up..

I hope that you will find these cool hashtag tools helpful in leveraging the power of hashtag in your social media marketing efforts. Please let me know if you have any questions.
Gravatar linked email-id is [email protected]
Author bio- Pragya is part of the super-cool WPeka Club Team and describes herself as a fanatic WordPress foodie (read: she eats whilst dabbling with WordPress all day), addicted to music, likes yoga and wants to travel the world.