Hi everyone, hope you all had a great and productive week! One of the most noteworthy news this week was that of Google´s Adwords exact match change. However, and since most of you probably don´t use it much, I will skip that one and go to the perfect Facebook post. If however you are interested to know more about that Adwords upcoming change, then read this article here.
The Perfect Facebook Post
TrackMaven analyzed over 1.5 Million posts from nearly 6,000 brand Pages and created The Marketing Maven's Guide to Facebook. With organic reach declining like many have been experiencing, it´s ever more important to know how to use the social channels, like Facebook to increase your reach. On Facebook for example, you may have heard that images do well compared to other types of posts. Well ity does, and this infographic from TrackMaven reveals other things and provides helpful tips on post types, and other things to keep in mind.
Link Echoes (a.k.a. Link Ghosts): Why Rankings Remain Even After Links Disappear
An interesting phenomena illustrated by Rand´s IMEC Lab project is that of "link echoes," also referred to "link ghosts." The idea is that if we move a page up in rankings by pointing links to it, and then remove those links, the bump in rankings often remains. So why does this happen?
Yahoo Stores
Some days ago, Yahoo introduced the new Yahoo Stores, which it says will let people turn their ideas into businesses in less than two minutes. An excerpt from their announcement reads.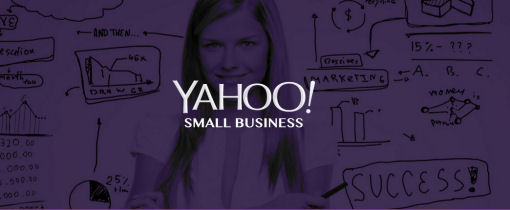 Yahoo Small Business took the best of everything we've learned from our million+ customers over the past 16 years, and applied it to Yahoo Stores to give small business owners a more powerful, streamlined and beautiful way to turn their ideas into a business.
From the several options we already have to day in setting up our ecommerce sites, I am wondering what Yahoo Stores would have that other don´t. Oh well! Let me know if you got the answer to that question.
Here´s a quick presentation of Yahoo Stores.
And as usual, in no particular order:
Content Creation & Marketing/SEO and Search
Social/Small Business Bites
More from around the web …
That's it! Enjoy and have a great weekend!