Hi everyone, hope you all had a great and productive week!
All About App Search: Indexing, Ranking Factors, Universal Links, and More…
App search is growing and changing, and there's more opportunity than ever to both draw customers in at the top of the funnel and retain them at the bottom. In this special video of Tom Anthony and Will Critchlow of Distilled, they dig into everything app search and highlight a future where Google may have some competition as the search engine giant.
4 SERP Features Your Business Should Take Advantage Of
To provide the most precise answers to a user's query in the shortest amount of time, Google constantly develops and updates its algorithms. And its first page inevitably undergoes changes. "Blue links" SERPs are becoming a thing of the past, as the results pages becoming enriched with new elements and ways to present information.

To stay competitive, a website owner should carefully track all these changes, analyze them, and adapt their online strategies to Google's modifications.
Let's see how Google has changed his results page over the time:
click on image for a larger view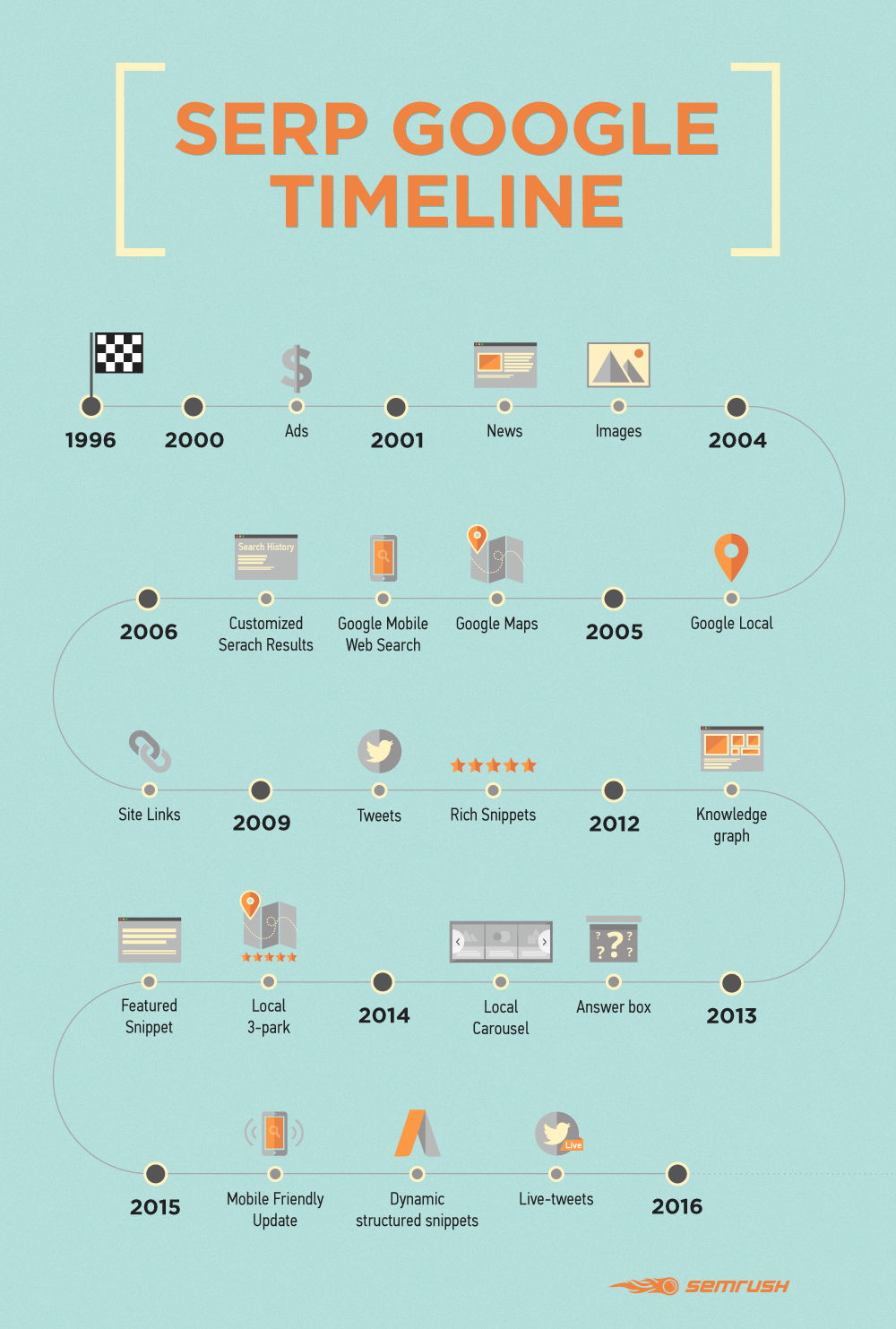 Read the full article here
7 Ways to Ensure You Maximize Your ROI From Content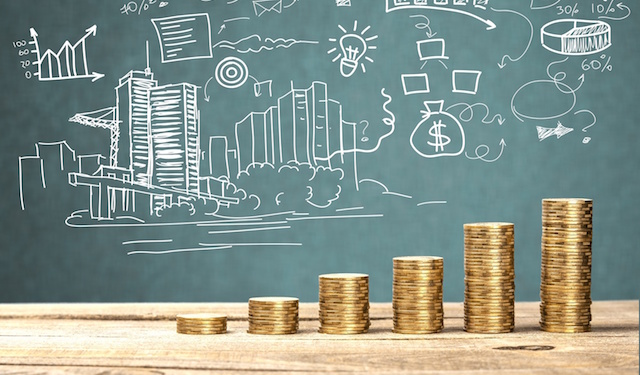 You already know that content marketing can be a very successful form of marketing. You also know that producing great content takes a lot of time or money, sometimes both. But there's something that you might not know, at least not for sure. Just because a piece of content gets thousands of views or hundreds of social shares doesn't mean that it produced a positive return on investment (ROI). While there's a lot of factors that contribute to your ROI, I'm going to assume you have the basics of content marketing down.
That allows Neil of QuickSprout.com to show you 7 different ways to maximize your content's ROI. If you apply even a few of these tactics, you can take your content from a break-even or slightly negative ROI to a healthy, positive ROI.
1. Pick 1-2 channels and design around them
2. Never stop updating
3. Never stop promoting
4. There are diminishing returns between quality and ROI
5. Advertising is not the enemy of inbound marketing
6. The biggest mistake you can make is not optimizing your funnel
7. Simple, but crucial: measure your ROI
Read the full article here
And as usual, in no particular order:
Content Creation & Marketing/SEO and Search
Social Media/Small Business Bites
More from around the web …
That's it! Enjoy and have a great week ahead.