Hi everyone, hope you all had a great and productive week! At any given time, your website can have several different configurations that might be causing duplicate content issues. You could have just a standard http://www.example.com. But then, you can also have the http://example.com, or the https://www.example.com and http://www.example.com, or https://example.com, As you can see, all those URLs may be wirking independtly, hence making it look (eyes of search engines) that you have 4 different websites. There are a number of reasons why having that king of URL structute may not be a good idea SEO, and in MOz.com's recent Whiteboard Friday video, Ruth Burr Reedy tell us all about why.
Should I Use Relative or Absolute URLs?
The Science of Brands on Instagram
Instagram, a popular visual network acquired by FaceBook has been in the radar of brands lately to see where and how they can take advantage of using the network to reach out and create more exposure. While many brands are already using instagram, interesting is that a substantial number still don't. Believe it or not but general sentiment says that "no other social platform provides an experience as incredibly focused and engaging as Instagram". With somes bits of creativity and thoughtful measuring, you can make some Insta-magic for your brand. In this infographic, courtesy of kissmetrics.com, discover the trends behind the big-brand Instagram experience and learn how you can catapult your company to new heights. click on image for a larger version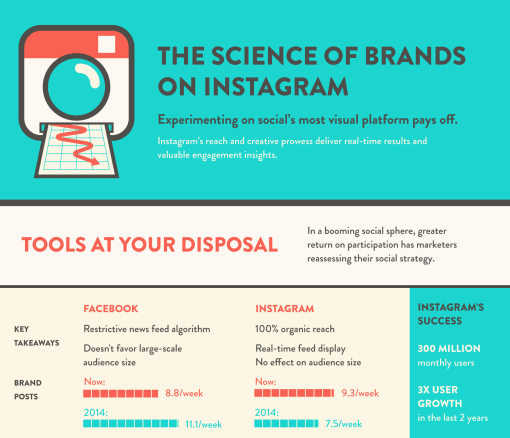 14 ways to build links with Ahrefs
For many, Ahrefs is one of the best link building tools available out there. You can check out the backlinks of competitors and copy them, you can check your own backlinks and see which pages have gotten links naturally. But, as TheDutchLinkbuilder.com says, "you can do so much more with Ahrefs"! This guide will help you dig deep into the tool and get the most out of it. Also, if you have not used it yet, try using "content explorer". This is one of my favorites. And once you have used it, do tell me what you think its could be 🙂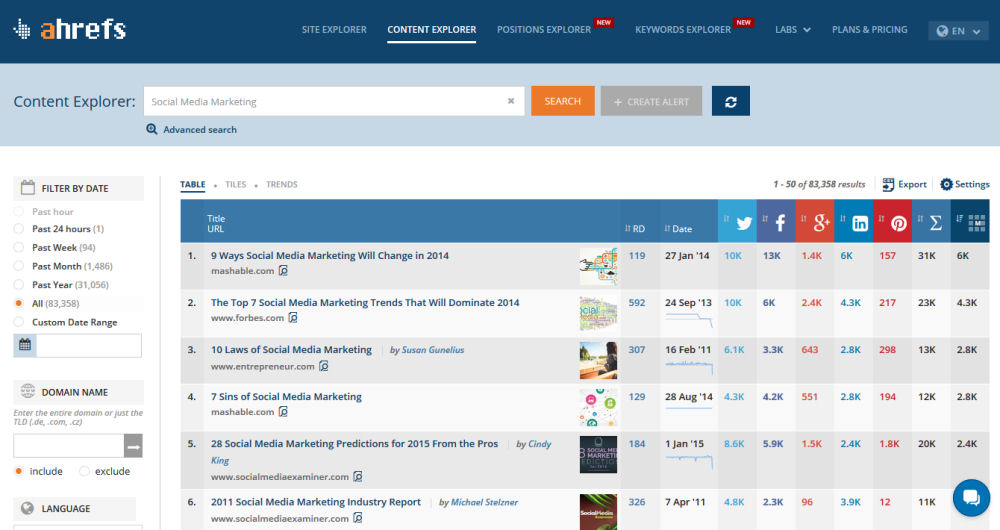 And as usual, in no particular order:
Content Creation & Marketing/SEO and Search
Social and SEO: Do They Dance?
Social Media/Small Business Bites
StumbleUpon Tweak Encourages More Views For Websites
More from around the web …
That's it! Enjoy, have a great weekend!