With the integration of hashtags into the Instagram platform, targeting a particular type of user in order to redirect web traffic is easier than ever. Using Instagram is usually quite successful because of the visual nature of the website as well as its instant transfer of information – pictures make an impression quickly without a lot of needless copy.
In order to take advantage of the Instagram phenomenon, follow these five steps:
One – Locate your target market.
You can use the hashtag infrastructure of other social media websites to find people to target for your own marketing campaign. Once you have located people who use hashtags that are similar to your product, you can then drive them to your Instagram by following them in a scientific fashion every day. The secret is to limit the amount of followers that you take on in a day and to keep your marketing consistent over a long period of time.
Two – Make sure that your visuals are appealing to your audience.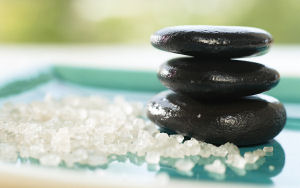 These days, no one likes a hard sell. People purchase products because of the feelings that product gives them rather than the actual features of the product itself. You have a unique opportunity to attach emotions to your product using your Instagram account.
Make sure that the pictures you take Ibo the lifestyle that you want people to feel when they purchase your product. However, keep it light – do not have a hard sell in every picture that you take. You want to create a sense of urgency with your product, so you will only post that kind of content once a month. In the rest of your content, you want to create interest in the emotions that you are looking to evoke.
Three – Do not take more than five minutes a day on Instagram for marketing
I recently talked about this in a post on SEJ. In order for your marketing efforts on social media to reach you a positive return on investment, you must limit the amount of time that you spend marketing on those platforms. The campaign that is described within this article should take no more than five minutes a day. Following individuals on Instagram only takes a few minutes, and posting a unique picture every day takes even less time than that.
Four – Unique content is always best; however, if your content is syndicated, make sure that it is relevant and timely.
People will always respond to new memes and original content that they can see is authentic to your page. However, if you must syndicate content, you had better be sure to be a market leader. People get bored of memes quite quickly on the Internet; therefore, you should be one of the first to post any picture that you are hoping to use in order to draw attention to your page.
Five – Sell the lifestyle, not the product
I like to call this hypnotic marketing. Because you are selling without selling. You, in essence, want to sell the lifestyle so people will want to buy the product (because people buy based off of the feelings that they want to feel). I did this with a lifestyle site of mine on Instagram. I never showed the product. Instead, I broadcasted myself climbing volcanoes in Nicaragua and surfing on the coastlines of El Salvador. It was attraction marketing at its finest.
In order to keep people interested in your page and not become annoyed with your sales efforts, make sure that you do not include any hard-sell tactics in the majority of your content. As stated before, you will likely only link to your product around once a month for best results. This will allow your new audience to become familiar with your brand, page and begin to trust you as an expert within your industry before you try to sell to them. They will also appreciate the fact that you are not pushing a product on them every minute of every day, which will make them more likely to respond positively to your sales efforts when you do actually make them.