Content management software has been a staple of successful tech startups for the past several years. With the increased frequency of telecommuting and remote work sessions, the role of content management is more prevalent in business than ever. Communicating with and managing a remote team using just e-mail and phone is time-consuming and often results in error. Outdated modes of workflow and communication are common sources of demise for failed startups. To combat failure, businesses continue to implement content management software and its variety of benefits, which include: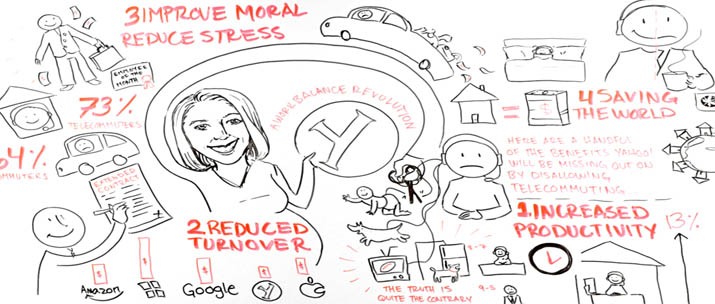 Virtual automated workflow
Overseeing the dozens of tasks assigned to various employees is simplified with content management software. Not only can one assign tasks to specific users, but they can also monitor these tasks every step of the way. This is dually beneficial; if a user has a specific question about a task, they can chat with the supervisor immediately via the content management software. When their task is complete, the software will automatically submit it to the next user in the queue, or – if the assignment requires no further modifications – directly to the supervisor. There has never been more clarity for both workers and supervisors in the workplace, remote or not.
Secure files
The most proficient content management software also acts as top-notch security. For example, the content management software Contentverse uses 128-bit encryption to make sure that no one apart from the assigned users can access specified files. Contentverse even allows for "double secret files", which have two layers of encryption — perfect to combat against even the most elite hackers! Also, since they have extensive file tracking, any leaks can be traced directly to the source.
Automatic organization
With so much work that needs to be completed, manually organizing the relevant files can be a hassle. One of the benefits of content management software is its ability to track and store files regardless of file type. Also, since most disorganization occurs from old unnecessary files, it allows users to define retention rules, which will clear up unneeded files automatically. Combine that with a seamless user interface that makes it easy to find and view all company files (with customized permission), and CMS offers unparalleled organization for businesses.
Remote work capabilities
Content management software works so well for remote workers because of its shared ability to be remote. Most CMS allows users to access it from any browser on any device, with CMS like Contentverse accessible on every format, from Android to iOS. With every file and task at your fingertips, regardless of where you are, the only reason you'll need to call into work is to say hi.
Eclectic niche options
Content management software isn't only for tech startups. School districts, banks, and web sites have used the collaborative and workflow functionalities of CMS to better their organization's services. There is no niche discrimination. If you feel your business can benefit from a more universalized collaboration standard, then poring over the benefits of content management software will get you thinking. Its benefits are tested and proven, a key reason why the CMS market continues to grow.