At the end of the day, content is all that really matters for bloggers and online marketers. You can build links and plaster your material on social media boards all you want, but if the content is terrible (or even just mediocre) you're going to be fighting an uphill battle the entire way.
On the other side of that coin, if you're able to create genuinely valuable and compelling content, then chances are that your material is going to do a good job of marketing itself.
If the content is good, people will naturally want to link to it and send it to their friends and family who might also find the insight and ideas helpful or meaningful. So the question quickly becomes: how do we create that kind of content? What do we need to make that happen?
It's not easy to create this kind of content on a regular basis, and for that reason alone, blogging is a difficult game to get into and even more difficult to stay in.
Yet those who can figure out how to produce quality articles on a regular basis will have every opportunity to succeed and to see their content show up on other sites and make a difference in the lives of those who read it.
If this is your goal and you're looking for some practical application, here's what to think about when you're getting ready to write.
1. Your own interests — It's extremely difficult to write about something that you aren't interested in, or care little about. There's just no way to get excited or enthusiastic about it. If that's the case, you can bet that it'll come out in your writing and cause your content to be average at best.
That being said, the best way to avoid this trap is to focus on establishing yourself in a niche where you're interested and enthusiastic about the subject matter. If not, your blog is going to be a lonely and boring place for both you and the few readers you're lucky enough to have.
2. Offering your own experience and a new angle — Compelling content doesn't always have to be a brand-new, never-before-thought-of idea. Yet it should stem from unique personal experience, or an original angle that offers something new and interesting to the reader.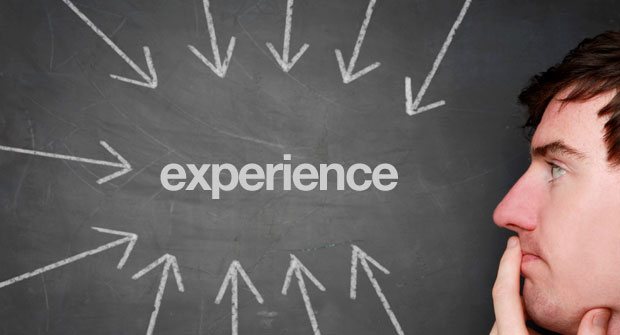 So a good way to think about it in simple terms is that you want to combine your own experience and knowledge with common knowledge and established fact, in order to create something unique and valuable.
3. Details and Thorough Writing — People want to be informed, especially those who visit blogs. That means the best thing you can do for them, is to supply them with information. It sounds simple, but the problem with stopping there is that there are plenty of sites that already provide basic information on just about every topic imaginable.
So why would they come to your blog instead of those sites? A lot of them won't, but the ones that do will come for the details.
Bigger sites like LiveStrong.com and About.com are giants of information, but one thing they do not excel in is presenting the reader with thorough and detailed explanations. There are plenty of readers who want those details, so if you can provide them that, either through personal experience and anecdotes or thorough research, that's an area where you win out over the bigger sites.
Taking advantage of this opportunity means better content and a major selling point for your blog.
4. Know your stuff — To do all these things we've already talked about, there's no question that you need to know your stuff, and be at least somewhat of an expert in your field. The body of knowledge that you're able to bring to your blog's niche will enable all of the things we've already talked about to come into play a little bit easier.
While there's certainly nothing you can do to make blogging "easy" coming at it from a position of knowledgeable authority will help the cause.
Marketing Something of Value
Such a high volume of what is marketed online has little or no real value to it. That's a shame, but at the same time, it's an opportunity for those of us who are committed to creating great content and providing it to the online community in whatever way possible.
Before you start marketing content, make sure it's something of value, with actual worth that will make people glad they spent the time reading it.
image credit: 1to1media.com