The adage "content is king" coined by Microsoft founder Bill Gates in 1996 has been repeatedly challenged by experts in the SEO industry in recent years. Traffic, communication and the customer have all been touted as usurpers to the Internet marketing throne. The points made in each of those things' favor are well and true, but I do have to remind readers that the arguments do not make the case that content should be forgotten.
I have gone through the same exasperating experience of writing my own blog that barely had any readers. For months, I wrestled with constant disappointment over little traffic, until I swallowed the bitter realization that it was my content that was the problem. I found ten factors that contributed to its overall weakness, and I'd like to share them to fellow bloggers who might be dealing with the same predicament.
1. Derivative Content – As much as I wrote for that blog, committing to a tight schedule to the best of my abilities, none of the posts I published had anything original to offer. Thus, I realized that there needs to be something in the article that makes it stand out among the rest. You need to give visitors a reason to keep visiting your blog instead of a hundred other blogs with the same content.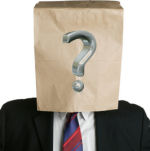 2. Lack of Identity – Much like having something unique in your content, you also need to have a distinct voice in your writing to set yourself apart. I was just one of the many faceless bloggers in the vast ocean of Internet blogs writing in a monotonous tone that did not display any personality whatsoever. You need to build a connection with readers, and it starts with having an identity they can recognize and relate to.
3. Uninspired Writing – This problem usually stems from the first two, but it merits its own discussion. I did not look to engage any potential readers with my writing style, which was simply just a chore to read. Avoid that pitfall by writing in a way that is easy to understand while also compelling readers to act.
4. Uninteresting Topics – This should be obvious, but even I have to admit to writing about dull topics for a popular keyword. Take the time to read up on what gets people talking and sharing on social media, and tap into that well. Just remember to add something to the conversation and not simply regurgitate what has already been said.
5. Scattered Topics – Another major mistake I made was try and write about a multitude of topics in one article, more than once attempting to place unrelated keywords in a single blog post. I was shifting between one subject to another, losing whatever interested readers I had in the process. So keep each entry focused on one or two topics to sustain your visitors' attention.
6. Unnecessarily Lengthy Posts – In connection to the previous problem, I would pack as much information as I could to one post, going over a thousand words almost every time. Just like confusing your readers with too many different subjects, going on in length about one particular issue can strain their focus. There are certain topics that call for detailed explanations, but not all of them do.
7. Poor Titles – The title is the first thing that people see, and they will not even bother to read content if the title does not interest them. I had a bad habit of making "poetic" or "clever" titles that obscured the purpose of the post. If the audience needs to get a reference to appreciate the title, that article is bound to be left unread. A good title also helps you ground your post so you don't veer off into irrelevant topics.
8. No Tangible Benefit – For all the posts I published, any readers I had ultimately received nothing useful after they read my articles. Each piece felt like a waste of time. So approach each one with a clearly defined purpose that leaves your readers with the feeling that they gained something in the end. That will give them a reason to continually seek out your work.
9. Too Focused on SEO – All the best SEO techniques in the world will not amount to any concrete results if the content being read is of poor quality. I can attest to that, having experienced a temporary boost in page rankings after applying everything I had researched about SEO to mediocre posts. I was not able to maintain the high visibility because I could not deliver quality content that encouraged visitors to actually stay.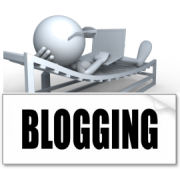 10. Barely Any Effort– I started blogging only because I wanted to make extra income, investing just enough of my time to produce content even I believed to be average at best. I was perfectly content surviving in mediocrity for months until I realized I was wasting my own time for little reward. Do not let yourself fall into that mindset of complacency because that will guarantee nothing but eventual frustration.
On a final note, I've since discontinued that blog, but I learned as much as I could from the experience. You had the patience to read through this article so that means you are willing to learn. Do not give up, and do not stop working to improve.
About the Author
: Jared Mumford is the Co-Founder and CEO of
SEO Visions
, a
Vancouver SEO Company
that provides Online Marketing Solutions for different types of business.
image credit: angelapaige.com