Most people find themselves asking friends, Google, forums and websites "how do I get my new website to be popular?" Internet marketers all over the web provide different tools and tactics in order to be able to get the ball rolling with your company, and many of them work wonderfully. Some people say, "try this or try that," but there is rarely an outline giving you a direct laundry list of steps to make sure that your site is well-rounded and marketed fully before the big launch day. Hopefully this post will give you the direction you need in order to make sure that your launch day is successful.
Let's pretend you already have your site up and you are ready to go. The main thing you need to understand is that you must build your foundation, and build it strong. Building a strong foundation is critical to seeing results upon the launch of your website. The key question that everybody asks, however, is "what makes up the foundation of my website?"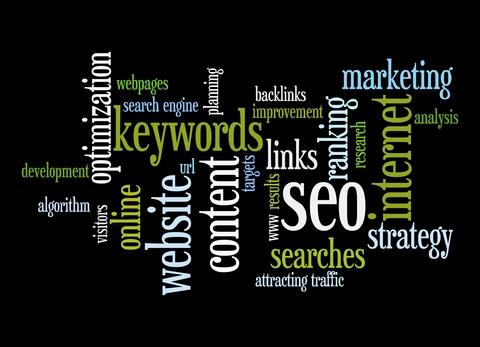 The foundation of your website's SEO foundation is comprised of three key pillars:
1. Social Media
2. Internet Presence
3. Content Expansion
Social Media
Social media can be one of the most frustrating aspects of running an online website because it does not necessarily make you any money. Site owners are spending hours upon hours pumping energy into social media engines rather than providing their service or developing their products. The truth is that there are many ways to handle social media, and although I would love to say that you can take just a few steps to make your social media presence simply baseline, I cannot.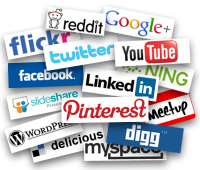 Twitter and Facebook are currently queen and king of the social media world, and there is no avoiding it. Other networks like Google +, Youtube, Linkedin and Pinterest are great to be set up on and established on, but the effort you need to focus with for the sake of gaining a future sale should be directed toward tweeting and facebooking. If you offer multiple products and have a lot of media, Youtube and Pinterest are next in line. A lot can be done with these sites if they are able to be used more directly with your niche.
You need to learn ways to gain followers on Twitter and acquire likes to your page on Facebook organically. Once you have exhausted your friends, it can be overwhelming to think that you want to get to 1000 followers and likes. This is why the internet has become full of companies that charge you a flat fee in exchange for a certain amount of followers. This is not "illegal," but since Facebook's priority is to make sure that you are being organic, red flags are raised over your page if you acquire likes too quickly.
With Twitter, the key is to follow people who follow you back. You can find these individuals by looking at the ratio of followers to following. If they are following 8 people and have 23,559 followers, move on to the next person. By using Twitter management tools that are available out there, you can follow individuals that has the same interest as you and hope that they follow you back. Try locating people already following people or companies in your niche that have thousands of followers. That way the people already following them will most likely be interested in your site as well. In addition, learn how to use #hashtags to further improve your process of finding people that are relevant to you, and extend your reach.
Facebook is a lot more difficult than Twitter altogether. I have found in my experience that if you ask people on Twitter to like your Facebook page, people will follow through when a link is provided. If you like them, they'll usually like you if you let them know you liked them. Trading is a great semi-organic way to gain likes. It's a long process, but it works.
The key is to interact constantly and in the way that your market desires. If they want funny, give them funny. If they need information, give them that. Test your market, however, because you may find that people who you may think want information have a greater response when given comedy. By putting in 25 minutes a day into Twitter and Facebook, you will gain credibility from new customers who click through to your pages or look you up on these sites. Traffic will flow as a result of people being led to your site from the social media engines, and revenue growth should come as a result of the increased traffic.
Internet Presence
Your online presence, or how often you seem to "pop up" on other websites is very effective marketing, even if you are not marketing a product or service. Forums, blogs and websites that offer the chance for a viewer or member to socially interact can provide a tremendous amount of link juice or power behind your site.
Although forums can be a waste of time for many, simply by interacting on forums in your niche gains you three things. First, and most importantly, you are able to find, communicate with and survey people in your market, which is priceless. Secondly, search engines recognize the content you contribute to the site, which boosts your "online presence," and thirdly, you are usually able to provide a link to your site every time you make a post via your author signature. Now you are smack-dab in the middle of customers in your niche and they have links to your site. On top of that, you now have their information if you want to personally email them with a sales pitch.
Blogs and websites are also highly effective tools to take advantage of when trying to promote your online presence. Simply by commenting on blog posts or articles posted on websites, your website can usually be backlinked providing you more link juice. The shift may be very small, but if you are commenting on enough content with helpful information that is useful, you will not only gain credibility from people within your niche, but you will also pop up more on search engines. Google loves sites with a lot of interaction, and it is important to them that the community of followers interact and grow through comments. There is a balance between "just wanting a backlink" and making a legitimate, valuable comment. It is important to make sure you fall into the latter category.
You can practice on this post!
Let me reiterate this again when I say that having an online presence is key to gain credibility, traffic and revenue because you are communicating through blogs, articles and sites that are in your niche. The people who are reading these topics are the people who may most likely be interested in your site, product or service, and it is important to be in mid-field, interacting with them, learning from them, and directing them to your website via your provided link. Think of it as showing up to your office at work: if you don't show up to the office, you are not there. Your employees don't see you and your customers cannot interact with you. You may be at home working, but at the end of the day nobody sees you. You must "show up to your internet office" by creating your internet presence.
Content Expansion
Having an internet presence with great social interaction is important, but to solidify the foundation of your new site on the internet, you must contribute content to the internet that helps and expands your niche! You can do this by investing your time in content creating outlets such as guest blogging and article publishing.
Guest blogging is quickly becoming one of the most popular resources for people who need to step up their internet marketing. By asking a site in your niche if you can contribute great content to their site, you can get your name out by (once again) gaining credibility through your expertise, comment interaction, and backlinks that would be in your author bio. Article publishing has the same effect, and you can do this by using sites like Squidoo, Hubpages and Ezine.
Infographics are trending because they make pictorial use of written content and they are loved by the public. Infographics are essentially posters that are used as a company's advertising poster, a visual overview of a guest post, or any general important information used for advancement online such as statistics and market research. Since readers are attracted to media, infographics provide a tasteful medium for information to be shared.
Here is an example below:

Source: PR Then & Now infographic
Using media like videos and incorporating them onto your site can boost your traffic very easily when you have a decent amount of traffic viewing the videos. Between your Twitter, Facebook, and maybe a guest post that incorporates a video, you can get quite a bit of traffic to it with the use of smart keyword choices and content that is transforming your niche positively.
In Review:
Having a well-rounded approach to your internet marketing campaign is very important to the initial success of your new site. If you spend the hours before your launch pouring effort into these aspects, you will find that when it does come time to launch that the market you have worked with is going to be ready and waiting. It is very important to stay patient, that even though there is little revenue in the beginning stages of the development of your site, it will all pay off in the end.
image credit: forbes.com