If you read my roundup of this week, you may have noticed that there was a video from Matt Cutts answering to a question about the top SEO mistakes…
Having watched it at least a couple of more times, I decided to delve into it a bit deeper and run through some of the things that I have interpreted while "carefully" listening to Cutts. Carefully because while Matt's video are generally interesting, they can also be a bit "broad", or not so straight to the point. However, if you listen well, there seems to be always a "message" hidden there somewhere, or some helpful hints, if you prefer.
In any event, on this video, there are some things that Matt mentions which should not be a surprise for many. Nonetheless, and in order for this post to a bit different from what you probably already read out there, I will attempt to summarize each of those mistakes and whenever possible, provide some solutions as well. I'm sure that I'll miss on something, and for that I am counting on you to fire away any questions you may have or even add something to what you feel should have been here.
Before we watch the video, I am assuming that you already know some of the mistakes that some webmasters persist in doing, right? If you still have some doubts, here's a small checklist of what you need to avoid, aside from the list that Matt provides, which we will look at further below.
BTW, just wanted you to know that this is quite a long post.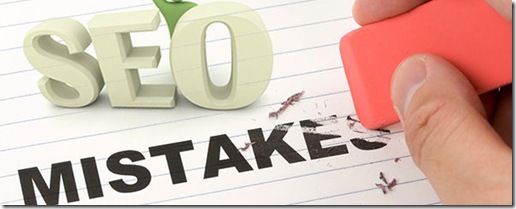 Buying or Acquiring Links with the objective of manipulating rankings and PageRank
Keyword Stuffing
Cloaking links
Sitewide "dofollow" links
Not deep linking your pages
Building too many links too fast and linking only to your home page
If you are on WordPress, failure to update, to its current version and also your plugins
Not worrying about your websites security (WordPress and others)
Not worrying about your page load speed (for WordPress)
Not asking for help – Not everyone has the required level of skills on everything. When I don't know, I simply ask. You'll be surprised just how the community out there are eager to help. From blogging tips, to SEO, from Marketing to Traffic Generation, etc., there are people that are legit and are willing to give you a hand. Just don't abuse it.Here are some people who have provided me with help, when I needed it (and continue to do so). Ana of TrafficGenerationCafe.com, Ileane of BasicBlogTips.com, Hesham of FamousBloggers.net, Kim of Just-Ask-Kim.com, Justin from DragonBlogger.com, Andy of ComLuv.com, Michele of PackageYourGenius.com, and lots more. This is just a short list and by no means it is intended to cut-off anyone who has been supporting me (maybe next time I'll post the whole list).
and a bunch of other tinier things, like not putting alt tags on images, failure to implement Google authorship, etc.
Ok, enough of that. Now for Matt's Video. It's not too long so please take a moment to watch it.
As you can see, Matt essentially goes through 5 SEO mistakes webmasters make, and mentions by "volume". These are:
Not making your site crawlable, no domain or no website.
Seriously? How in the world do you expect SEO to work for you if there is nothing to work on? I guess this is pretty straight forward but as it so seems, it happens, and a lot.
Solution: Buy a domain name, have a website, and make it crawlable. The resources at the end of this post, among other things, covers this area, so read on.
Not using the right words on your page
Sounds familiar? Unless I am interpreting this wrong, it is simply making use of the right "keywords". For as long as search is using "text" to interpret the users intent, this is by far one of the most important things you should implement properly.
On his example, which one do you think the user intent would be?
Mount Everest elevation or How High Is Mount Everest? (makes sense)
Solution: Do a keyword research (broad, exact match, long tail, etc.) first before crafting your page (or posts) and title. Don't just focus on exact matches, but think about related ones too. Pretend you are searching for something and answer that question to yourself. There are really plenty of good information out there on how to this right, just Google it, lol.
Don't Focus On Link Building
Yep, this one is indeed what many thinks is the only SEO factor that really matters. As Matt mentions, thinking about link building alone limits your mindset. Maybe link building was once the major factor to ranking well, but not anymore. It goes way more than that, and while links are still very important, you should know that what matters most is "quality" and "not quantity".
Matt goes about creating compelling content and marketing. So what's new about creating compelling content? Creating content that helps people solve their problems, actionable, informative, useful, etc., should always be your first priority anyway, right?
Now, if you paid attention, he mentions about "clever guerilla marketing". Do you know what that is?
Guerilla Marketing (wikipedia)
Guerrilla marketing is an advertising strategy in which low-cost unconventional means are utilized, often in a localized fashion or large network of individual cells, to convey or promote a product or an idea.
Basically, I think that its all about content marketing, making use of social channels, forums, inbound marketing, etc.. Then again, I may be wrong, so if you disagree, let me know. We can always have a lively discussion about it.
This infographic, courtesy of aboutus.com should give you an idea of what this is all about.

Lack Of Good Titles and Descriptions
Ranking well is one thing. Making people click on the search result is another. Your titles and descriptions should really be compelling too as this is what makes people actually want to click on it.
Solution: Write a good title and wow those descriptions, to make people click on it. Here's some tips on writing good headlines (titles). For descriptions, think of them as an "elevator pitch", and make use of all the 150 characters or so, that is recommended.
Not Making Use Of Webmaster Tools
Lastly, Matt mentions that another big mistake is not taking advantage of webmaster resources, including (but not limited to) Google's own Webmaster Tools. Webmaster tools are important and provides you with some important data to help you better understand what is going on with your website. In addition, Google and Bing, provides you with tools to help you improve your on-page and off-page SEO. Think of duplicate issues, sitemaps, unnatural links warning, Bing's on-page optimization tool, disavow link tool, keywords that drive traffic to your site, and lots, lots more.
Solution: Use them, period.
What's missing here on Matt's video?
Get Educated – Right, the obvious. But judging from some comments, Q&A sites, and from emails I receive from potential clients, I found that this is one of the biggest mistakes that some commit. Getting educated on at the least the basics of SEO not only will allow you to perhaps do things yourself, but also would give you a "leverage" discussing about it, should you decide to hire a consultant to do it for you. There are many reasons why you may prefer outsourcing SEO tasks, but that is really not the topic of today.
Getting educated is first and foremost and if you ask me, it never stops. There is a "big" learning curve to all this.
Here are some resources where you can start, refresh and/or move forward.
That's it! I know it's a lot to handle, but if you were thinking that SEO is easy or has some sort of shortcut, then that's another mistake. Hope this helps!
image credit: authorland.com