Hi everyone! Hope you all had a great week. iPhone 5, GoDaddy issue and Mobile SEO aside, how much do you like being on FaceBook? So much that you may perhaps be interested in reading the latest news about topics of your interest directly on FaceBook? If that is the case, then you will probably like to install My Bing News app for FaceBook. It is actually interesting and according to Bing's official announcement yesterday – "My Bing News will automatically pull the most important stories based on your interests from sources across the web into a personal My News homepage tailored just for you".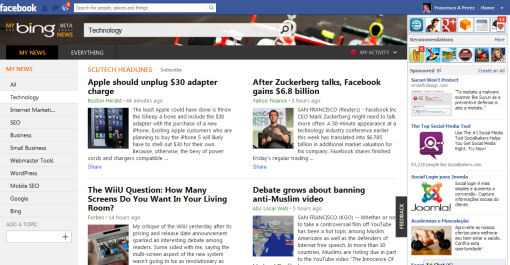 On Google's side, VirusTotal – "a free service that analyzes suspicious files and URLs and facilitates the quick detection of viruses, worms, trojans, and all kinds of malware" – announced that it was recently acquired by Google. Considering the amount of suspicious files that are currently at large on the internet, it is always good to scan through your site and files regularly, just to make sure that all is OK. If you have a WordPress site, adding extra security measures is also not a bad idea.
Finally, and as recently reported on WebProNews.com, if you have questions to Matt Cutts on just about anything, now may be a good time to do so on the Google Moderator page. In any event, if you are interested in seeing what other people are asking, browse through it and give a thumbs up for the question you want to see answered.
As usual, in no particular order:
Content Marketing/Small Business Bites
SEO/Inbound Marketing
Easily Move, Merge, and Convert WordPress Categories & Tags (highly recommended)
Social Web/Other Roundups and Cool Stuff
Structured Social Sharing Formula – Whiteboard Friday
Sharing content via social media is simply the next step after hitting the "Publish" button. How do you ensure your shares on Facebook, Google+, and Twitter are optimized?
That's it! Enjoy and have a great weekend.