Take a serious look at your blog. What do you find? Do you find an attractive page that encourages viewers to interact and continue reading, or do you find a cluttered page that is challenging to navigate? Creating an appealing, attractive and interactive blog can greatly improve your chances of long-term success.
Here are some tips to help you make your blog more appealing:
# 1: Write Quality Content
Building an appealing blog is certainly not easy, but it is not complicated either. Put simply, content is king. When designing your blog, you should have a basic idea of some identifying information about your intended audience. Do you know what age group would be interested in your blog's content? Would it appeal more to men or women? What occupation or income level do the majority of the people reading your blog have? Answering questions like these can help significantly boost the appeal of your blog, as well as the amount of interactivity it encourages.
# 2: Connect with your Readers

Once you know who your intended audience is, it becomes easier to develop content for that audience. When developing content, make sure that it connects with the reader; write so that the reader will find the content useful to their lives. Establish yourself as a useful and reliable authority in your field, and your readers will return to you again and again.
It is very important to use analytical tools on your blog. This way you can establish an understanding of who reads your posts. Google Analytics is a free tool that is easily installed on your blog. If you are using WordPress, there are plenty of plug-ins for this. By studying your analytics, you can start seeing the demographics of your audience and seeing which particular posts they found useful. This feedback is essential in knowing which way to move forward with your blog.
# 3: Create Scannable Content
Avoid writing write long, dense articles; your readers should be able to easily scan your content.
There are no strict rules when it comes to how long an article must be. More importantly the article should be easy on the eye. Break up long paragraphs with subheadings as reading long paragraphs on a computer screen, specially on a mobile website, can be off-putting. A good rule of thumb is to keep paragraphs under five sentences long with no more than 20 words per sentence. The subheadings you use should be descriptive so the reader gets drawn into the article when scanning the subheadings.
# 4: Guide your Visitors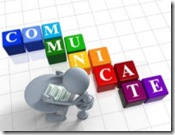 Now that you have great content for your blog, it is important to lay out the content on the website in an attractive way. Did you know that you can guide your viewer's experience on your blog? Make the most important features of your blog the most prominent to ensure that your readers find them. A great way to do this is to offer similar articles at the end of your posts. If the reader enjoys a particular article, you can suggest a related article. This is a great way to get visitors to spend more time with your blog and dig a little deeper into your content. Related Posts for WordPress – is a plugin that helps you link related material on your blog.
# 5: Create a Custom Logo or Figurehead
The most important place on your website is the upper left hand corner. Use it to display your site's well-designed logo. This will assure the viewer that they are on your website; this can help allay security concerns, which are a common reason for a lack of interaction from readers.
# 6: Use White Space Creatively
Make creative use of your blog's white space (the area between graphics and text on the webpage). Many bloggers fall into the trap of trying to cram in too much visual information on a page. This can be quite tiring on the eyes, and gives your blog a busy and stressed feel. Spread your content out, be minimalist with the design. Lead your readers to your content creatively by making good use of navigation and not by dumping all the information under their nose.
# 7: Use Quality Graphics
Do make use of graphics on your webpage to dress it up, but keep them to a reasonable size and quantity. Cluttering the page with excessive and sloppy graphics can be a major turnoff for your readers. There are many graphic designers at hand these days on websites like fiver.com and they can be quite cheap, so there is no excuse for having sloppy or out-dated graphics on your blog. In addition, you should always try to make your graphics or images search engine friendly. After all, great images can drive traffic to your website too!
# 8: Facilitate Interaction Mechanics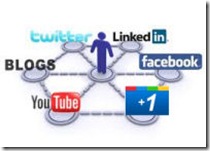 Finally, make it as easy as possible for your readers to interact with you. Set up plugins to make commenting on posts simple and easy, as well as widgets to let people easily share posts on their social media profiles. Connect your blog to your company's Facebook page and other social media page as well to make it easy to continue the conversation.
Static websites and cluttered blogs are fast becoming a thing of the past. It also has never been easier to implement cheap or open source solutions to make your blog interactive with your users. With the advent of social media, information is commented on and shared like never before. Encouraging your readers to interact with your content by making it as easy as possible for them to get to the right information is essential.