Let's face it. There are literally many, many affiliate programs out there that you have probably heard about already. The obvious question you may be asking right now is why should I even bother looking at another affiliate program?
First, let's take a quick look on some quick facts about affiliate marketing:
There is no system or quick route to getting rich (only winning the lottery)
An affiliate marketer needs to understand that there is no shortcut to making lots of money with affiliate marketing. You need to work hard and persevere.
An affiliate marketer needs a good product to promote.
The product that you choose to promote should be free to access, have a good commission structure (best if recurring), has a referral program, has good payment options, has lots of great marketing material which are readily available to use, and preferably great support.
With that being said, let us focus on #3 and #4 of the above and talk about mSpy's affiliate program.
So let's take a look at what mSpy is about first, shall we?
The short video below should give you a bit of information about mSpy's monitoring solutions.
As you can see, mSpy is a great product and is an all-in-one solution for:
SMS Tracking
Android Tracking
iPhone Tracking
Facebook Tracking
Skype Tracking
WhatsApp Tracking
Snapchat Tracking
Tinder Tracking
Mobile Phone Monitoring
Parental Control
and more…
If you want more information about the product itself and it's features, you can go here to find out more. Also you can make use of mSpy's demo they have to see it in action. This is a great way to have an idea of what you will be selling. After all, the more you know about the product, the easier it is for you to promote it, right?
click on image for a larger view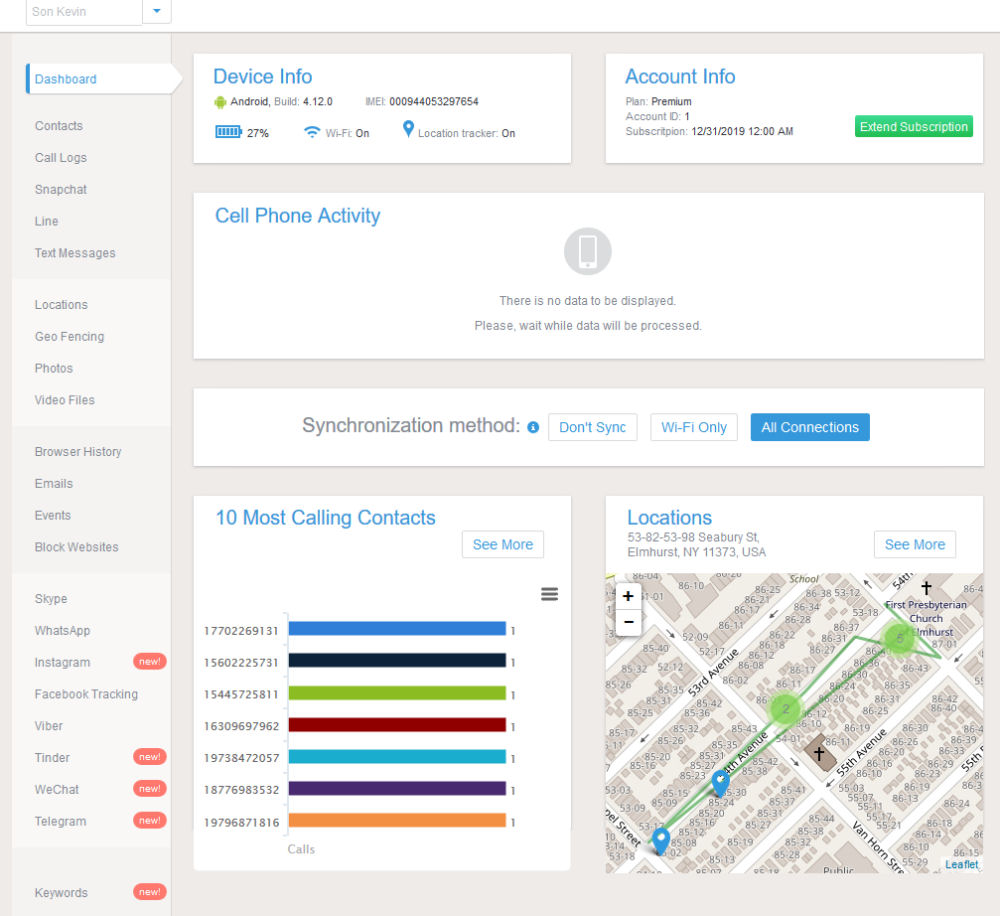 Now that you have an idea about the product, let's delve into the affiliate program itself.
If you remember what I said earlier, I mentioned that a good affiliate program should:
Be Free
While this may sound weird to you, there are affiliate programs out there that will charge you some sort of sign-up fee to get things started. mSpy's affiliate program does not cost a cent to join.
Have a good commission structure.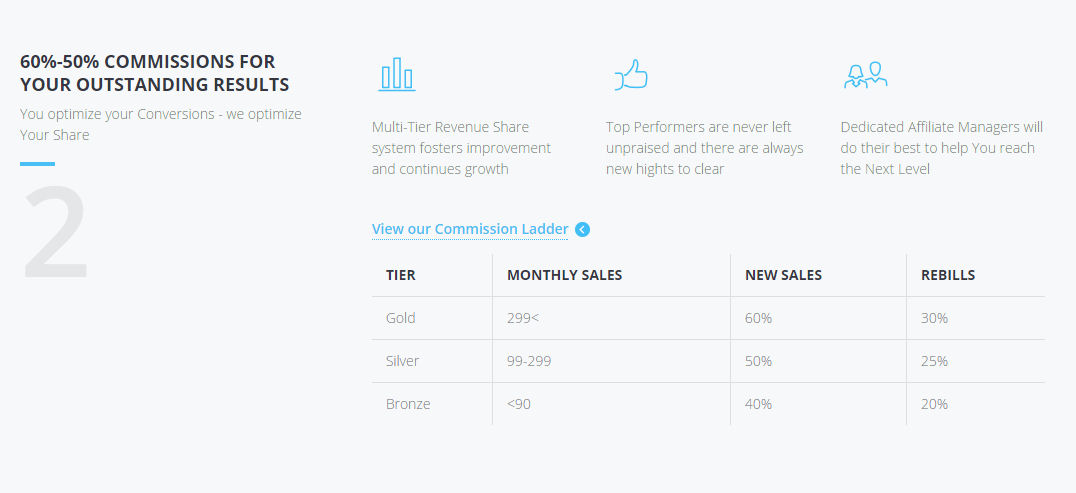 Preferably it should also have a recurring commission program. Recurring commissions are great because you still enjoy the benefit of making money for as long as the client you referred to remains their client. The payout although smaller in % is great as you have nothing to do from that point onwards. Cool!
So, for the commission structure. It is really straight forward. For every sale, you get an initial 40%. The more you sell, the higher the commission gets. You are rewarded for performance as well and you can get as high as 60%. The recurring commission also varies from 20 – 30%.
Have a referral program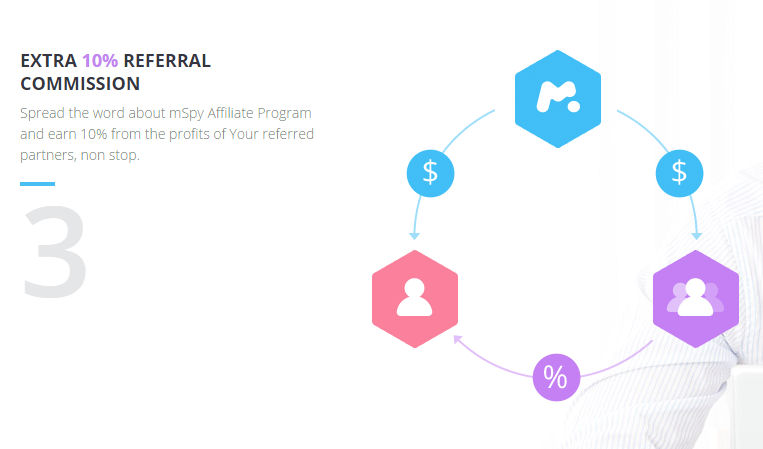 Not sure about you but I love referral programs. Most of the time, a great amount of your traffic directed to a product converts to affiliates. Just imagine all that potential being left on the table if a referral program does not exists? Just by spreading the word, you get 10% form all the profits you referred, non stop.
Have good payment options
OK, if there is one thaing I do hate about affiliate programs is not having flexibility when it comes to payment options. Often times, you may be in a country that has some sort of restrictions to receive payments in foreign currency. If that is the case, you are out of the game. mSpy has that covered, from PayPal to Payoneer (now FirstChoice), there are several ways you can get paid.
Overall, affiliate commissions can be are paid via one of the following methods:
Payoneer (FirstChoice)
Paypal
WebMoney
EPESE
Wire Transfer
Have great marketing material
Yeah, this one can be a bummer. There are many affiliate programs that do not have enough promotional material that you can use. Sometimes you have to create you own and that is not a good option.
From your affiliate dashboard, you access everything thing you need.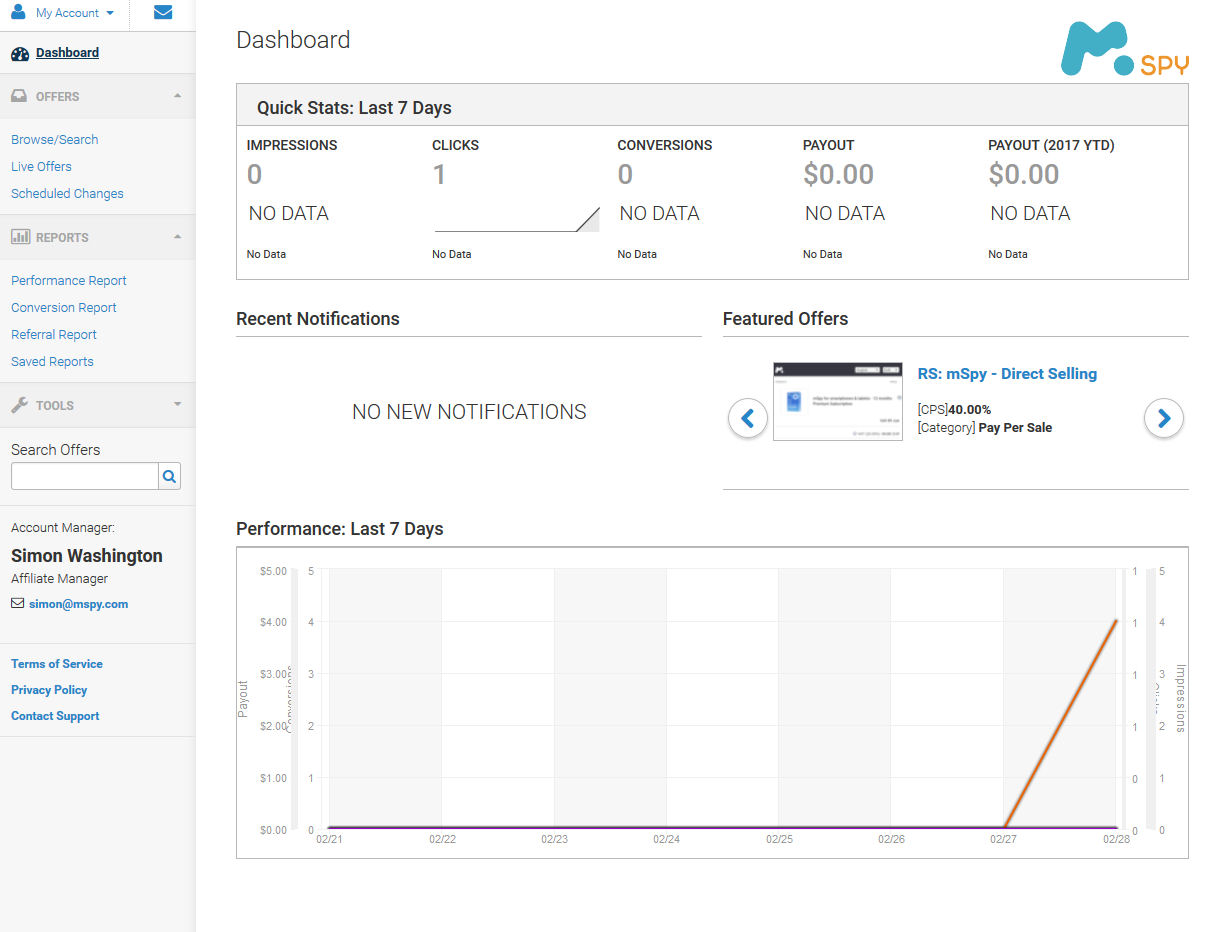 Reports, codes to banners, the whole shebang.