Hi everyone! Hope you all had a great week. This week SearchEngineLand.com reported an alternative to Google Alert called Talkwalker. Talkwalker is only a few days old, but already is getting some good attention. Rumors have been popping here and there that Google's alert service may not be working as good as it is suppose to be. So, if you are one of those that may be interested in trying another alert service, Talkwalker may be an interesting one. Do remember that it is not even a week old, so expect some minor bugs. I'm testing it out and we'll see how it goes. So far so good!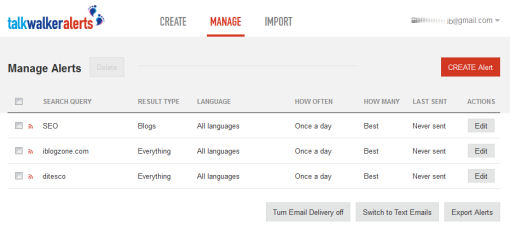 Next up is Google's new AdSense Optimization recommendations. If you are using AdSense, you may have already started seeing some suggestions directly from your dashboard about how some of your ad units can improve earnings based on the suggested optimization. The new feature allows you to assess instantly what you might gain from the suggested optimization and whether or not it's worth updating your implementation. What do you think? Do you use the program and do you think that AdSense is worth it?

Finally, Ana Hoffman of TrafficGenerationCafe.com created a video tutorial on how you can convert your blog posts into a PDF file and upload that to SlideShare for a bit more of traffic and increased exposure. All this in 60 seconds (maybe a tad more). I love this one and hopefully you will too 🙂
As usual, in no particular order:
SEO/Search/Marketing
Social/Blogging/Small Business Bites
More Cool Stuff and Other Roundups
That's it! Enjoy, have a great weekend!