Most of you have probably been using an ad network already. There are indeed many of those around and considering how many of them promises a lot, it could be very time consuming to see which ones of those Ad Networks you can or cannot work with.
Having been in the market for nearly a decade now, Adcash boast itself as a "real time advertising trading platform", delivering maximum exposure for advertisers and a simple, effective way for publishers to make money. Kinda like a place where advertisers and publishers unite. If you are still not happy with some of the networks you have been working with and looking for alternatives to Infolinks, AdSense, etc.. Adcash, a global advertising network with over 200mm unique daily users, may just be a network to consider. And if you are an app developer, you may like to know that they also have an SDK, were developers can monetize their apps. Interested in knowing more? Read on.
Are you a Publisher?

If you are a publisher, most likely one of your goals is to find ways were you can monetize your websites traffic. Having a network that has over 3500+ campaigns that serves your audience with relevant ads helps.
In addition, you can count on:
High quality ads from top brands
One of the Highest eCPM rate in the Market
Advanced optimization capabilities
Several Ad Formats to choose from to suit your sites design
Experienced and proactive account managers
And more…
Want to know how to turn your ad inventory to money? Get started here.
Are You An Advertiser?

If you are an advertiser, one of the things you are looking for in a network is one that could give you good return of your investment. Adcash boast about having traffic from more than 150,000 high performing websites that convert to 10+ million qualified leads per month. That is a massive network of premium publishers and will certainly help you promote your brand to the right type of audiences you are looking for.
Some of the features for advertisers:
Effective Ad Formats – Nearly all kinds of ad formats are available for you. From banners to the soon to be launched videos (*), this allows you to provide publishers with marketing material they can use and effectively promote your brand.
(*) IN-STREAM VIDEO – Similar to standard television commercials, these video ads play linearly prior, inside or after desired content. Adcash In-stream video ads will be used in most of the available video players.
Smart Targeting – A technology that delivers your ads to the right people. Focuses on GeoLocation, demographics, languages, type of devices, etc.
Easy to use Self-Serving Ad platform – A user friendly self-service platform is available so you can conveniently choose, launch and manage precisely targeted ad campaigns, independently and with ease.
And much more. To find out more about Adcash's advertisers features, click here.
Are you A Developer And Want To Monetize Your App?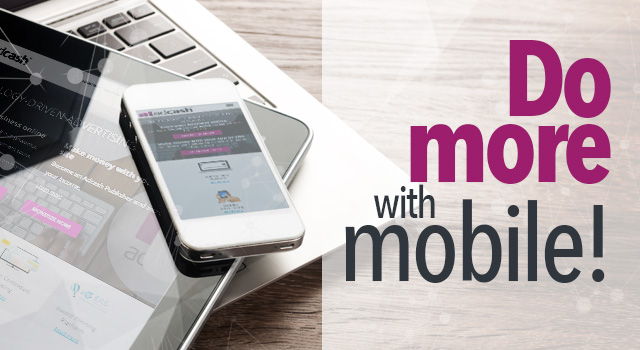 If you are a developer and looking for ways to easily monetize your app, then this feature from Adcash should definitely be under your radar.
SDK – A software development kit that enables developers to create applications for the Android and IOS platform. The SDK includes sample projects with source code, development tools, an emulator, and required libraries to build Android/IOS applications.
Adcash recently released version 2.0 of their Android SDK
Refresh rate control – App developers using the new-and-improved Adcash SDK can now specify refresh rates for the ad zones in their app.
In-app browser – An integrated in-app browser to handle actions and redirections, vastly improving the reporting of ad events.
Conversion tracking optimization – The conversion tracking API has been heavily reworked, making it much more accurate and reliable.
Video support – And last, but by no means least, with the imminent arrival of our new video ad product, the foundations for video support in included in this update.
Here are the Android SDK 2.0 full release notes
NOTE: IOS SDK is also available and will soon be updated.
How To Make Money With A Mobile App?
Being a developer, one of the things you care about is UX (user experience). This is the most important aspect of your apps success. That aside, you obviously would want to have your investment pay-off. The question about how can you actually make money with a mobile app, would most likely pop-up.
As per Adcash's opinion..
…the first thing you should probably understand is this: most apps, frankly, fail. Less than 1% of apps go on to become "financially successful". But that, of course doesn't mean that you shouldn't try. To try and prevent your app from being consigned to the bottom of the pile, there's some things you need to consider before you start building it…
Read the full article about how to make money with a mobile app here and here.
As you can see, the network does unite publishers with advertisers and developers. As I mentioned before, if you are looking for new ways to monetize your site, advertise to a network of premium publishers, or an app developer that wants to make money with your creation, give Adcash a go and see how it works for you. As usual, do read their TOS to make sure that you are understand how to abide by their rules.
this post brought to you by adcash.com