Hi everyone, hope you all had a great and productive week!
7 New SEO Opportunities In 2016
Google updates are always a two-edged sword. Those who rely on elderly strategies may find their rankings falling like the last leaves of winter, while traffic slows like the streets of Manhattan on the Friday before Christmas. On the other hand, those that adapt and upgrade their strategies will gain a competitive edge, shining in the SERPs as bright as Times Square on New Year's Eve.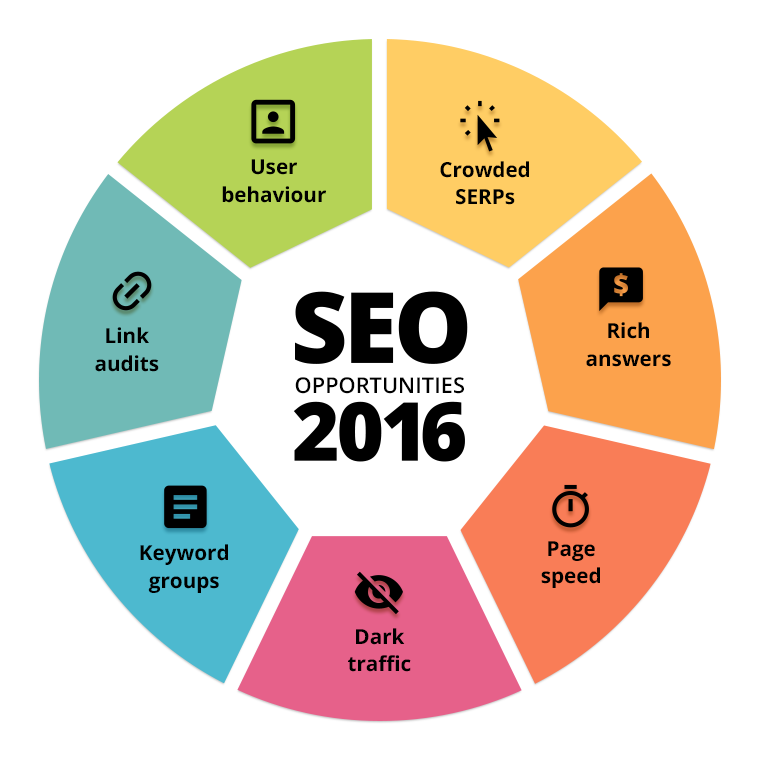 On a recent post by SearchEnginePeople.com, they've summed up everything they learned from Link-Assistant.Com's blog, and while attending SMX East and Pubcon, two of the largest and most trusted SEO conferences in the States. Based on this as well on what they foresee as potential moves by Google next year – here are the seven important shifts they have identified, with strategies to turn pitfalls into opportunities.
Crowded SERPs burke top organic rankings.
Rich answers are rising in importance.
Page speed takes more precedence.
Dark traffic makes analytics even harder.
Keywords are not dead, but you should use them differently.
Be aware of link penalties and remove low-quality links promptly.
User behavior will soon affect your rank.
6 Techniques to Dramatically Upgrade the Quality of Your Presentation
Presentations are so much better when your audience isn't bored — when they're engaged with what you're saying, and attentive, and wowed. But what's the secret formula to giving a great talk? Where do you start? In this week's Whiteboard Friday, Rand of Moz.com will help you boost your presentations to the next level with six tips that have spelled success for him.
YouTube's 2015 #Rewind
Just a bit more and we are nearly in 2016. It was a crazy year – crazier than walking into a house filled to the brim with plastic balls! We saw a policeman's take on T. Swift. We saw three of our favourite funny men get down like full-blown DIVAS. And we learned that beneath the labels, we're all just humans that love to love. Now get ready, 'cause it's time to whip and nae nae all over this year's biggest videos with Rewind 2015.
And as usual, in no particular order:
Content Creation & Marketing/SEO and Search
Social Media/Small Business Bites
More from around the web …
That's it! Enjoy, have a great weekend!