Not so long ago, the fine folks from Elegant Themes had given the chance for readers of iblogzone.com to win 3 developer licenses. At that time, the Divi theme was introduced to everyone. While the main attraction during that giveaway was the launch of the awesome Divi theme, you should know that they have more than 85+ themes in their collection. Aside from their "elegantly" designed themes, their support is also top notch and that is from my own experience working with their themes for many years now.
Anyway, fast forward five months, and what was good, has just been made better. Curious?
Enter Divi 2.0. The smartest, most powerful and flexible theme in their collection. With Divi, "the sky's the limit", says Elegant themes. The top-level areas that they aimed to improve are the Divi Builder features and the Divi Theme Options. Making these elements work better, greatly increase and improve the layout possibilities in Divi, in addition to the already countless features it offers.
So, in case you have missed the Divi presentation before. Below is a small video to introduce you to the theme.

And, what´s else is interesting inside the new Divi 2.0? Here´s a peek.
The Divi Builder
The Divi Builder let´s you create beautiful and unique layouts visually, simply by using the "drag and drop" functionality. Yup, without touching a single line of code. The builder gives anyone the ability to create truly dynamic websites with ease.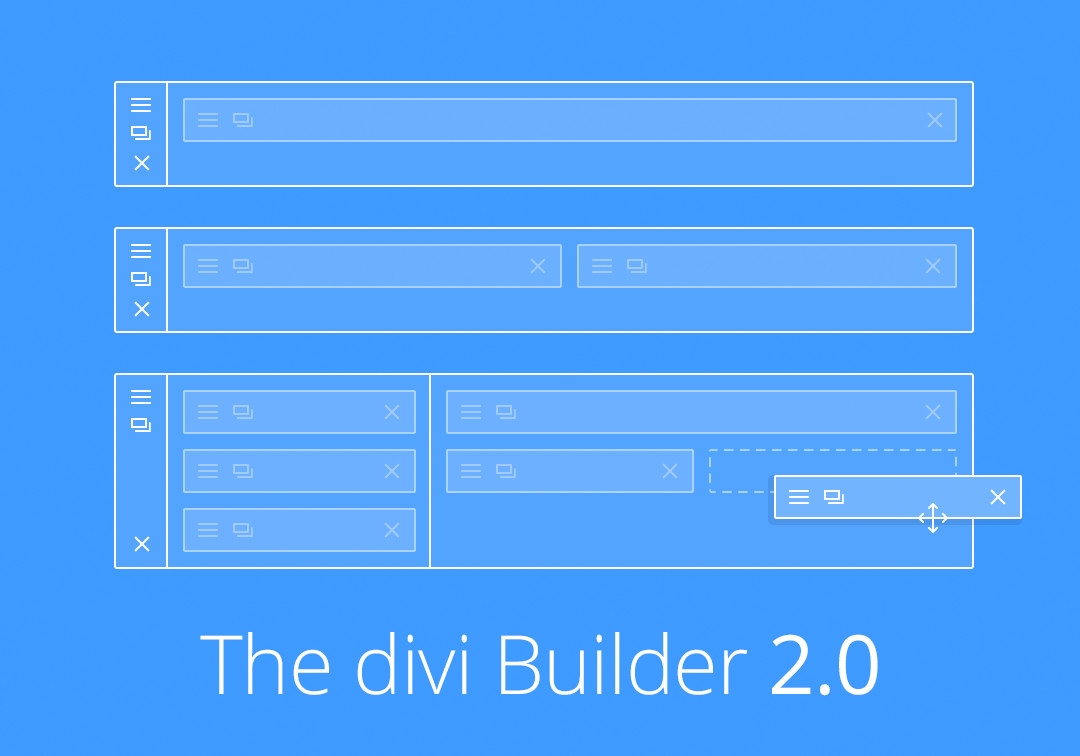 And btw, if you don´t feel very creative, the Divi 2.0 does come with 18 pre-made layouts that allow you to quickly jump start your development. These are completely customizable and can be used as a great starting point for creating your own designs.
Divi Theme Options
In the first release of Divi, the focus was on the capabilities and functionality of the page builder. In this version and upcoming ones, more effort is being given to enhancing even more the theme options. Enhanced header, navigation and layout options, etc., will provide users with a plethora of new design choices.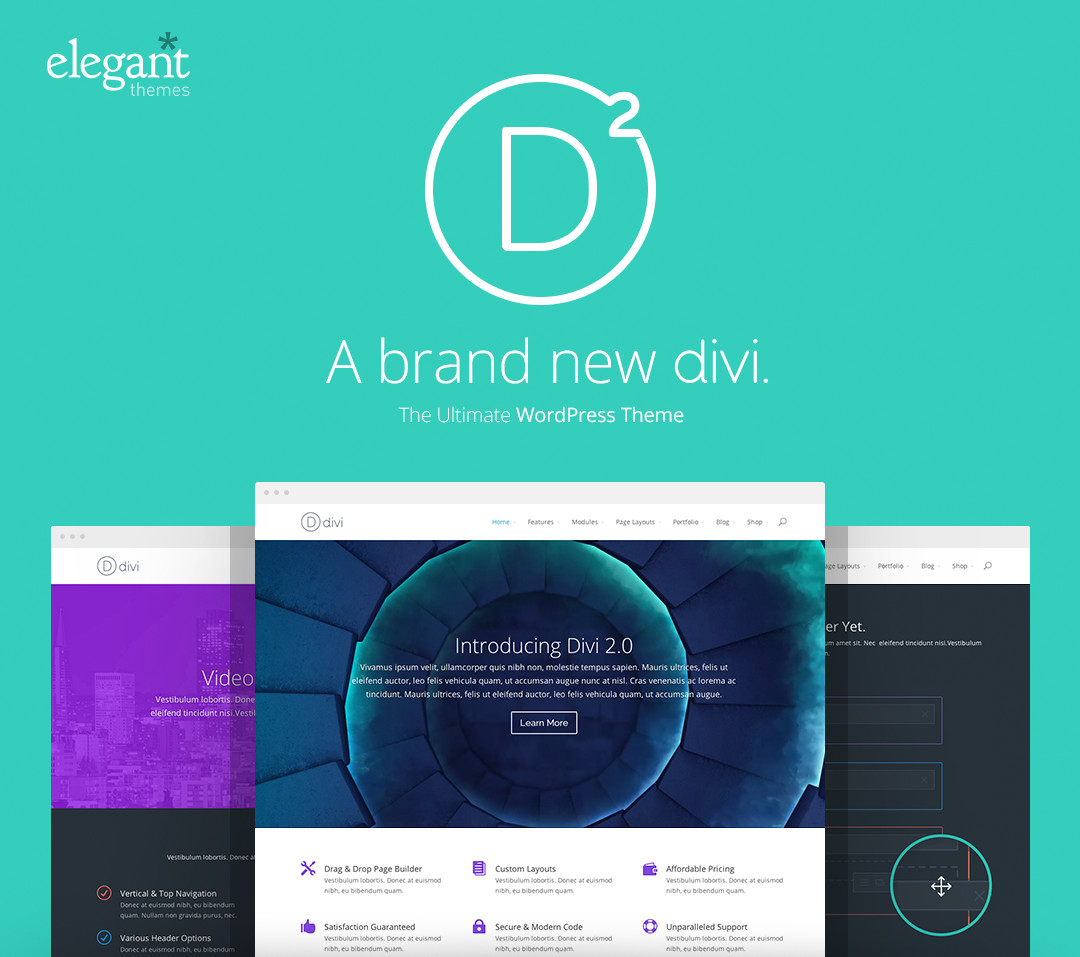 Brand New Modules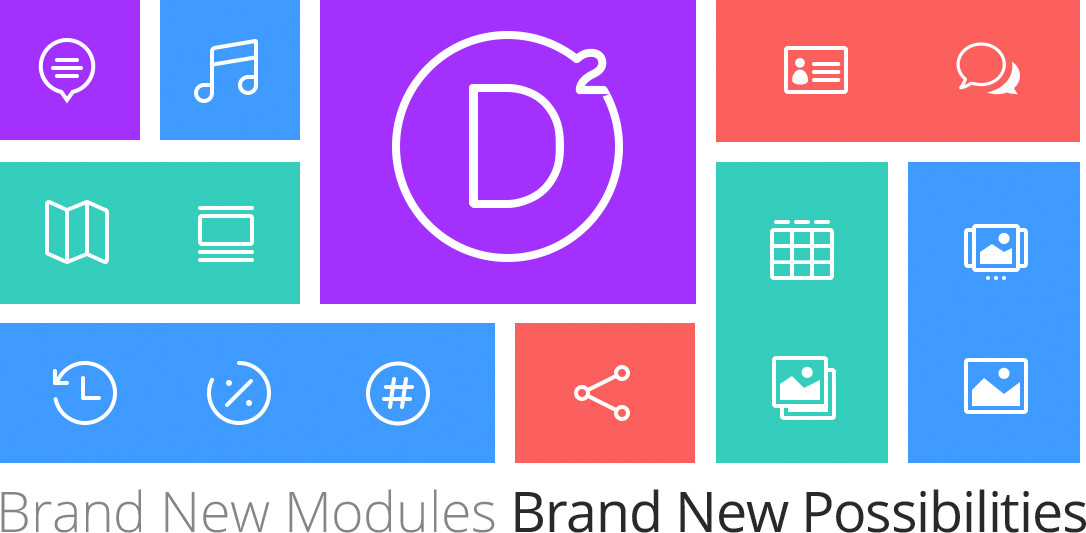 And many more. Just head over onto Divi's Gallery to see the themes full set of features.
Now that you know more about the new Divi 2.0, what´s next?
The good news of course. Once again, we teamed up with Elegant themes and give you the chance of winning a developer account. Not one but three (3) lucky participants will have access to the Divi 2.0 plus all of the other themes in their collection, including premium plugins that are only available to their members. Cool, right?
So how do you win. As usual, it is a simple giveaway. Just follow the simple set of rules provided in the widget below and wait for 15 days. After that we will announce the winners here. Good luck and don´t forget that you can increase your chances of winning by tweeting about the giveaway (first option below), everyday!