Someone visits your website once, doesn't convert, and goes on with their day. How in the world do you win them back? Well, the answer may lie in a topic that you may have heard about some time ago: remarketing.
Quick definition from Google about Remarketing…
Remarketing helps you reach people who have visited your website or used your app. Previous visitors or users can see your ads as they browse websites that are part of the Google Display Network, or as they search for terms related to your products or services on Google.
In Rand's Whiteboard Friday video below, he discusses how to get back in front of folks who have visited your site or engaged with your industry, new options in retargeted ads, and offers some best practices to follow.
Remarketing to People That Have Already Visited Your Website
A Step-by-Step Guide to Driving 10,000 Visitors a Month Through Pinterest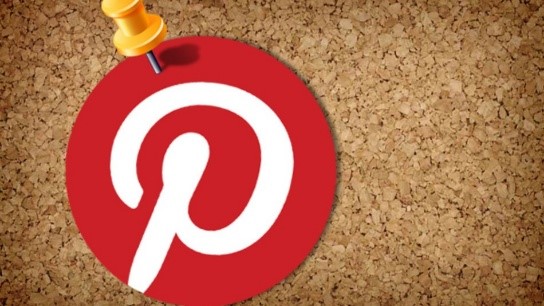 Social media can be a great traffic source for almost any online business. The best one for you will depend on your customers, your niche, and your marketing preferences. Pinterest is one of the biggest driver of referral traffic according to Shareaholic.com. Despite the massive traffic that you or your business can get from Pinterest, most likely you are not giving it as much attention as you would Facebook, Twitter, or even LinkedIn.
This is mainly because it's a unique network. Every single post on it is an image (with a short optional description). Pinterest can be an amazing traffic source as long as you can create some sort of visual content in your niche. And although it takes some time to learn how to use Pinterest effectively, it's pretty simple once you understand it.
2 reasons why Pinterest is an amazing traffic source
Reason #1 – Pins have great longevity: One of the problems with most social networks is that whatever you post stays visible only for a short period of time: anywhere from an hour to a few days at the most.
Reason #2 – Pinterest was designed for sharing: One of the reasons why pins live for so long is that users are always looking for more things to share.
In this post, Neil Patel of QuickSprout.com, shows you how you can drive thousands of visitors a month to your website with Pinterest. Let me know if it works for you!
15 Digital Marketing Myths CMOs Need To Stop Believing
If you're in client services or sales, you've most definitely heard a few prevailing myths about one or another facet of digital marketing. Some of the myths you know or heard about were probably once true and just needs to be revisited; some never really were true but became part of an easily-spouted narrative. In each case, columnist Scott Rayden on MarketingLand.com walks us through some of the most common myths and debunks them once and for all.
He starts with SEO myths, moves to paid social, then look at myths surrounding creative, SEM, attribution, mobile and retargeting.
here are some that I really like:
Myth #1: SEO Can Be "Set It And Forget It"
Myth #3 (One Of Our Favorites): SEO Is Dead
Myth #5: Social Can Only Work For A Few Select Industries
Myth #6: Negative Comments On Social Are Bad For Business
Myth #10: SEM Is Not Good For Branding
Myth #15: Retargeting Is Creepy
Full list of Digital Marketing Myths
Hi everyone, hope you all had a great and productive week!
And as usual, in no particular order:
Content Creation & Marketing/SEO and Search
Social Media/Small Business Bites
More from around the web …
That's it! Enjoy, have a great weekend!