Creating online stores used to be a burden. It was expensive, took a lot of time, you generally were dependent of "someone" (technical bit), among other things. Fast forward in time and suddenly, creating an online store or building just about any type of eCommerce site is as easy, inexpensive and fast as it could be.
By now you may be wondering, where in the world can I have all those things in one place? Well, fortunately it exists, and if you are looking to create your online store or having an online presence at affordable prices, easy to build, no hassle of having to buy a hosting account, look for templates, learn to code, editing, and all that, then read on.
Let's face it. It is really not difficult for you to find website creators, online store builders, etc. out there. Yes there are also free ones and yes, yes, yes, in also a lot of other fronts. Now that we got that out of the way, here's something to think about.
An online store builder that…
Has all the tools you need when building your site
Has several pre-designed and completely customizable templates – click to change anything like images, text, layout and more.
No creative limits and no coding needed.
Have the ability to render on mobile (important)
Full integration with PayPal.
Powerful sales and marketing analytics tools.
Comprehensive inventory management.
Easy-to-use coupon and gift card management tools.
Support for loyalty programs.
Shipping services.
and a lot more…
Do you see what I mean yet or are you still missing the point? The main point I am trying to put out there is that I have not seen that much online store builders that offers you with all the above in one bundle and with free addons. Well, the reason why I say it is free is because with Liquid Boss's plans, you don't have to pay for any other addons, like its peers (free to create a limited store and then pay for all the addons).
Why Choose Liquid Boss?
Liquid Boss store builder is 100% responsive and will work on mobile devices, tablets and desktops flawlessly, both for the creation process and for the end result. This means that your online store will be accessible for all devices. At any time you change your template from the Liquid Boss Template library, and as many times as you want.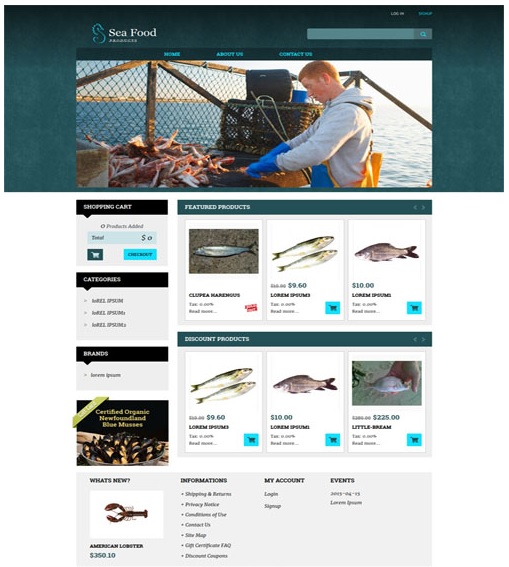 BTW, if you are wondering why you would want your website to be mobile friendly (responsive), one of the main reasons is that it is good for SEO and consequently your websites rankings in search engines. Read this to get familiar with mobile usability.
Advantages and Plans To Choose From
Liquid Boss gives you everything you need to create an online store for very affordable prices. With any plan, it already includes top-grade hosting. Almost any plan they have is good for building a small to mid-size online store. Their product works great for small businesses, entrepreneurs, etc., that are looking to have an additional or to expand their reach without the need of investing high amounts of capital, both human and money.
As I mentioned before, the main difference of Liquid Boss is that they do not charge users for several other addons, like shopping cart, checkout/shipping integration, commissions, setup fees, payment integration, content, etc.
Conclusion
Liquid Boss is an affordable and powerful store builder. It's user friendly, and it provides more advanced users features they can build and upon. If there is anything you think is missing and it is a feature that is constantly requested by users, just ask them and they may just create an app to accommodate your need. This commitment to improve the platform makes it one of the best choices, when it comes to online store builders.
This post brought to you by: Liquid Boss